We Know John – Southampton, England, United Kingdom.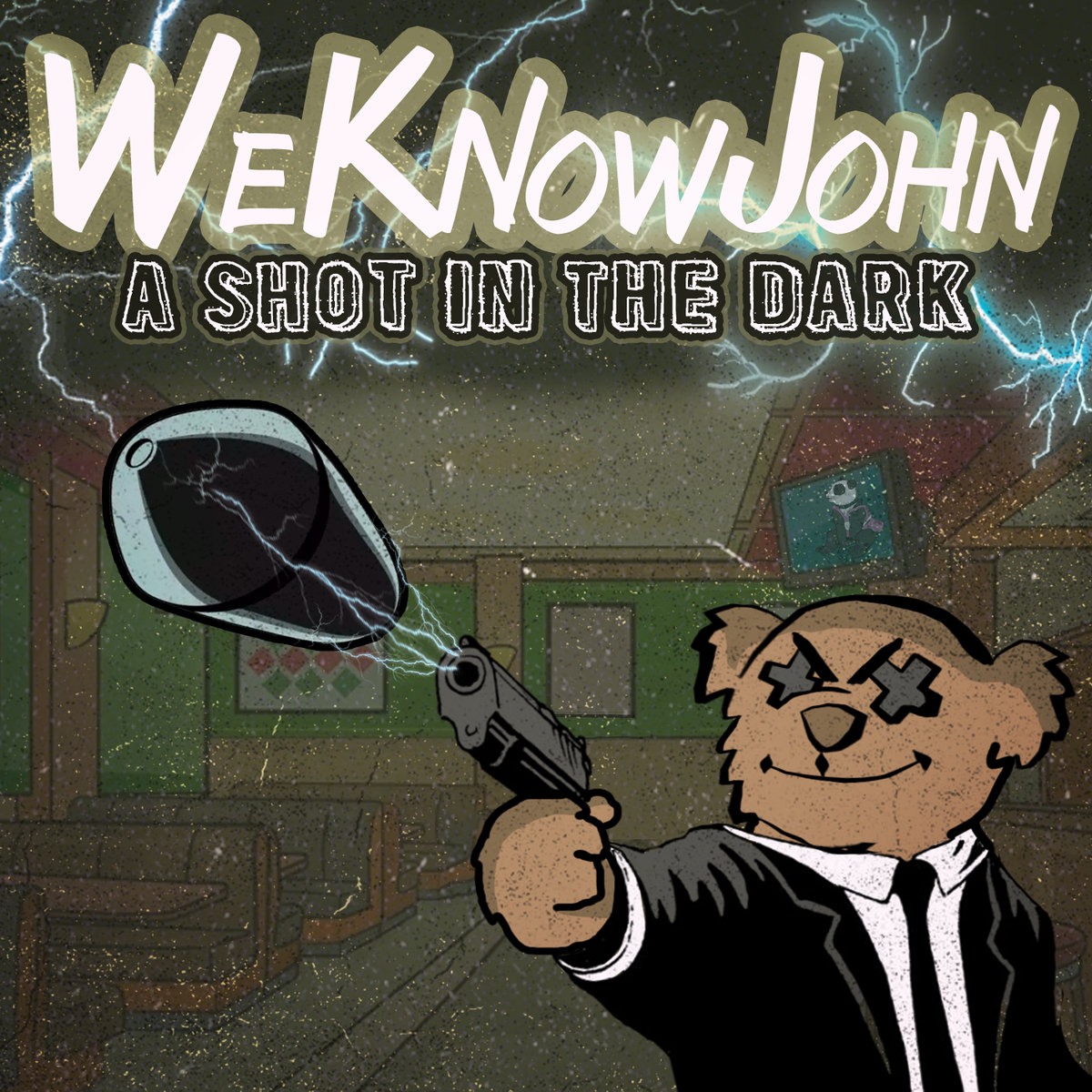 Pop-Punk, the genre that will never go away and neither should it. You ask any Punk purist or Skate Punk obsessive (me) and they will be able to name classics, sing them and if you delve deeper into their digital and physical music libraries you'll likely find a more than one album tucked away.
The genre isn't just for rebellious teenagers and in the UK at least has very much out-grown this automatically attributed cliché to a pretty impressive extent, while still maintaining the token youthful exuberance. Enter, Southampton six-piece ,We Know John.
The band boasting six members stands them immediately within the scene; that and their use of brass. And no, this doesn't automatically make them a Ska-Punk band, though admittedly the band hold purveyors of such in high esteem. 'Frodo' is very much buzzsaw, up-tempo 90's Pop-Punk laden with strong English accents yet also classic and true to their influences list. The contrast between the brazen, youthful, cheerful brass highlights how "buzzsaw" the band really are and how well they capture the crisp yet abrasive sound that enthralled us all way back when.
Upon moments of hearing the first notes from 'Hazel Eyes' this classic Pop-Punk is truly cemented and you feel in your bones that even two tracks in, this latter of the two is perhaps an album highlight. The band's constant pace and contrasting brass are in more force than before and with the Rock n' Roll-styled, short but sweet Pop-Punk solo, you know it's an album hurtling you towards enjoyment. 'Just Stay' takes this energy and plies it into a sound quite cleverly leaning towards Easycore in a manner you could liken to New Found Glory, if they had been British and chose to not completely give themselves over to trends that is. The subtle, crisp low-ridden chugging and mini-breakdowns show a band thinking outside the box they have presented to you thus far and it keeps your attention.
'Next Time' is another "what-if" eventuality. The band give you glimpse into what late 90's Pop-Punk would have been via a round trip to the UK before getting all big and that, while 'Not OK' is in-fact that cliché Pop-Rock ballad given all that more class and maturity simply because of brass intro. That said, this is the token track of every Pop-Punk album and it fulfils is obligatory position with a satisfying performance mid-album; or does it? From 1:28 the band play a game with your ears as they discuss a game less preferable – 'These stupid mindless games keep tearing me apart, the rhythms just the same but the melody is not, you've played this song too many times before […]'.
'Not OK' carries perhaps one of most satisfying sections from 1:28 – 2:00 that I personally have witnessed in the genre in quite some time, with its flawless deep-90's chugging and playful Skate-esque leads. 'Falling To The Floor' has a tough act to follow as it eases back into proto-Easycore riffs before a more suiting fast, melodic drive takes over until comparatively softer and playful brass-led breakdowns provide a needed refrain. The band choose not to over saturate their music with an overwhelming presence of said brass for the most part and it's certainly a strength though precariously balanced.
'Stand Up' is the "authority-fuck-you" track I'd been waiting for. 'One Way Ticket' is more of the excellently executed same and I say that within both my subjective, though very fussy, liking of Pop-Punk and that of objective comment; this band are well aware of what they are doing and excel at it.
'Sing-Along' could easily rival contemporary scene stalwarts such as Eat Defeat and the like, although having them on the same bill would be better. It's more of the same but the tried and tested same – Pop-hooks-aplenty with harder Punk hidden within. But what of the band's lyrical content? It's true that they very much adhere to Pop-Punk delivery and simplicity but you know what? Within the context the a band have created with A Shot In The Dark, in truth they/it is very much focussed on life affirming, everyday things and after all, isn't that… life?
The band's final two forays into sound round off a debut album well worth your time and strong testament to the strength of contemporary Pop-Punk.