Leathers – Bath, England, United Kingdom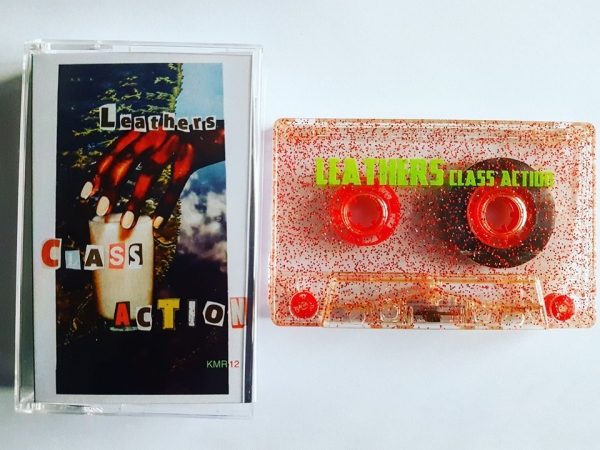 Bath Rock n' Roll two-piece Leathers like it simple and charged with nothing but enjoyment. That's what their most recent EP pertains to anyway, as it tries its hardest in the most relaxed manner to take you away from the complexities of modern Rock and take you back to a time where raucousness was purer and truly unadulterated.
You can find the full (pre-release) review of Class Action – Here – with the full EP and all things Leathers linked below.
Today though, post-release and pre-shows, the band are premiering their back to basics – give or take some disco lighting – return to audio-visual form with the video premiere: Leathers – 'One Track Mind'.
This closing track from Class Action departs from the cloak and dagger socio-politics hidden away behind Proto-Punk energy, Garage Rock bravado and unseriously-toned seriousness, in-favour of a little stripped-down abandon. The Rock n' Roll way.
And so finally: Video Premiere: Leathers – 'One Track Mind'.
'One Track Mind' takes all that made early Rock n' Roll dangerous in a reminder of all that it became, while Leathers struggle to find any semblance of concentration after succumbing to the temptation to have a little helping of plain old fun. The video itself is as stripped as the band are sonically and needn't be anything contrary as this would defeat the purpose and mantra of these veteran local musicians. Oh, and that has absolutely nothing to do with the room being a little cramped.
Sometimes, you just need a specific focus, simple and on one track.
Class Action is out now via Killing Moon Records. The band are playing the St. James Wine Vaults this coming November 15th in Bath, find the event link – Here.