Tokyo Lungs – Suffolk, England, United Kingdom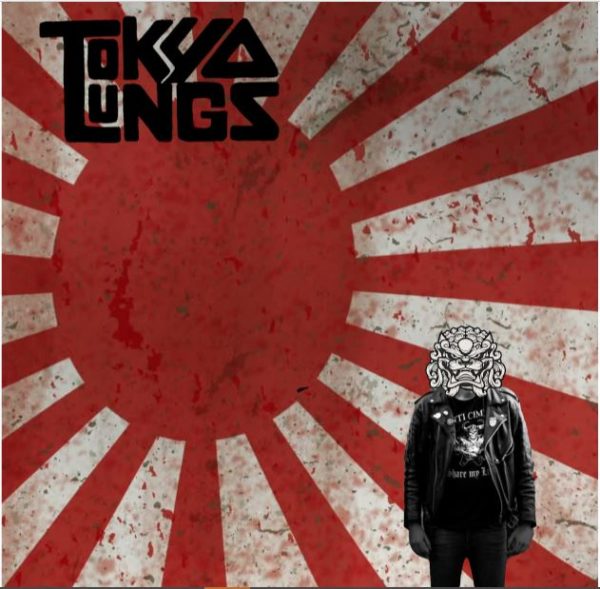 Another day in 2020 rolls by and despite all this mess, the releases still come. Tokyo Lungs and the Self-Titled is one of the latest to enter the fray via the UK underground Hardcore Punk scene. And by what better home than UK Hardcore specialists, Kibou Records, Blown Out Media in the US and Amok Records of Germany.
But, who are Tokyo Lungs? Well, genealogically, reading the EN pieces on PI$$ER – Here and CABRO – Here will help you ascertain such, as well names such as The Domestics and Casual Nausea. As with many projects possibly connected James Domestic, Tokyo Lungs is another Hardcore Punk-Rock endeavour. Comparing Tokyo Lungs to both PI$$ER and CABRO sees this latest blast of societal extrospective rage apart from the horn-infused D-Beat of the former and a more marked and refined English language version of the latter. Tokyo Lungs sees a sharp and within context traditional-cut of Hardcore associated with the dark, damp D-Beat and Crust Punk exploration of the UK wing of the genre but also a testament to the genre's roots as an abrasive whole.
The band open with an eponymous blast denoting to their moniker. Instantaneously, rage is felt and leaves you unsure of what to do next. For 0:54 you are accosted to the point of submission. James Domestic's vocals are inundated with catharsis doing its utmost to match the bpm on offer from behind the kit, in a desperate attempt to simply finish the song. Although clearly pleasing to fans of the last two projects, Tokyo Lungs still marks a change in direction.
The Self-Titled takes the OG stylistic of Hardcore and ups the tempo-junkie ante. The vintage structure and fast-as-shit-everything odes to what made the genre so successful in the first place. 'It's Gone' is its own namesake as it catapults past you in 0:29 seconds of angry defiance with notable melodic licks. It's no secret that the Kibou Records and The Domestics camps are fans of seminals Out Cold. Track three is titled as thus and much like the record as a whole, owes the band much of its existence. That and Minor Threat, but that's a given. 'Out Cold' adds variety to the "fastcore" on offer with naturally sentient dynamic and tempo changes that are just enough to negate too much repetition.
'Showbiz Fucker' is the most memorable of side A and 'Im Weak' follows suit in a mental health meltdown meets Hardcore coping strategies. Tokyo Lungs fail in letting up. The opening of side B further turbo-charges US east coast Hardcore with more of the adrenalised 'core ala both Minor Threat again and also arguably pre-Metal Bad Brains. 'Fake Death' will more than please Damaged, My War and Slip It In Black Flag fans as well as those who indulge in Negative Approach. The latter of side A and side B up until this point completely outshine the opening tirades.
'No Argument' merges the Toyko lungs' need for relentless pace with the penchant for west coast early-core groove. This isn't the most melodic of releases in the Hardcore spectrum but the wild licks and again, Black Flag-isms, more than spice it with a little variety. Not only is this far more prevalent as the release progresses but is also crucial. The opening blasts are more than serviceable but with these corrupted melodic infusions, the Self-Titled rescues itself from any notable prospective complacency.
There is absolutely no stopping side B of this release. I would also go as far to say that as you blast through the closing note of the 1:13 'Put Me Down', you'll find Tokyo Lungs one of the best (The) Domestics side projects thus far.
As with most Hardcore Punk releases, I entered this knowing that there was an ever-so possible chance that repetition outside of reasonable parameters would be a risk. However, this two-piece project is far from such treacherous waters.
Pre-orders are now live via Kibou Records (UK), Amok Records (Germany) and Blown Out Media (USA).