The Liverpool Punk-Rock All-Dayer – Studio 2, Liverpool, United Kingdom.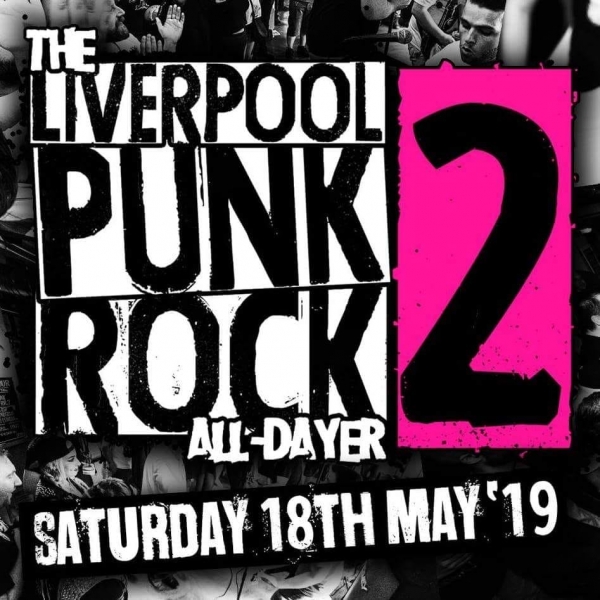 If you mosey on over to – Here – you can find the history of this forthcoming all-dayer, next year's deal and the bands from the first announcement all laid bare for you and designed in such a way to entice your sonic reception modules enough to – again – mosey on over to Studio 2 in Liverpool this coming and increasingly less distant May.
Liverpool Punk Rock and Some Kind Of Events have given me my regular kick-up-the-arse now so lets talk about the bands on offer in the second announcement. This time it's comprised of one part Skate Punk, one part somewhere between Pop-Punk and the previous shredding Skate Punk and one a rendition of back-in-the-day Punk-Rock refreshed for the now.
The Siknotes have had a good year, the band returned to the live circuit and released their debut full-length and first release since 2015, the aptly titled Welcome To The Party Pal. The Siknotes blend fast melodic, classic 90's Skate Punk with a gritty British Punk approach and a whole lot of quintessentially Northern English "not really taking a lot seriously because it's less stressful" mentality. Welcome To The Party Pal is an album surely to dominate the band's set and with it's brief flirtations with Ska-Punk and Hardcore, the album is well worth a punt as your prepare your ears for some – sick notes.
Bear Trap are very much one of the bands you expected on this bill, the band's drummer Dean Edwardson is instrumental to both Liverpool Punk Rock and Some Kind Of Events and after last year, began work on this year's event nigh-on immediately. The band are very much sonically situated between the previous two of this announcement. Bear Trap are discordant enough for the 90's Skate Punk echelon of this bill but also tuneful enough to sit amongst the Pop-Punk guitars and crooning melodies.
Much like it's predecessor, The Liverpool Punk-Rock All-Dayer 2 is very much built on showcasing regional talent in and around the great city of Liverpool but also an event that seeks to expand. LPR and SKO have really thought about it all this, they have chosen to include and get behind acts from further afoot in the UK as much as they have their usual and direct reservoir, that is the stellar music scene of both the midlands and the north of England.
Enter Liverpool natives Last Reserves, a band bringing forth a dated Punk sound that whether you like it or not, is very much a huge part in the now varied genealogy of Punk music as a whole. The band recently released their latest effort in the form of Bad days, a release dated in sound but not in conviction as the band discuss issues close to their own homes but unambiguously also that of many of us. The band bring to a bill itself diverse a bolstering old-school charge of abrasion that you can read more about – Here.
Once again, Liverpool calling, see you next time!