The Liverpool Punk-Rock All-Dayer– Studio 2, Liverpool, United Kingdom.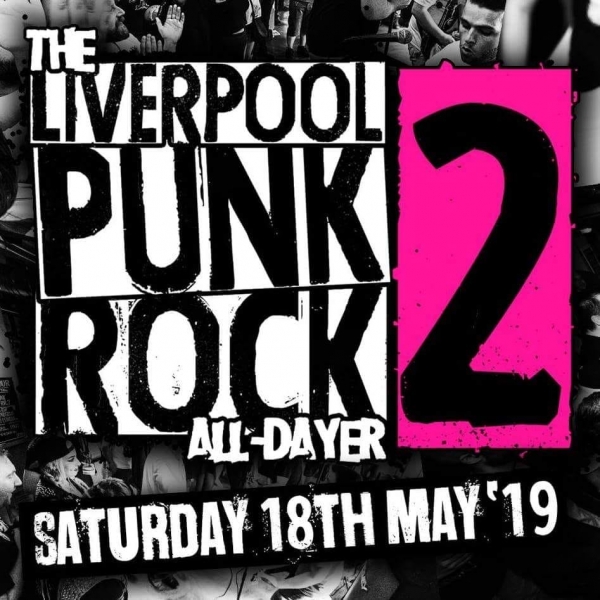 Find all you need on the first great all-dayer – Here.
That numerical symbol is very important you know. Last year Some Kind Of Events and some notable friends staged an all-day Punk music shin-dig showcasing some the best in Punk and Pop-Punk music known in and around the great city of Liverpool. In short, it's safe to say that despite some setbacks that included some more amusing that others, the day went off in spectacular style.
SKO this year however are back with more support and a bigger appetite, with this years all-dayer sponsored by Fireball UK and with that I am happy to announce that Ear Nutrition will be apart of the proceedings this year, joining the union of SKO and said "notable friends" under the new banner of Liverpool Punk-Rock!
Last year I was lucky to not only attend but provide all the pre-gig press via my other venture – Musically Fresh – of which you can find – Here – along with all of last year's promotional pieces.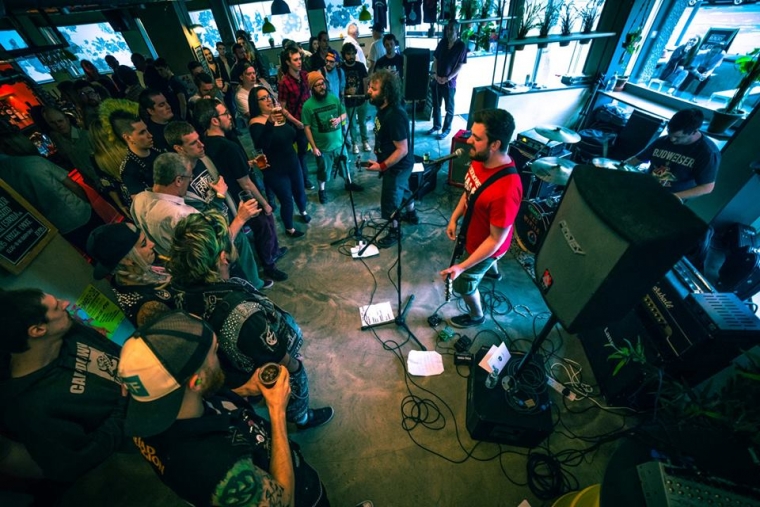 THE KIRKZ are a household name of Northern Punk-Rock and they will be joining the all-dayer this year and we are rather excited about it. It's wonderful time for Punk music globally from the local, to the national and international scenes as the genre's reawakening is taking control, playing fast and having a good moan and then subsequently a good time as well. THE KIRKZ and their blend of British Punk grit, crunching Hardcore and fast melodic Skate Punk is not to be missed.
Flat Back Four are another band tightly knit into a Punk-Rock scene exemplifying both the inner-band community and the whole shabang. The band's sometimes foreboding and sometimes fun-time up-tempo Punk is again quintessentially British but also more than enough to appeal to the diverse genre die-hards as much as the newcomers.
Crocodile God win the not-as-of-yet competition for best "band name" and perhaps the best way to introduce yet another set of scene vets is via their own self-titled description of '[…] Buzzcocks meets early Green Day-on-speed'. This coupled with the fact they have a tribute album dedicated to them says it all – Here. Classic adrenalised Pop-Skate Punk for the absolute bloody winner.
Ahh Red Winter, the band that gave perhaps the most animated performance last year are back again this time armed with their recently released debut full-length Leave It All Behind. Vocalist Pep Winter is not only detriment to the collective of Red Winter but also to the Liverpool Punk-Rock team. Red Winter describe themselves as stuck somewhere between Punk, Pop-Punk and good old fashioned Rock n' Roll, dig in.
SKO and LPR are expanding outwards this year in both sound and geographical inspiration. Even within the scope of what we have here, as well as my own behind the scenes knowledge – I would say I'm sorry but I've never been much of a liar – this year's bill is not only faster than the excellence of last year but also and most crucially, unambiguously more representative of the growing UK scene.
Bogans hail from north Wales and are perhaps best described as the heavier end of Skate Punk if Matt Freeman from Rancid was the front man. The band's socio-political melodic sound is relentless and abrasive to the right degree and also stellar when they have a little mid-tempo sit down.
Well, here's to The Liverpool Punk-Rock All-Dayer 2! Liverpool calling!