Suntitle – Port Republic, New Jersey, USA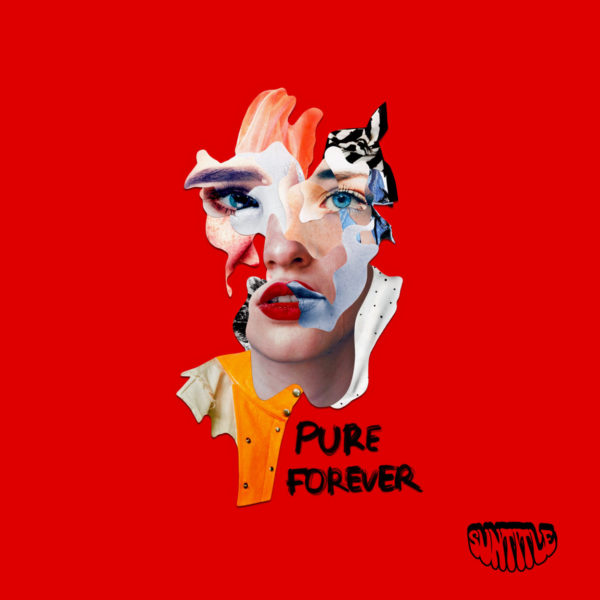 The tale of what "Emo" was, was then debunked as and then went on to be, is mired in profundity. Suntitle and the Pure Forever EP very much fit into the latter part of that sentence. The genre or rather the sentient morphing pseudo-stylistic is one that has seemingly finally found its place in recent years. Although a derivative of Hardcore Punk and Post-Hardcore music, the genre initially was labelled as simply another more emotive form of Punk and often still is. That said, Emo has symbiotically merged with Pop-Punk, Indie-Rock and Alternative Rock as much as the former and now exists in all these forms, loosely tied together with its cathartic open-heart.
This is where Suntile enter back in after that little history lesson. The band's 2018 effort, The Loss Of, was a journey of an increasing and looming heaviness set to bittersweet melodic Post-Hardcore-laced Alternative Rock, more than aware of all the genre-monikers above. Since then, however, Suntitle have signed to Know Hope Records and returned with Pure Forever. But how did that go? 'Big Jawn' immediately bridges the two-year release gap with a foreboding and jagged explosion. Suntitle announce themselves with a statement before ebbing into marginally upbeat melodic Alt. Rock beset with their usual open-heart. Between and including these blasts of noise, the band's variation of Emo very epitomises where the genre is now.
Emo is often dispensed with prior to any real indulgence as whiny and "teen-like". This is something the genre will likely never stave-off but it isn't a problem here. Suntitle do indeed embody the emotive ebb and ear-worming need that Emo music has to solicit resonation from the listener. They do capture much of the archetypical appeal, just not in a manner too contrived. In short, the band are very much a modern, far more mature embodiment of the genre. 'Squirrel Hill' deviates from the heavy set opener in favour of a progressive traipse through unwanted revelation, emotional strife and apology set to a slow, lumbering mass of Shoegaze influenced Alternative Rock.
The band have built on the groundwork laid by their 2018 release. 'Squirrel Hill' furthers the hints at the more melodic, dare I say progressive tones from The Loss Of. Suntitle teasingly hint at furthering this and infusing yet another aspect into their Emo-Rock sound. 'Pure Forever' furthers this slow ebb with another emotive "why can't I" that although clearly specific, has a greater scope and applicability to modern life. There is always something in the way. The eponymous title track is layered delicately and simplistically no more than is necessary and then retreats into silence.
By the time of 'Milligram', it is clear that Pure Forever is a very different release. The jagged, harder sound of The Loss Of is not entirely gone but has been tempered. The sporadic time-changes have also fallen to one-side in favour of a far more melodic, flowing sound that was only but hinted at previously. The band's lineage is far from gone but less whole. Suntitle are persuing another facet to their sound and Pure Forever is part of their greater journey.
'Milligram' is lead in via a playful distorted line that permeates much of the closer. Suntile are at their current best on 'Milligram'. The band focus on a powerful chorus lead by an again, heavy-set and foreboding mass of noise that carries as much emotional weight as the very wording. I'd be lying if I said I marginally-pang for the missing Post-Hardcore-isms of the prior effort and as much I would say such criticism is reasonable, it's also arguable. How? Well, as stated above, the band pay homage to their roots but also celebrate where they are now. Thus 'Milligram', is the embodiment of both.
To be succinct. Suntitle are a band evolving naturally. Pure Forever may depart somewhat but is more than aware of itself.
Suntitle and their Pure Forever EP, out know via Know Hope Records.
Updates:
Music:
Know Hope Records: