Dirty Sushi Records – United Kingdom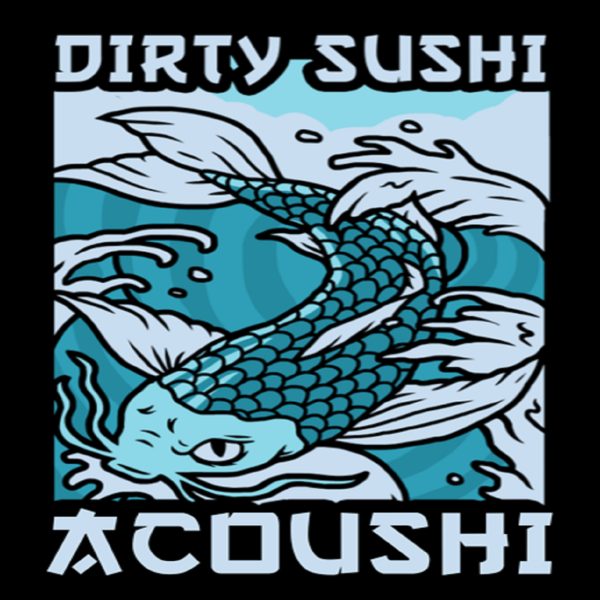 We're back and today we're entirely about and focussed on the following, an early stream of Acoushi: An Acoustic-Punk Compilation via Dirty Sushi Records set for 20/01/20.
Dirty Sushi Records has been a little quiet of late and now we have the reason why, laid bare over cathartic acoustic strings comprising a sixteen-track compilation with a mission.
That's was easy, wasn't it? A nice little introduction with minimal waffling! Anyway, deliberate digression aside, Dirty Sushi Records have endeavoured to capitalise on the lucrative, varied and totally immersive realm of Acoustic-Punk music for their latest release and compilation. The rough and ready genre is perhaps typically best known for opening and closing shows or perhaps standing as it's own at the odd pub-gig showcase.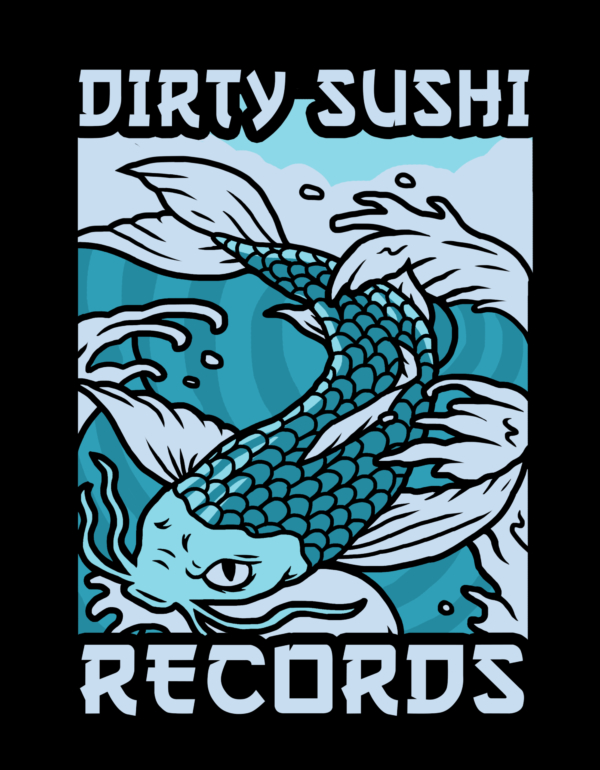 However, let's be honest now, it's really so much more than that, which is the very reason why Gareth James of Dirty Sushi Records has compiled Acoushi, a collection of acoustic originals or acoustic versions of the full-band ensemble.
The compilation starts with the archetypal sounds of Stew Gush formerly of The Bottlenex and his life-song about where life can take you without any consideration. A.J Simmonds and his anthemic tones in 'Social Commentary' follows on excellently in the cathartically expressive manner which sometimes only acoustic music can achieve.

Acoushi is an Acoustic-Punk compilation at heart but doesn't limit itself to such acoustic renditions of said sonics. Gareth James himself offers his own socio-political intensity via 'Feed The Greed, Nah, Eat The Rich'. Triple Sundae offer their track 'Indecisive' from their 2018 EP Peace Of Mind in a gentle rendition far from their heavy, emotive Indie/Punk, Lifetime-esque charge; in all adding more depth to such an emotionally introspective song.
Of course, Acoushi also showcases the likes of Teresa Banks who convert their fast Skate Punk into cutting acoustic strings and hoarse vocals, which is itself contrasted by the playful pop-tones of Jesse6Fingers and the warped-melodic-Folk-Punk of Laurence Crow. It's even got some appearances from those you wouldn't expect with the likes of Pizzatramp's Jim Bob singing a hoarsely-toned cautionary tale about and to his younger self from his distant and lamenting contemporary vantage point.
All of that said, you're not here for more of my incessant and tedium inducing prose. You're here to stream this compilation early ahead of this bandcamp release, set for public ears on 20/1/20.
There's even a Ukulele song about Pacman, some Folk and a little bit of Americana, what more do you want?
An early stream of Acoushi: An Acoustic-Punk Compilation via Dirty Sushi Records (20/01/20), I thought that was obvious?
Find Dirty Sushi Records as well as some of the bands and artists involved in Acoushi below and keep an eye out for the compilation to hit streaming services soon.
Dirty Sushi Records:
Stew Gush:
A J . Simmonds:
Gareth James:
Triple Sundae:
Last Remaining Passengers:
Teresa Banks:
Jesse6Fingers:
Jake Baxter:
Dan Goatham:
Sober Dave:
Laurence Crow:
Tim Holehouse:
Second In Line:
Grand Old Uke Of Dork: