Space Is Big – Norwich, England, United Kingdom.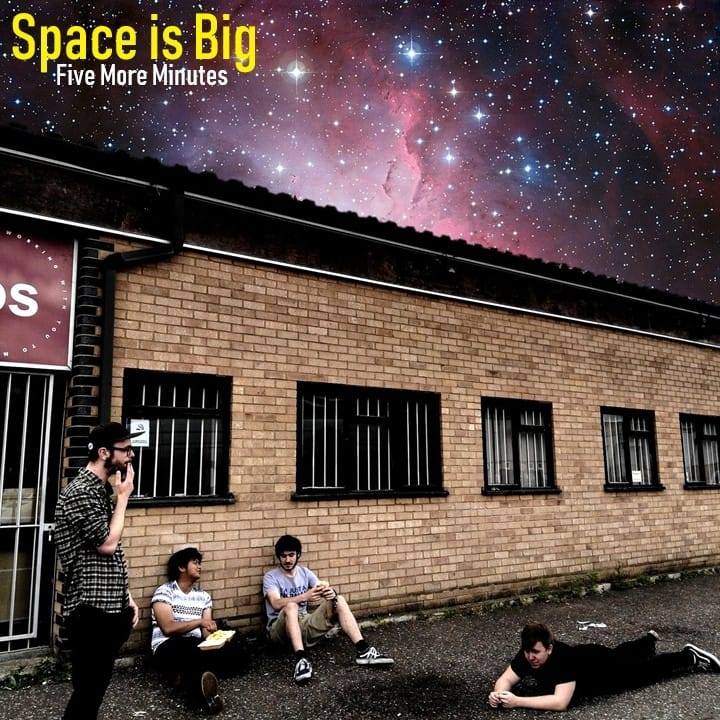 Cover photo credit – Matt Nixon.
Space is a little on the large side but that's something we can discuss another time, for now Norwich – which is a little smaller – calls to us for the debut EP from local Indie-Punk noise-mongers Space Is Big.
Now I use the term "noise-mongers" for a very crucial reason. The band may be swimming in playful Pop-Punk melody but it's almost never as rounded and generic as you'd think it to be. The influence of such a tendency is clear but Space Is Big have far more Punk-Rock-distorted and abrasive ideas that although still quirky in the Indie-Rock fashion, pack a punch! The eponymous-namesake 'Space Is Big' is very much all of the above.
'Norman Ground' was one of the band's singles and immediately takes this casually showcased hard-edged sound to the next level. Gritty Punk-fuelled Alternative Rock carries you through the verses but it's the soaring and again, cuttingly distorted and abrasive melodies of the 90's Punk chorus that steals the day. Space Is Big are playing a dangerous game by showing their multifaceted sound bare and unrestrained.
'HSw/M' is entertaining in it's classic Rock n' Roll and equally so in it's tales of sexual frustration and the certifiable wrong way to go about fixing said issue. 'Turning Point' completely changes direction once more for a layered Indie-Rock track laden with mainstream applicability overflowing from it's metaphorical ear-holes. This is where the band very much continue with their eclectic representation of their pooled-influences but now leave you at an impasse as the dichotomy of their sound lays before you and your now VERY confused ears.
'Thunderbolt' is there for you though. The melodic Indie-Rock now finds it's home in a compromise with the band's tendency for a far more stylistically Punk-inspired way of doing things. 'Thunderbolt' is the best on this release for three reasons. The first being it's balance between the Space Is Big's respective Indie and Punk influences, the second being it's humourous look at modern life through lyrics insanely well written and finally, because it's the perfect counterpart to the heavier tracks from this debut's beginning. It's been a five track journey but through it the band have very much found their sound.
The band are currently signed to Off With Their Records.
Updates:
Music:
Off With Their Records: