Plus 10 Damage – South East, England, United Kingdom.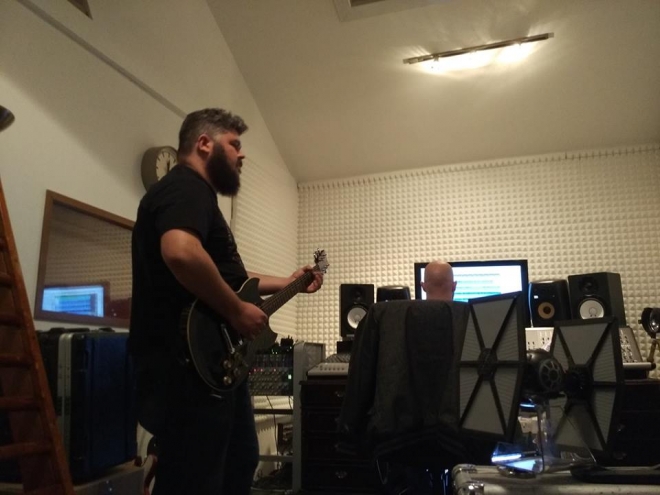 Plus 10 Damage (or +10 Damage) are a band from in and around the South East of England and a band that have recently got back at it. Now it's now that you now realise that right this very second (now) you either haven't heard of the band and are completely new to them (right now) or perhaps have but heard a passing word and now wonder what "it" is and now wish to know. Now.
Plus 10 Damage regard their sonic output as "slow rock punk" and as lightly sarcastic and blunt as such a moniker is, they are in fact well on the money. The band's last release Serious Suggestions was released in the middle of 2016 so it feels only right that now they are back at it and developing the follow-up, that some coverage is in order.
The band's "slow rock punk" is very much the sound of reality and the real-world. The band's four tracks are comprised of stylistically Punk-strewn Alternative Rock or perhaps the opposite but in reality it doesn't really matter, for their cathartic, heart on your sleeve attitude is thus and not planning to overtly over-extend into any pretension.
The above is very much a prime example of such, with a dark and almost haunting and begrudging heaviness full of Punk vigour not remotely negated by the choice not to play at breakneck tempo. Thick riffs and rhythmic drumming allow the message to sit, acclimatise and then be absorbed.
Plus 10 Damage aren't just one for a brooding Punk-chug and slow reflective stomp. Tracks such as 'The Night Is Young' is perhaps their best in more than one way. Firstly, the track's lyrical content is a marvel of down-right emotionally driven and resonating words examining the torturing nature of social anxiety, social obligation and alcohol in a portrayal barebones and honest. Secondly, much like other bands such as Off With Their Heads and their gruff, emotive ilk, Plus 10 Damage bolster their venting moans with contrasting yet assisting upbeat melodic guitars and vocal delivery.
Plus 10 Damage are a band playing Punk-Rock their way, slow, ebbing and real. They could likely "pull (do) a fast one" at any given moment and I'm sure they would indeed very well do so in a well executed fashion but they for now at least, choose not too and you have to admire that. The band play songs written by the very real people that are themselves and that's Punk if you ask me, regardless of tempo.
The band are currently part of the Dirty Sushi Records club for bands and such.