Sober Son – Bradford-On-Avon, England, United Kingdom.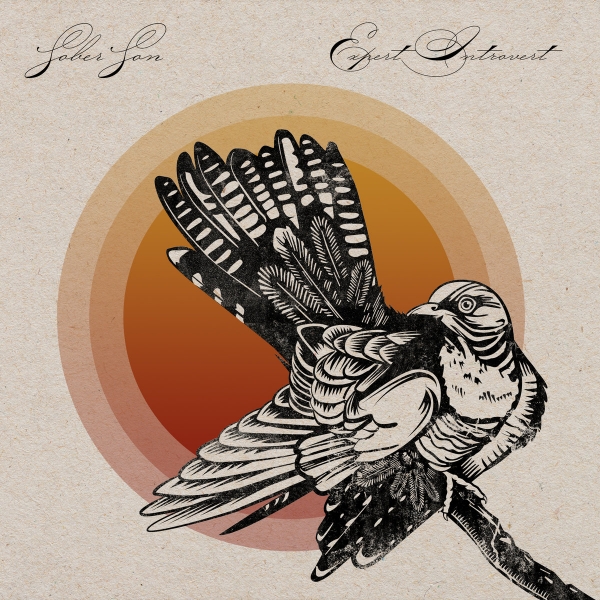 Sober Son are a band who have in their own words 'finally got their shit sorted'. The (now) three-piece from Bradford-On-Avon this past June 23rd released their debut EP in the form of the six-track Expert Introvert, a release blurring the lines between Blues-Rock groove, Alt. Rock gruff and the playful nature of underground Indie. On this recording, Sober Son are very much a two-piece outfit but with the recent recruitment of a bassist, do take the band's warped-rock sound thus far under advisement.
You can find the opening track of Expert Introvert – Here in one of our house playlists for the very reason and it's existence as drowsy-bedroom-Grunge-addled-Blues-dominated-fuzz-Rock. I hope this term conveys the extremely casual, four-walls-centric yet intelligent song-writing and again (easily described as) warped sonics. 'Comb My Hair' and the Bradford-On-Avon/Wiltshire three-piece-two-three-piece-whatever have your attention.
'Flew Like A Cuckoo' is very clearly influenced by both lo-fi underground Rock as well as the Indie-Rock of the past two decades but delivers such a sound more inline with bedroom stylistics centred around Indie-Pop and those minute, momentary thoughts that often lead your mind wherever at a casual pace. 'Cut The Rope' maintains the playful guitar-tone as the quintessentially English vocals dominate with exuberant energy as Indie-Rock is pursued further via a very slight but correctly noticeable slather of Post-Punk. 'Cut The Rope' makes it very clear that Sober Son want to experiment yes, but not simply via its own composition but rather its growing contrast towards its in-release predecessors.
Sober Son ever-so slightly reminisce to track one in the bluesy rumble and contrastingly more complex drumming via Nat White in 'Spared' alongside Sonny Siminski's vocals which constantly segue between Post-Punk assertiveness and Indie approachability. With Indie acting as the very connecting sonic-geological line, Sober Son embrace a very dirty but unashamed Blues-Rock state of being here all the while maintaining the warped bedroom aesthetic that casts the mind towards to Bristol prolific, SLONK.
The penultimate track provided me with enough audio data to make more of a cohesive conclusion on the band. This was not a release that post-track one I thought I would A) enjoy B) expected to hold together as once the excellence of 'Comb My Hair' had passed but here we are. Sober Son keeps you more than entertained and in the strange (and Country-esque) 'Lone Catfish' this is no different.
Closing with the eponymous number of this debut release, the band do so as you'd expect. 'Expert Introvert' is simple yet engaging and is again, much like the rest of the EP, really very well written as it challenges doctrine and archaic stories of control and how those who think outside of said doctrine-ruled parameters are often labelled as inward, yet in practice are often thinking of the far larger picture. Or something like that, I'm just sat in my bedroom letting my thoughts wander.