Slackrr – Southampton, England, United Kingdom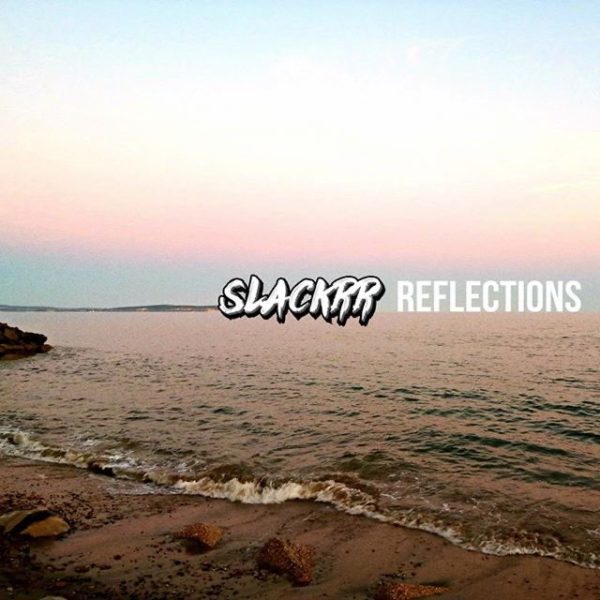 Slackrr and the Reflections single enter into a confusing time for the contemporary scene. The releases are at a steady flow as we await the return to live circuits. The music flows as we try to imagine it all so longingly in front of us. Enter Southampton's Slackrr. The three-piece's amalgamative Pop-Punk sound is one of the intersecting eras of a genre that is far more variety-laden than many would have theorised it to ever be.
The genre is one that requires bands to really stand out despite this in-house variety. This doesn't always pertain to outright idiosyncrasies and it would be unfair to require it to. In this modern scene, doing such is a plus but at the core, doing it "well" is far more paramount. Well, at least that's what I think and let's be honest now, who REALLY cares for my words? Moving on! Slackrr protrudes from a foundational blend Pop-Punk leaning towards the late '90s but with more than enough of their digits in the pies of Skate Punk, and the lesser sized sweet circular pastries such as Emo-tinged Pop-Rock and riff-lead Easycore.
'Reflections' is the first forerunner of the band's yet to be a talked-too-much-of second album. Slackrr's youthfully exuberant Pop-Punk hybridisations may appeal to many but they also have the tendency to allure fans of far more specific stylistics as they meander through them respectively. 'Reflections' in a manner no less than teasing enters via a Skate Punk drumbeat weighed-down by bass and guitar-tones decidedly Pop-Punk. Slackrr's tribute to the soundscape from which Pop-Punk emerged is laced throughout. The three-piece is known to sometimes wholly adhere to some stylised facet of their sound per-track but also to often merge it all within whatever time-frame they have settled on to whatever degree.
The aforementioned waffle is what listening to the band's discography yields. However, what of further reflection on 'Reflections'? This latest effort forgoes the Emo and mild Easycore tendencies of prior work and quite skillfully boasts a refined classicism. In short, Slackrr are arguably at their best here. 'Reflections' marks the standardised norm for the band's songwriting. Slackrr are a Pop-Punk band after all. The three-piece lyrically adhere to such an archetype and yet it rarely verges on a level of negative banality. In fact, any real criticism on it will for the most part, be born from those who aren't Pop-Punk inclined anyway. 'Reflections' is very clearly a song denoting to the very meaning of the word.
Vocally, 'Reflections' is as soaring and ear-worming as you'd expect and it contrasts the marginally harder Skate Punk sound the band are half-embodying here. Slackrr are at their best faster and heavier but the band's aesthetic wouldn't exist, and thus neither would they, without their Pop-Punk foundation. 'Reflections' is neither their most Pop-lead or Skate Punk-energised but a welcome medium. In fact, if you were to ask for a fair representation of the band, 'Reflections' would be it.
Slackrr and their single 'Reflections', that should tide you over until album #2.