Bogans – Wrexham/Chester, United Kingdom.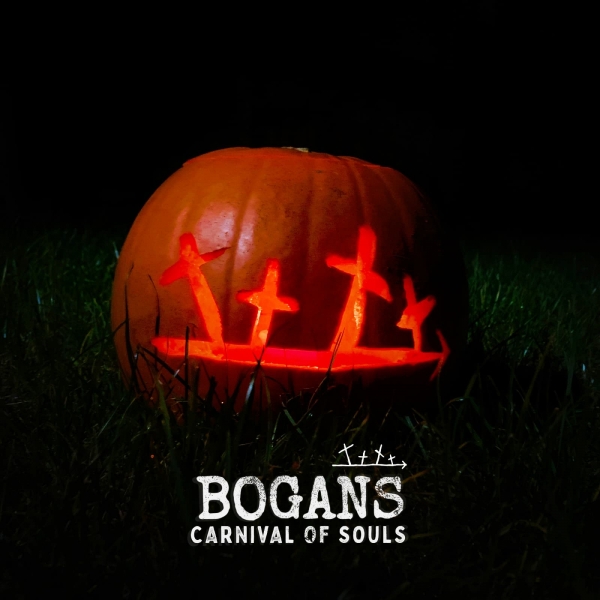 Cover photo: photoanhi – Here.
The words 'Single Premiere: Bogans – 'Carnival Of Souls' garner excitement. Limited excitement. So, to describe and understand Bogans accurately, you'll need more than a simple purposeful statement.
Split between Wrexham and Chester, the band are a five-piece that play fast and play angry. Bogans are a cathartic, technically-minded Skate Punk band, that lean towards Melodic Hardcore at the apex of their Skate Punk and have a slight penchant for Hardcore Punk at the apex of their Melodic Hardcore. All of this is importantly laced-together via their "Bogans-brand" quirks and a clear, prominent and unquestionable knowledge of the last three-decades of melodic Punk music.
So, here we go – Single Premiere: Bogans – 'Carnival Of Souls'.
Including a foreboding intro, 'Carnival Of Souls' clocks in at just under three minutes. Adam Wright's vocals are as dirgey and reliable as ever and still sound akin to an alternate universe where Matt Freeman of Rancid fronted a gloomy Skate Punk band. Here, Bogans are purveying melodic Skate Punk in a crisp refinement of their previous work on Here Be Monsters.
'Carnival Of Souls' charges off in unified classic Skate Punk with but a thin line to lead it into thick chugging and mid-paced '90s Punk. After said drop in pace, Bogans charge unto the breach once more with 88 Finger Louie-esque vintage Melodic Hardcore bass-work before the '90s melody and onset "woah-oh's" shift back to full control in a track truly stuck in a maelstrom of mental confusion.
This forerunning single shows where Bogans were on their last release and where they are heading towards. The track fulfils its purpose to maintain the attention of those who know the band and ensnare those are new to the pacey ensemble.
EN was lucky enough to hear the rest of this third release early and 'Carnival Of Souls' is excellent prep. So get to it, for this is the forerunner for the band's third EP set to release next year via Side Mission Records.