Riviera Kid – Kent, England, United Kingdom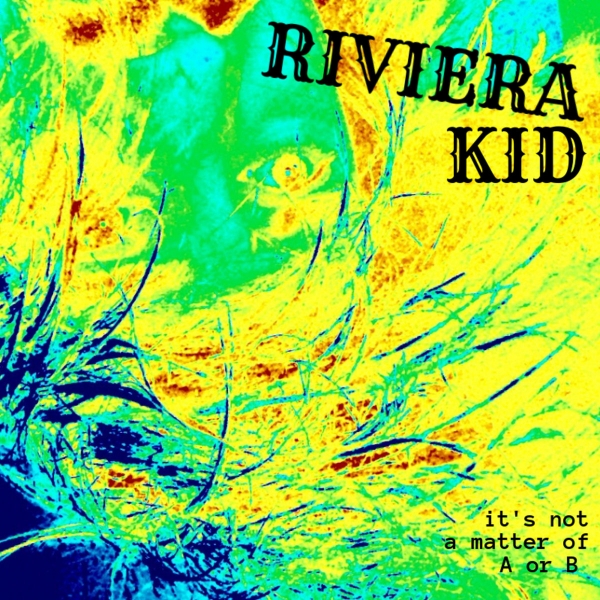 Relatively new to the game, relatively, Riviera Kid Hail from the Kent coast and have recently been re-invigorated by one Hell Hath No Fury Records. The fledgeling and steadily growing label have re-released the band's stellar four-track EP comprised of four songs blasted out in just a little haste via (about) eleven distorted minutes of fun.
The band's amalgamative sound sits somewhere within the Punk and Hardcore spectrum with more than enough tenacious and curious little feelers set out to appeal to more than one branch of the ever-diversifying Punk tree. Beginning with a track inflicting a personifying (soundsonyfying?) blunt force trauma against promoters "doing their bit… but" for the underground world of touring and struggling bands, Riviera Kid certainly aren't messing about. – 'They're building a disco where the Punk-Rock scene once stood'.
All this hits you with the energy, rage and distortion of early Hardcore Punk with pounding mid-fast rhythms and gang vocals with a clear and crucial awareness and penchant for the quirks Post-Hardcore and onward to the melodic stylings of 2000s Melodic Hardcore.
'Black Dot' can't help itself with an opening bass-line and groove quite shamelessly gratuitous before a equally extrovert and eerie guitar-wobble opens up a Nirvana-esque infusion of Hardcore Punk to a Post-Hardcore mix just as eerie and accosting in its subject matter as it is sonically. Riviera Kid present a raw and chaotic sound but don't let that incept the idea of sonic ineptitude, the band are certainly skilled and 'Black Dot' is very much a contender at this half-way stage.
'Broken Town' teases an all-out visceral assault and you'd be happy after a sombre opening and if said assault came to pass. If you survived you'd indeed be happy with either that or more rumbling Post-Hardcore. You would be happy, but you can be happier. 'Broken Town' sees the band at their most melodic and all that you had wished for in this vein after the teasing 'Building A Disco'. This penultimate number preaches heavily distorted Melodic Hardcore in a fashion, showing a further future avenue for the band while also showing their best and sound across the barely-holding-it-together board.
'Broken Town' has everything the band and genre-spanning Hardcore fan needs, manic heavy-set drumming, bass that couldn't be any closer to hell if it tried and melodic strings that contrast excellently. There just needs to be considerably more of it.
If any of you reading this came here for riffs, you won't be disappointed with the band's choice of a closing number. Taking the early chaos of US west coast Hardcore ala Black Flag and the latter-down-the-line Post-Hardcore refined artistic chaos of '80s DC Post-Hardcore ala Fugazi and their school *deep breath* the band close this eleven-minute serious yet playful dirge with their shortest in duration but their most positively gratuitous. Find it in one our house playlists – Here.
The EP is out now via Hell Hath No Fury Records who if you're unaware of them and their mission '[…] strive to release DIY Punk records and put on shows with the focus on providing a platform for DIY Punk musicians who identify as womxn, non-binary and queer.'