Riot Sun – Copenhagen, Denmark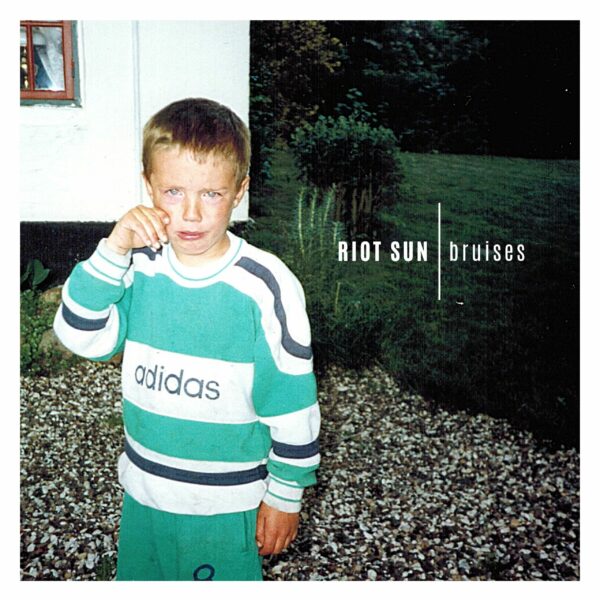 Riot Sun and their Bruises will be entering the fray this coming December. 2020 saw the Copenhagen band's inception and given their amalgamative raucously rambunctious mix of Punk-Rock, Post-Hardcore and Grunge-corrupted Alternative Rock, it is no surprise that Bruises is titled as thus.
'Told You' very much epitomises the very level of influence that the latter stylised Punk-derivatives have had on the band. Riot Sun believe and build around their reverberating mass of riffs but also believe in juxtaposition. As 'Told You' progresses, the band's onset Post-Hardcore-isms show their emotive heads. Riot Sun imbues their grit with harmonised vocal refrains and gentle-to-obvious melodic leads cutting the gritty legacy Hardcore left for everything with a melody that accentuates that very legacy in its defiant deviation.
'nineteensixtynine' is microcosmic in its scope. Track two, lyrically, is inspired by the continued spate of violence against women but also the infamous murder of Sharon Tate via the "family" of Charles Manson and the fight of her mother for the rights of victims. The former of these inspirations also correlates with similar spates of violence and newspaper headlines in the band's home of Denmark. Riot Sun make the point that in these tragic cases, the media attention focusses more on the killer than the victims, of whom are usually women. The band choose a fellow reverberating blend of rumbling, heavyset yet grooved Post-Hardcore brooding along. Riot Sun further imbue melodic lines and licks in order to contrast and alluringly draw you into the fold. 'nineteensixtynine' is a personal response to an issue that shouldn't be and a response to it that is misguided at best.
With 'nineteensixtynine' pushing further towards a more recognisable Post-Hardcore-Punk-Rock. 'Panglossian' is a pummelling mid-release catharsis. Riot Sun carry a certain level of open bravado. This Rock n' Roll twang, despite the onset seriousness of the Post-Hardcore dominance taking hold in 'Panglossian', never quite leaves. Track three echoes the vibrant, violent and dynamic sound of early Hot Water Music.
'Panglossian' is emotionally evocative as it battles what can be seen as needlessly unrealistic optimism and the contrasting combustion it can lead to. Jonatan Würtz wrote these songs largely inspired by his previous existentialist thought and mental maelstrom following a concussion and a forced stay inside – 'a dark room with nothing to kill time but contemplating a lifetime of choices.'  Through its lyrical display and particularly that of its dynamic, tempo and tone-alternating sonic accompaniment, the inner workings of Würtz' head seep through in their rawest form.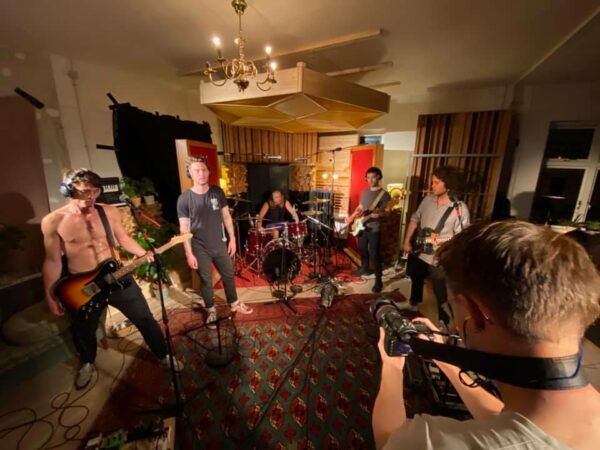 Riot Sun may well capture that beautiful meeting point between Post-Hardcore and Alternative Rock. The band may alternate between the two easily but their raw, OG-Punk-Rock bite is never far behind. This is the very aspect of their cycling-chaotic sound that asserts its contrasting self in 'Nothingness'. Track four's intro is cutting and unrefined. Riot Sun push on and cut through the shit but edge their blades in an emotive lacquer of melodic guitars. However, this move barely contains the raw-everything determinedly driven by heavy set, stoic drumming. This very much populates most of 'Nothingness'. The verses punch with all their collective clout prior to and between the soaring but hopeless chorus. 'Nothingness' is a direct reflection of the relentless tenacity of negative mental health.
Bruises is displaying more of its namesake per track. 'Trials' closes this concentrated mass of emotional injury with a hellish bass tone. The band's eerie, warped melodic strings contrast Dennis Trues' tectonic tone as Jonas Hansen' drums perpetually cycle. Stylistically, although through years of modern development, Riot Sun capture the initial repurposed rage of Hardcore Punk and how it would go on shape the Post-Hardcore world. Riot Sun may well have learned and enveloped themselves in this sentient-wing of their sound but the stripped-back Punk and Alternative Rock refused to go out quietly. Succinctly put, 'Trials' was the opportune track to close on.
Riot Sun and their Bruises, in terms of poignancy and quality, are resoundingly brilliant. In truth, there is little room for criticism and that's where I'll leave it. Although that said, the band now have a considerably high benchmark to surmount.