Redeemon – High Wycombe, England, United Kingdom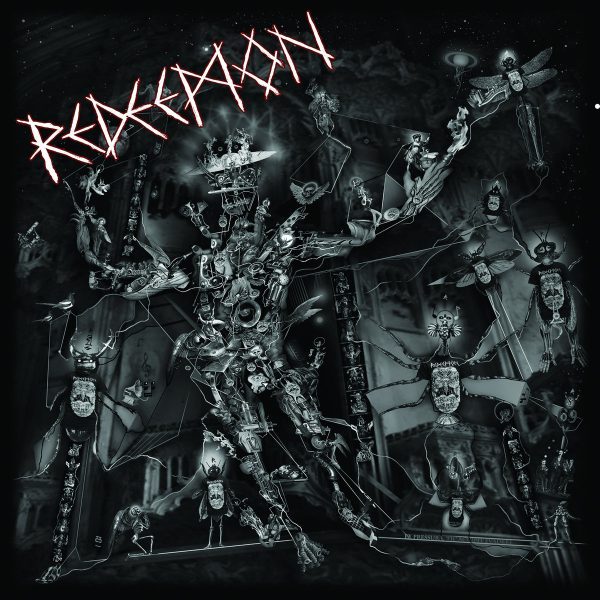 The forthcoming Redeemon and Redeemon landed in my submissions inbox after a message from a scene compadre enquiring unto whether if I would review a Ska release. Now, if you know me, despite enjoying a great deal of Ska-Punk music as a younger being, onward through my inexorable necrosis, I have become quite fussy. It's a common topic of "piss-taking" amongst my "music-scene" friends and yet, prior to the aforementioned message, Redeemon were been a band that had piqued the ghosts of my previous penchant for the genre's exuberant and gallivanting default.
Redeemon are another breed entirely, however. Their self-titled is en route and the seven-to-eight-piece "Experimental Skacore" band have already, defiant to the ongoing "what-now" period, made quite the impression with their sentient myriad of layers of intertwining brass, Ska, Punk and serrated metallic Hardcore. The band and their handler Pookout Records have allowed EN the debut early, shall we?
'Operation Burnout' is guided by sombre brass as a melodic yet subdued ensemble is kept in line by a rhythmic plod. Intertwining, meandering guitar lines increase in incremental intensity beset with a suggestive metallic tone. That is just the introduction, however. The 1:32 mark is where Redeemon finally air their muddled head. The slow plod of the former is accentuated and supplemented with metallic Hardcore refrains as the wash of sound gains momentum in a jabbing Ska-Punk, itself underpinned with Thrash's lingering influence on modern Punk-Rock. 'Operation Burnout' is an uncompromising acclimator forced upon you. Redeemon are powerful, pissed off and clever. The Punk-Metal hybrid acts as their foundational underpin, led by a soaring brass section either simultaneously or individually tempering, rounding or intensifying their tirade at a moments notice.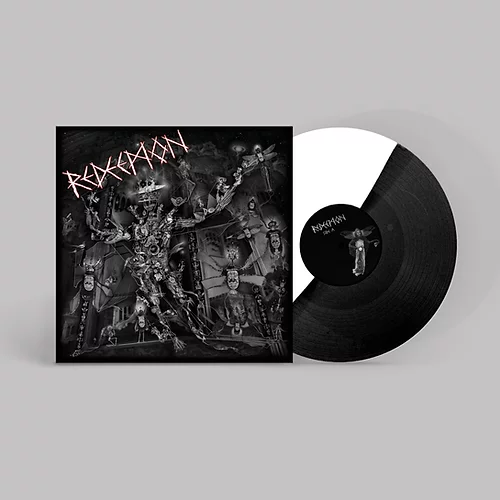 After a foreboding melody infecting an equally unsettling brass, the reverberating "Metalliska" of 'Pressure Switch' takes hold. This "hold" then subsides at 1:40 where the Metal ebbs away, the deep, subterranean growls slack and melody returns. A classic but well-deployed and bass-led Punk-Rock refrain then introduces some of the best guitar work of the debut. Thick Metallic Hardcore then forms as an organic compromise as the vocal talent and diversity are showcased with a confident swagger. Akin to track one, 'Pressure Switch' is a myriad of variation and an exploration of itself. Redeemon doesn't write short songs, rather compile them. None of the five from this debut drop below 5:02 and two tracks in, it's hard to imagine the band any other way.
Redeemon have so much to say and so much to play in equal measure. 'Anaphylactic' was their debut and it is easy to see why. Though Redeemon's most typically "Ska-Punk" on the mini-album, this more open adoration of the genre is less a contrast with the eviscerating underbelly and more a committed collaboration. Layered melodic Punk-Rock guitars segue between sharper Punk and refrains of "guitar-Ska", thudding breakdowns and admittedly complicated but seamlessly transitioning structures.
One of Ska-Punk's biggest strengths is in dichotomy, the polar opposite. Its playful and unwavering alacrity for upbeat displays is either going to persuade of dissuade many in the Punk scene. 'Anaphylactic' however, I would argue to be a focussed artificer, one brokering a determined peace by providing a fluid nuance on the Skacore breed.
With balance deployed in track three, four has other pummeling and reverberating ideas. 'Finest Mistakes' is unsettled in its Ska-Metal verses, supplemented with lashings of lung-powered brass akin to "pows" and "whacks" of comic-book cartoon adaptions. Despite this brief comedic value, 'Finest Mistakes' is no jaunt lyrically and contains one of the best choruses of the release. The penultimate track is permeated throughout by a sardonic and smiling metallic jaunt that makes the eventual and fantastically frenetic, manic-brass solo land all the better. Again, Redeemon forgoes Punk's obsession with short songs, favouring the elongated durations of Metal whilst avoiding the contrived cliche so synonymous with it.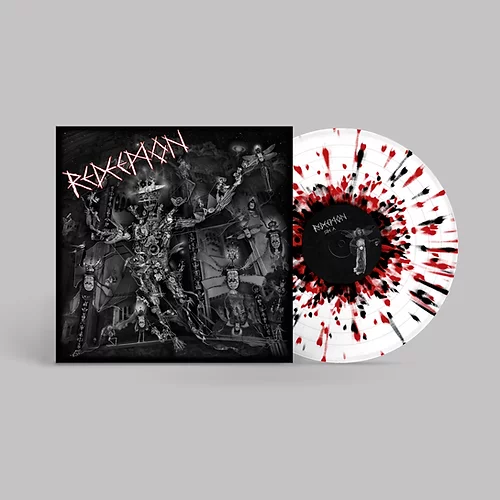 'Escapade' closes Redeemon the first. A sombre, lone acoustic guitar and accompanying vocals the very same introduce 'Escapade' prior to a layered, almost Latin-esque display in complete contrast (this time) to tracks one to four. Of course, this respite and refrain don't last. As let's face it, in layman's terms, with Redeemon, there is a lot going on. Incrementally, seamlessly and faster than you can notice, track five builds. The Redeemon hybrid employs stripped back Thrash, energetic Ska-Punk and an earnest vintage-core rhythm section interchangeably as it wishes for a simpler life amidst all this mess.
That was Redeemon and Redeemon. The debut from the High Wycombe band is vibrant, exhausting, ambitious and admittedly a lot to absorb. However, whilst it is all of those things, it's also enthralling and transfixing to the last note.
'Punk, Metal, Ska; completed it mate' – Redeemon, 2022. (Citation needed)
Redeemon will be released via Pookout Records this coming Spring. Pre-orders for the vinyl are now available below* – Here.
Updates:
Music:
Pookout Records:

*Those who pre-order the record will receive a digital copy of it promptly.