Red Mask – Manchester, England, United Kingdom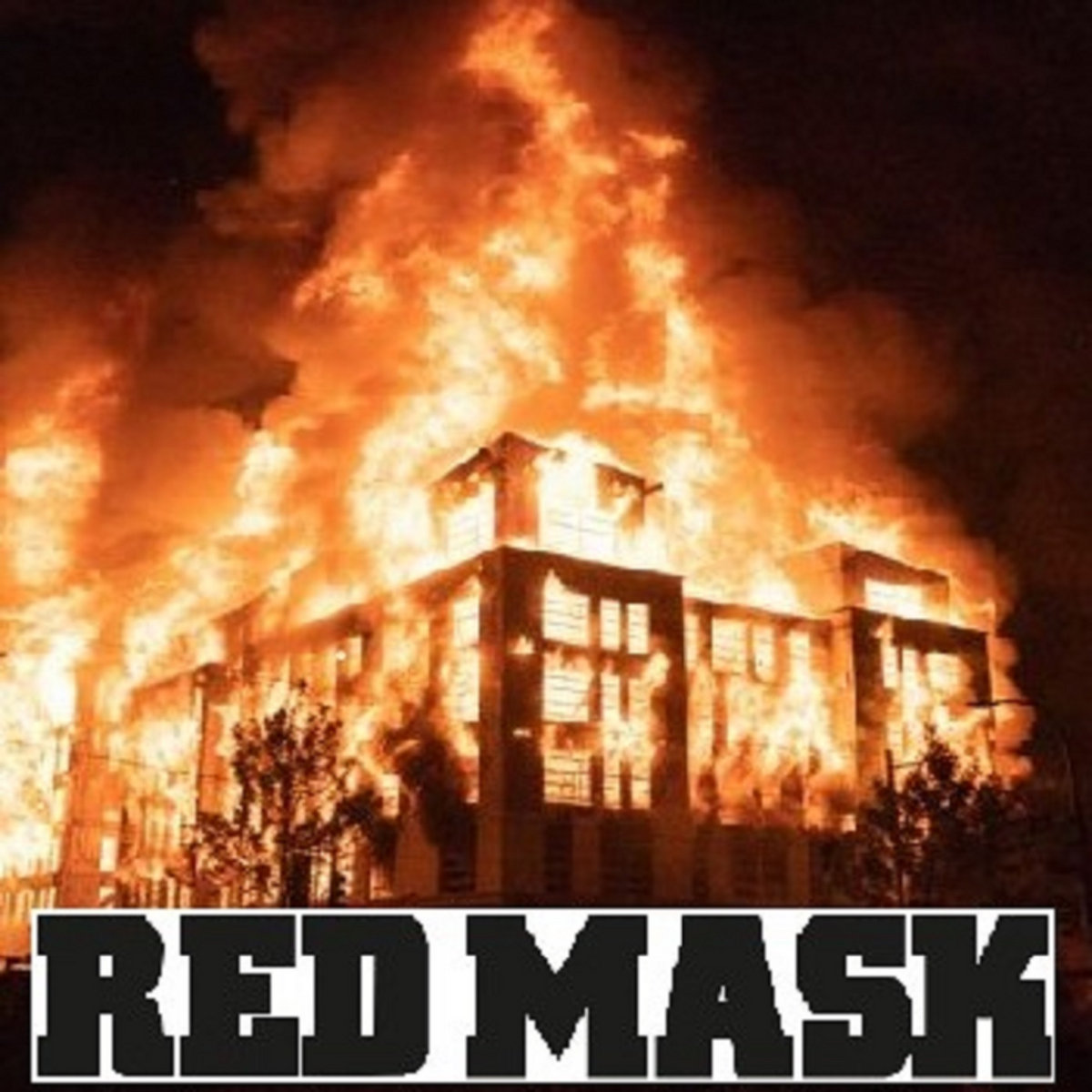 Regarding bands renaming or rising from the ashes of their former selves, I find it best not to dwell unnecessarily. Enter, Red Mask and 'The Only Way'. The Manchester four-piece upon reorganising into Red Mask via their former moniker of Salvo, who those aware of the Manchester scene may well recognise, released 'The Only Way'. The Salvo-era Hardcore Punk was grounded. The band regularly dipped their collectively-tapping toes into various elements of Hardcore from marginally more melodic-musings to Crust-esque distortion and onward to thick chugging breakdowns. And now, with Red Mask, this has been refined and pushed further toward the genre's roots.
The four-piece open rhythmically and cohesively tight. It is through this, that a notable vocal-improvement breathes comfort. The four-piece are pushing a Hardcore Punk sound that speaks true to their lyricisms. In fact, it can be said that the urgency of 'The Only Way' sees their respective stylistic and vocal rage both intrinsically the other's symbiotic catalyst. Red Mask, like many in the societal-now, are a band hoping for better in a world determined to maintain the status-quo-worst.
The band's classic Hardcore chord-progressions and vintage fast-Punk groove decidedly change at 0:40, skillfully avoiding too much repetition. 'The Only Way' employs a thick chugging and satisfyingly low ridden-bridge until 1:04, before a momentary slide-pushes you back to the seemingly unrelenting tempo. The band enter into a Hardcore and Hardcore adjacent world of prominent attempts at idiosyncrasy. Such is an onset stylistic plain of existence where to be "old-school" will only take you so far. This is indeed an arguable point but it does have a counter. That of "doing it well".
Red Mask, I am pleased to say, very much achieve this. There is indeed a lot of chatter amongst music fans denoting to the "same old" without the aforementioned counter even considered. Is this foolish? Yes, yes it is. Red Mask are indisputable proof that the same-old often leaves the word "banal" quite useless. To be succinct and not waste any more time, 'The Only Way' is a track set to the classicism of Hardcore Punk and done so very well indeed.
'The Only Way' is available now on bandcamp, with all proceeds going towards Black Lives Matter Manchester (US), more on which will be linked below.
Updates:
Music:
Black Lives Matter Manchester, NH.