Project Revise – Worcestershire, England, United Kingdom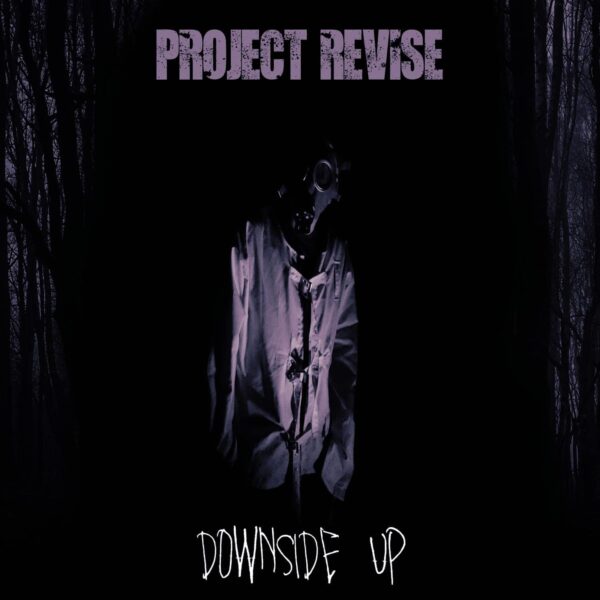 In the theme of prolific creativity, Worcestershire's Project Revise and 'Downside Up' have rounded the former's musical efforts this here 2020 to a close. Well, there is always time but I should think that's that. Project Revise and their status within the contemporary music scene is one of rapid growth. Since 2018 the band's aforementioned prolific drive is nothing but impressive. The three-piece have gained considerable ground and through the mythical past of touring and that of music streaming despite this years sonic-slump. And the rest, obviously.
The band's sound is best described as amalgamative. Project Revises' craft in its description can be extrapolated as an ultra-harmonic, mature, yet still resoundingly youthfully-exuberant melodic Punk-Rock and Pop-Punk sound, infused on either end with Skate Punk legacy and the sort-of-but-not-really Easycore juxtaposition. But, what of 'Downside Up'?
Truthfully, Easycore is a genre I am highly critical of. The (now) seminal genre has embedded itself in the scene and despite my critique of its jagged-Pop-isms, I can still yet tell if it has been grandiosely over-done or has been pop-punked correctly. Project Revise have never-not skillfully infused or embodied the genre. However, the band aren't a one-trick not-quite-horse. 'Downside Up', dependant on perspective, is either the stripped Pop-Punk-esque track on a melodic Punk or Skate Punk release or the classic, comparatively darker, genre-typical track on an Easycore-dominant release.
'Downside Up' is a combustive and cathartic mental-health-headspace of disarray. The single rides low over a stripped-back rhythm and determined mid-paced drumming edged with the sombre, intrinsically suited lead line. The early 2000s was rife with moody melodic Punk-Rock that straddled the faster Skate Punk line of the '90s but was also more than aware of the ground being gained by Emo. This is entirely the opus of 'Downside Up'. The band match this to their again, ultra-harmonic Pop-Punk approach in all its triumphant classicism. Insert names such as Much The Same, 1208, Alkaline Trio and Goldfinger here.
Despite this variant not being the main product of the band's sound, it is definitively one of their best. Project Revise due to their cross-cut sound, appeal to more than one fanbase either singularly or wholly and that's just fine. However, the crucial connective tissue here is their resoundingly ubiquitous quality.
Project Revise and 'Downside Up', there we have it.