Passionflower – Warrington, England, United Kingdom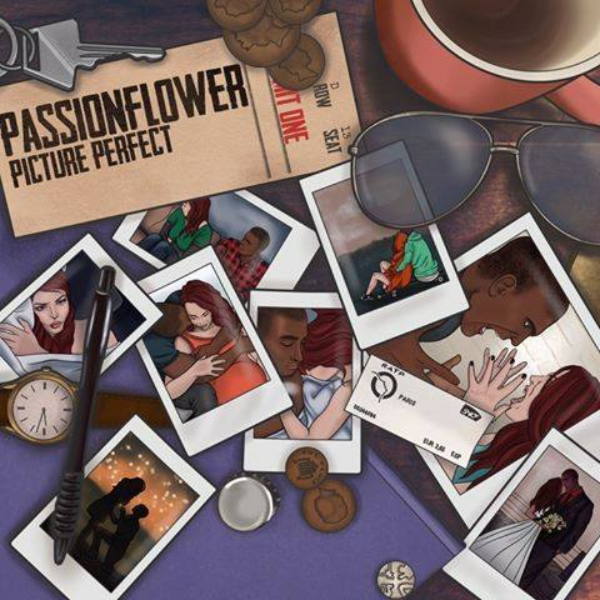 Passionflower is set to release 'Picture Perfect' this very month. The Warrington-based solo-project of one Kyle Richardson-Nickle has been a work in progress since 2017 and is testament to an important, undeniably crucial and intrinsic characteristic of the underground music scene. Inspiration both past, formative and contemporary. They say that if you truly adore, enjoy or immerse enough in something, that it will forever leave its mark. This is entirely where Passionflower stands. If you interviewed any of the current UK musicians slogging it out in the underground Alternative and Punk-music adjacent music scene, they will undoubtedly name a whole host of band's that left a lasting impression upon their sponge-like ears. Music styles are further propagated by those who wish to replicate these inspirations through a different, contemporary filter.
This is particularly the case with the ever-holding-on stylistic of Pop-Punk and it's a relatively recent infusion and specific borrowing of early 2000's Emo. The genre took and merged the crooning melodies and out-pouring hearts of Emo and hybridised such with their naturally occurring variant. Passionflower's 2019 single, 'Cheer Up Charlie', spun and intertwined these melodic heartstrings with lumbering, deceptively heavy Finch-esque Alt. Rock rumble. It's a track that very much acted as an adaptable blueprint for further Passionflower releases but lacked the Pop-Punk exuberance you'd expect. Quite intentionally so, I might add. Enter, 'Picture Perfect'.
Citing bands including The Used, Taking Back Sunday, The Wonder Years and numerous members of the now contemporary scene suddenly make sense via 'Picture Perfect'. The track is the natural evolution from 'Cheer Up Charlie'. The soulful vocals of the prior subside for a whole-hearted push towards a glossed Pop-Punk archetype. This notable vocal-push rides parallel to soaring guitar-lines themselves contrasted by a lingering ubiquitous heaviness. 'Picture Perfect' is a mid-tempo Pop-Punk track with via a double-filter. This latest single is escorted once through archetypical Emo-Pop but also through the inherent layered complexities the heavier-set wing of genre emulated from early 2000s Post-Hardcore. The likes of Funeral For A Friend indeed come to mind.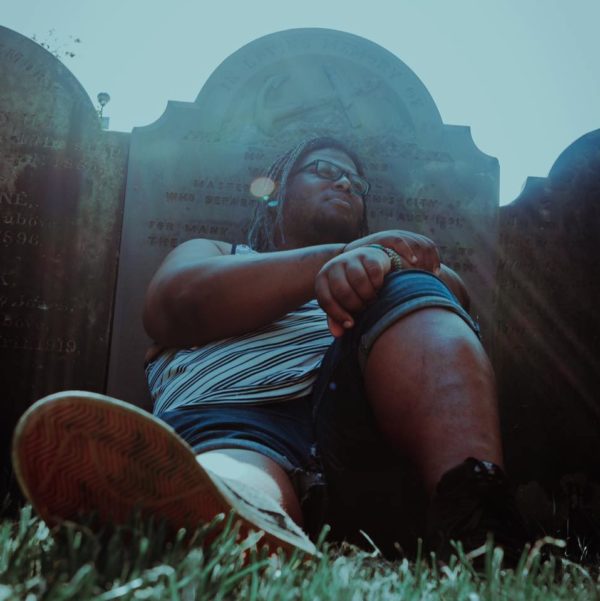 Passionflower may well focus on his emotive conviction to guide his music but I can't help but highlight the clever stylistic selling points left subtly between the lines for those ears trained to their tune. Admittedly, it's been done before, generally speaking, but since when did that matter within Pop-Punk and Emo? Whether the aforementioned statement has a negative impact on your opinion of Passionflower is subjective, but, what is often objective can greatly swing your subjectivity. Passionflower has objectively encapsulated his target sound. The youthful, simultaneously longing yet also lovesick 'Picture Perfect' is beset with a symbiotic and relative maturity benefitting from its post-teen composition. Here are a few words Passionflower has to say on the single inspirations:
'Picture Perfect' came about in such a peculiar way. I was dreaming about a girl I've had feelings for ( for the longest time) and the song was in the background. I remember just jumping up grabbing my guitar and just writing it. It's about this person who is just so unbelievably beautiful inside and out but just doesn't see their own worth and by extension, doesn't see your worth and you're just trying to get them to acknowledge themselves as well as you. You're just trying to show them what real love can be and what true happiness can feel like.'
Passionflower – 'Picture Perfect' is an offering ahead of a debut full-length three-years in the making and set to release this year. You can find all things Passionflower below and the Spotify pre-save link for 'Picture Perfect' which releases on the 18/07/20.
However, before that, indulge in Passionflowers video section on Facebook as well as his bandcamp releases for some renditions of a few classics I can certifiably say you will know the words too.