Passionflower – Warrington, England, United Kingdom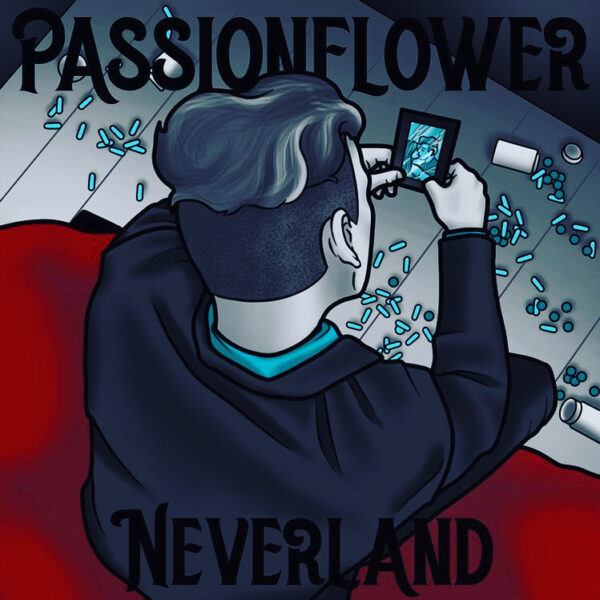 Passionflower and 'Neverland' are soon to appear in the soundscape via both Warrington and the seemingly ubiquitous and undeniably indomitable force that is the legacy of the early-2000s Emo. As a creative outfit, Passionflower has been cathartically expressing since 2017. To date, the band has traversed and produced an amalgamation of Pop-Punk, Emo, Post-Hardcore and occasional acoustic displays. This soundtrack has navigated love, loss, mental health and existentialism via the very former styles so important to Passionflower's tastes and musical progression.
It is fair to say that Passionflower is prolific, Kyle Richardson-Nickle regularly writes, records and offers early demos for people to hear and earlier this year, released the Pop-Punk-centric single 'Picture Perfect' which you can find – Here. The aforementioned crooned and rode an equally emotionally evocative guitar-line through a melodic Emo-Pop gloss. However, a looming influence from early 2000s Post-Hardcore was placed deeper in the glossed-poppier reaches of the single. This deeper, rougher cut was covered near wholly by the above but intentionally left for trained ears to find. This is where we resume in 'Neverland'.
Instantly, Passionflower is heard to be more driven, without sacrificing the soulful-display of previous work. Given the listed influences of the band and that of Richardson-Nickle's constant, but marginal hints, 'Neverland' feels a long time coming. The onset tempo is welcomely led by a yet further crooning, emotively toned Funeral For A Friend-esque lead as a stripped, more traditional gloomed-Pop-Punk grit provides the foundation over heavy-set drumming.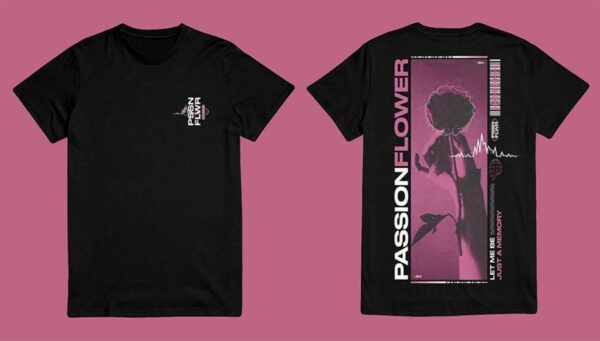 Passionflowers' vocal range and style is reflected in the harder sound given in 'Neverland'. This emotional escapism and the hindsight-forsaking request is deeper-felt as the track goes onward to an eventual sought-after comfort. The magnum-opus of the track's quest to be memorable is felt through the opening verses and soaring chorus. This is a given and well-executed but is resoundingly the efforts obvious, front-facing strength. The muted chug between 1:07-1:16 introduces crucial contrast, leading into further stripped-back Pop-Punk harangued by screamed vocals further hinting at the prospective potential trajectory.
'I used neverland as a metaphor for the afterlife or some kind of personal paradise where all my pain would be washed away. Whilst the subject matter is quite grim and dark, I wanted to transform it into something beautiful and cathartic that I knew other people could relate to.'
This heavier inclination continues, post-yet another melodic charge of deceptively thick guitar-work. Passionflower now further utilises the Post-Hardcore of his arsenal. This two-stage chugging breakdown-to-soaring refrain is miles from 'Picture Perfect'. 'Neverland' is very much a petal on the same flower, but its grown-larger, on the opposite side of the circumference and protrudes darker in its hue and composition near-entirely. 'Neverland' ends and prompts the realisation that this is very much the beginning of where Passionflower could potentially go. To be concise, despite the more obvious "A-game" on the single, it is the underlying progression and accentuated weighted approach that marks the track so notably.
Together with 'Picture Perfect' and 'Neverland', Passionflower is showing you two-sides of a coin. There is an album, but its release date is yet to be decided and you're not getting any more out of me than that.