Passionflower – Warrington, England, United Kingdom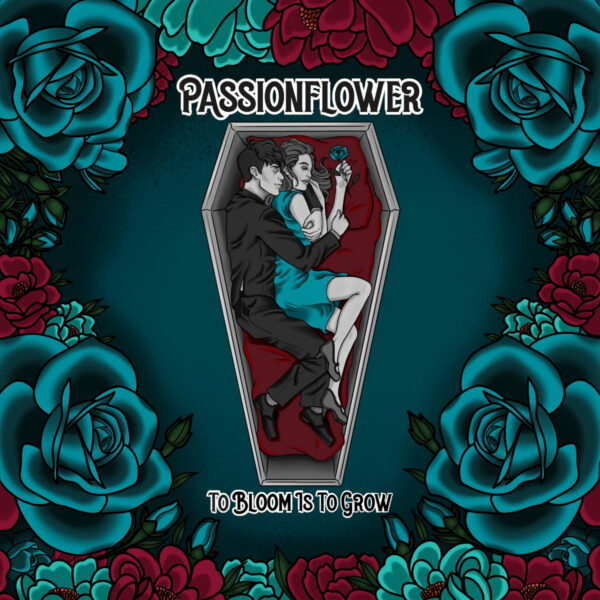 Passionflower: A Year Of Growth. It's been a long road for the former even prior to this discombobulating new norm we occupy. However, the Warrington project fronted by one Kyle Richardson-Nickle is finally and much to their delight, ready to release a culmination work that has taken and survived some tough years to say the very least.
To Bloom Is To Grow releases this coming 05/11/21 and within that theme and the project as a whole, I recently talked with Kyle about everything from how the project started, influences, songwriting, mental health, being a person of colour in the scene, fantasy bands and more. Passionflower: A Year Of Growth, shall we?
I always start with something stupid, so, introduce yourself and what you do in the style of a dramatic film trailer?
This winter.
Prepare yourself to feel.
Real.
Saaaaad.
As a dreamy mahogany Emo kid takes you back to the summer of 2004 with songs about leaving your town behind, coming to terms with your feelings and personal growth.
Come along for the ride and witness big riffs and even bigger choruses.
Get ready for; Passionflower.
I'm on the edge of my very uncomfortable seat! Firstly and most importantly, how have you been? How has this age of "what now" been for you?
It's definitely been a turbulent time for sure but to be honest I've kind of been thriving. I've spent the best part of the last eighteen months making some of the best music I've ever written and putting out singles that have gathered some attention. Not only that but I feel like I've really come into my own as a musician and I've got some renewed energy about this project.
That's actually a pleasure to hear, I'm happy to see someone breaking through the din of the last eighteen months. I wanted to go back somewhat with a little history of the project for those who may not know about Passionflower but before that, I saw you played a show a little while ago, how was it quite literally getting the band back together and being on a stage again?
Honestly, I've loved being back playing shows. 
Since the last show I played in 2020 and the first one I played this year, I dropped a few singles so it was honestly breathtaking to hear people singing along with me. The gig I've enjoyed the most was the Liverpool show as that was the first time I've played these songs with a band which was on another level. The way that the crowd reacted was so different and the emotions were so cathartic. 
It feels like the best is yet to come. 
I wish I could have been there! So, to backtrack, why the name Passionflower?
What exactly attracted you to Pop-Punk, Emo and all the nuances they produce of themselves? Do you still hold all those initial catalysts close?
So the "Passion Flower" also known as the Passiflora, is a natural remedy to help with anxiety and depression and I'd like to think that my music could be that for other people like other people's music has been for me.
Emo music has always been a place of solitude and catharsis, a way for me to work through my emotions and make connections with other people going through similar situations in life. To say things without saying anything.
And I guess what still draws me to the genre is how raw it is, and how it makes you think introspectively once you peel back the music, studded belts and guyliner.
I think the era that we grew up in inspired a lot of people. Is there anything that you were initially influenced by that you've left by the wayside at all? And on the flip side, is there anything that you didn't expect to be influenced by?
With Passionflower, I kinda extracted pieces from the different bands and genres that I liked growing up and threw them all together in a blender like some kind of twisted smoothie. Like combining the soulful vocals of Fall Out Boy with the big riffs and choruses of Alexisonfire.
I'd like to think that the music I make isn't dated because it sounds like it's from a certain era because I add new elements to it.
Well, based on the singles you've released thus far, I'd say the nuances are clear. Speaking of which, why did you choose the singles you did and do you have a favourite? 
So, I chose them because I felt they really incorporate what passionflower is about, trying to find hope when you absolutely hit rock bottom. As a message to never give up even when everything is against you.
My favourite out of the singles is definitely 'Neverland' for this reason because it was the hardest song I've ever written. I wrote it when I was on the verge of taking my own life and it was basically a cry for help. It's also the opener to every show that I've played as it's such a powerful song and helps open up a dialogue.
I'd say you've managed that and 'Neverland' is definitely powerful. Do you find it difficult to play live at all despite using it to open up the dialogue?
Also, musically, had you always planned it being on the faster end of Passionflower, or did it just fall into place that way?
I find that when I play it live I always get really emotional but by the end. I always feel a lot better, like singing the words out loud clears out some of my pent-up negativity that I have stored inside and that a huge weight has been lifted.
It was always intended for it to be on the faster side as I wanted to capture the essence and urgency of Post-Hardcore, another genre I really love.
That's what it's for, I doubt anyone could argue with you there!
Speaking of your love for Post-Hardcore and previously of why you're drawn to Pop-Punk and Emo. In the time that Passionflower has been active, how do you feel it has changed, if at all? Have there been any developments you didn't necessarily expect?
I think the thing that has changed the most about it is me and how I write the songs. I think I've really got into a good rhythm with my process.
Moving on, let's talk of the album. You've been on Ear Nutrition a couple of times now and I know we've talked about it a little, but how are you feeling about the album at the moment? COVID being the giant spanner it is.
I have a whole load of mixed feelings truth be told. Firstly I'm really excited to finally be releasing the album as it's been three years in the works and me and Matt Heap have worked so hard on making these songs sound good and I'm so, so proud of the finished product. In fact, I remember the first time I heard the masters and I just cried because I was so overwhelmed.
Secondly, I am feeling a little tenuous about releasing the album essentially during the apocalypse purely for the fact that I'm not releasing how I initially envisioned. I had a plan to release a whole bunch of cinematic music videos to accompany the singles that would have told a story of the couple on the cover and the different stages of their relationship. These are something that I am still planning on doing later down the line.
But more than anything, I'm nervous about how it will be received and truly hope people enjoy listening to it as much as I did writing and recording it.
You're clearly very proud of your work and it's refreshing, to say the least. Regarding the release plan, that's a real shame my friend but at least you've been able to get the album out to the people amidst all this. How did you decide on November? Was it more a necessity than it had to be this year or did you consider placing it elsewhere?
And just quickly on the forthcoming videos, do you have all the visual narratives ready and paired to the respective songs or are you still working on them?
It was sort of a tactical decision. I made a promise to myself and my fanbase that the album was gonna come out this year, more so because it's been so long since I've worked on it and I wanted to get started on the next chapter of Passionflower as I'm coming up to playing some of these songs for five years now. I wanted people to truly experience them as they were meant to be. I also feel the album has an autumn/winter vibe so releasing it at the back end of the year felt like the right thing to do.
With the videos there has been a synopsis written for the story for a long time with the songs very much carefully considered, in fact the artwork for the singles were created in with the narrative in mind.
Is there anything you'd do differently now you are looking back on 'To Bloom Is To Grow'? Would the person you are now change the album at all?
Equally, is there an aspect of it that you are particularly proud of that may not be so obvious to listeners?
I think in hindsight I would have made it a bit longer as there are a few songs I've written since recording it that would fit in thematically. I think the way I view the album now is somewhat different now from when I was writing it because at that point in time I was really at my lowest. It's part of the reason why I decided to name the album 'To Bloom Is To Grow' because I feel like I have grown so much as a person and as an artist since then and not only that but my perspective on the songs has also changed.
One thing that I'll forever be proud of is the process of how the album was made. Apart from drums, I played everything and I think it really showcases my musicianship and what I can do musically which I think will surprise a lot of people who just know me as the "acoustic opener guy".
Do you feel hindsight is why you've chosen to market the record as the "… year of growth" in a similar way to how you chose 'bloom'? I was going to ask you that later but now is as good a time as any. Talk to me about the year of growth.
The "acoustic opener guy" as you say, is definitely an unnecessary limiter that gets passed around a lot, isn't it?
The year of growth is an umbrella term with loads of meanings. It's about growing as a person and growing past my pain and trauma.
It's about growing my fanbase as this has been the biggest year for Passionflower in terms of the shows I've been able to play and my exposure within the scene. But ultimately, it's up to the listeners to decide what it means to them and what they take away from it.
Yeah, I'm kinda over the stigma of being the "acoustic guy" more so because I feel that people deeply underestimate my ability. Not only that but I find that I struggle to get onto some shows and that when I was trying to shop the album to labels they weren't interested purely because Passionflower isn't a full band which is frustrating.
Well, hopefully, given the awareness and the full-band format live, you'll more of what you deserve, adding more to the multi-faceted year of growth.
Are there any songs from the album you want to elude towards in any way? Anything you've kept hidden for a reason?
On a similar note, you're pretty prolific. How many demos do you currently have tucked away? Anything you want to talk about?
So one there's one song on the album called 'If Today Is For Living Then Why Am I Dying' that I'm glad will finally see the light of day because I first wrote it a decade ago and it's probably one of the first songs I really wrote for myself to kind of understand what I was going on with my mental health. It sort of has this duality about it where it talks about mental health from the perspective of the person dealing with it and also someone who's on the outside looking in.
I think listening to it will help people who don't live with those issues understand them if even just a little bit.
Oh, man. So many. Some would say too many. If I had to guess nearly 250. I don't really socialise too much so I spend most of my time just writing and writing.
I already have release number two lined up and I can't wait to get back in the studio to record it.
I can see that from both sides personally and I honestly think songs like that are paramount in this age that we live in, especially within Emo and Post-Hardcore. I'm absolutely sure it will help.
That's incredible! Is there anything you want to tease regarding album two?
If anything, I hope this will help in the battle to de-stigmatise mental health.
So album deux is gonna be a bit heavier, a bit sadder and a lot more diverse in the soundscape I've created. I've also got a lot better at guitar since album one so expect more riffs.
I sincerely hope it does and I don't think I will be complaining about anything more riff-heavy.
So, if you were to put it into a handful of sentences, how do you see the contemporary music scene from your perspective? The good, the bad the ugly. I'll ask you in more depth in the next question.
I think we're in need of a shakeup, in fact, it's long overdue. People are afraid of change and if it's different or not from the default, meaning they are then less inclined to give it a chance. There are too many of the old guards and gatekeepers that are holding us back from making the scene fresh and I think that comes from a complete lack of representation of women, the LGBTQ+ and POC communities.
I feel like these voices and faces need to be elevated without being treated like a trend or a commodity. These people paved the way for Rock music. They have so much to say and it's always insightful and introspective and I think now is the time for them to truly be embraced and integrated by the Alternative scene.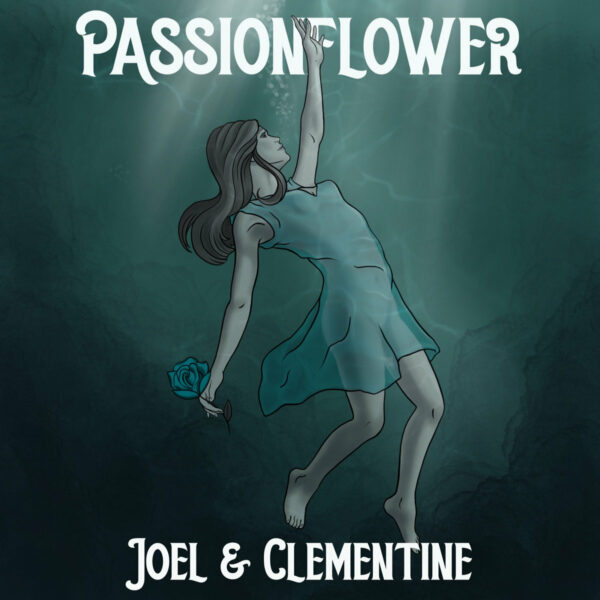 I'm not going to cheapen your worlds in return to that as you've hit the nail directly on its poignant head. It's not just up to those minority communities to make this change and I think everyone needs to hear that.
Now, in more depth, how has your experience been within the scene? I know you've talked publicly about being a person of colour in a largely white-dominated scene before and being assumed to be white because of the music you play. Have you seen any discernible change within the UK scene or is that something you would say is more synonymous with scenes overseas?
I would say mostly positive, however, there are a few dark marks.
A lot of people have questioned my presence at shows or said that I was trying to be white and that I have a white voice which is fucking ridiculous because if I'm black then so is my voice and that has made me feel unwelcome in this space which I hold so dear. I feel like the UK is so far behind the US when it comes to embracing POC within the scene and this is evident by the lesser amount of breakout acts within this scene.
Those of which I can count on my hands are – Loathe, Nova Twins, Bob Vylan, Triple Sundae and Big Joanie. Whilst the list of US bands that are POC is now virtually endless, it's a delicate balance between being seen and heard and being essentially the flavour of the week. I feel like there are still people that want us to prove how "Punk" we are without knowing that POC were the ones that invented the genre which is honestly so stupid.
That's just downright insulting and I'm sorry that's happened to you. White privilege pervades everything and sadly so in the Punk and Alternative scene. Privilege should be questioned and used for good.
That said, I would agree that we are behind but also that the acts are there. I suppose it becomes a question of "tokenism" too which is a nuanced wrong akin to the "questioning" you mention.
Both in and outside of the UK, do you have any inclusive favourites? I've found myself a bit obsessed with Shiiva and Buggin from the US recently, who are both more on the Hardcore spectrum. I also saw Triple Sundae's first show back a few weeks back and it was great fun.
Oh yeah, there's loads but the ones I listen to the most are: Proper, Pull The Curtain, Pinkshift, Magnolia Park, Nightlife, Catbamboo, Upon Your Dead Body, Action/Adventure, Meet Me @ The Altar and I'm The Mourning.
All of these bands are doing some exciting things and are making waves in the scene at the moment.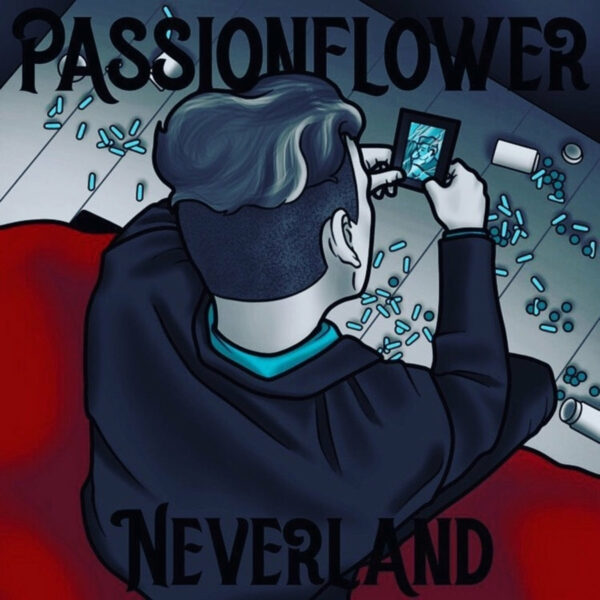 I haven't heard of a few of those, I'll make sure to have a listen.
Right, now it's time to get silly, but I still want you to REALLY think about this.
If you could put together two bands comprised of characters from The Simpsons, both main and background, who would you choose, what music would you play and what would the debut full-length be titled?
Ok, so:
On lead guitar we have Otto.
On rhythm guitar we have Snake.
On bass we have Milhouse.
On drums, we have Hans Moleman.
We'd be called Squishee and we'd be a Shoegaze band. The album would be called 'Finally I Daydream In Colour'.
Band two would be:
Dr Hibbert on bass.
Carl Carlson is on drums.
Lenny Leonard on guitar.
Dr Nick Rivera on trumpet.
Lisa Simpson on saxophone.
Reverend Lovejoy on trombone.
Maude Flanders on keys.
We'd be a '90s style Ska-Punk band called Armitage Skanks and the album would be called 'Dental plan'.
This is what the music scene needs.
Ok, now Futurama. Same question. Go.
Ok, so, band one:
Slurms McKenzie on lead guitar.
Zoidberg on bass.
Hermies Conrad on drums.
Scruffy on the turntables.
We're a Nu-Metal band called Lower Horn and the album is called 'Welcome To The World Of Tomorrow.'
Ok then we got:
Fry on guitar.
Barbados slim on bass.
Leela on keys.
Morbo on drums.
And we're a Funk-Rock band called Citizen Snips, the album is called 'By The Vicious Hand Of Agnoo'
I'm suddenly very glad I asked you these. Thanks for your time my friend. 
Is there anything else pertaining to Passionflower you'd like to say before we end this insightful set?
Yeah, I just want to take the time to thank everyone who's come along with me on this journey so far and the friends I've made along the way. Without your love, support and encouragement I would have given up on this dream years ago.
Thank you to anyone who's taken the time to listen to my music or wanted to talk to me about it, it makes me feel so validated and seen. I put a lot of myself into my work so it honestly means the world to me.
Well, that was Passionflower: A Year Of Growth. To Bloom Is To Grow releases on Friday 05/11/21 and can be pre-saved and pre-ordered below. Take care of your selves.