Part Time Killer – Lahti, Finland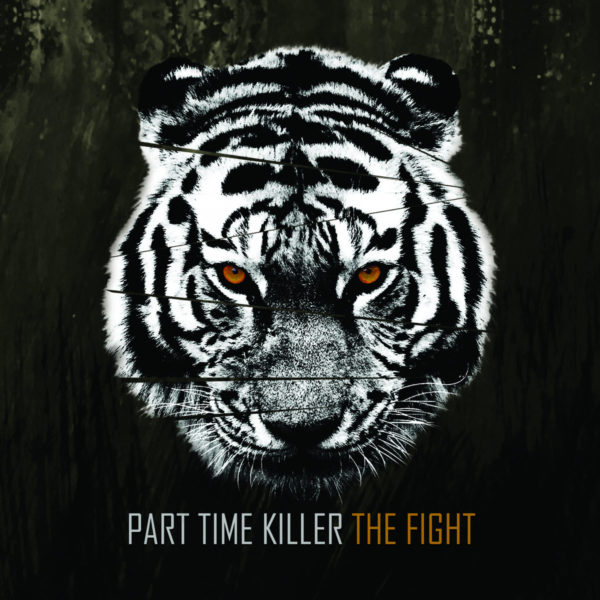 If there's one thing you can depend on in these uncertain times, its European and by extension, Scandanavian Punk-Rock. Part Time Killer and The Fight are relevant to this. The Finnish four-piece have returned after nine-years of studio-silence to further propagate their and indeed our love of the fast, melodic '90s Punk-Rock stylistic and all it has developed, influenced and fostered.
The band openly across their online presence attribute their existence to household names such as No Fun At All and Bad Religion. That sentence doesn't require any further discussion. What does, however briefly, is the band's 2011 twelve-songs in twenty-six minutes release entitled People. Religion. Death. Find it – Here.
However, now it is 2020 and Part Time Killer have returned to The Fight.
'System Is Using You' was a forerunning single. Bad Religion adoring rhythms tributing to the band's best work are led forth on a melodic lead-line reminiscent of the likes of Good Riddance, while a lead-vocal style echoes Jim Lindberg of Pennywise. It's safe to say that fans of such seminal output are in unquestionably good hands. Find it in EN's Skate Punk playlist – Here.
'Giving Up!' is the determined positive-Punk anthem. The track is introduced via teasing, vintage and mid-tempo Pop-Punk inclinations before giving way to fast, tenacious Skate Punk. The direct nature of the band is juxtaposed by this penchant for melodic Pop-Punk-esque sensibilities and gives track two a welcome change in dynamic. That said, between 1:42-1:53 marks a notable yet short and satisfying bridge of No Fun At All-esque abrasion. The Fight is shameless in its tried and tested tributary formula. 'Lake Of Fire' tenaciously runs circles around your ear-canal via further upbeat melodic stylistics that boast some cleverly and minorly contrasting anthemic strings between 1:09-1:18.
'Revenge' opens with a sample from the voice of reason that is Greta Thunberg. 'Revenge' marks the marginally harder and anthemic sound gaining hegemony. Skate Punk's love affair with jagged Thrash-riffage comes to the forefront, hybridised with NFAA-influenced melodic Skate Punk. Part Time Killer also infringe onto Melodic Hardcore territory on this album highlight. – 'Mother Earth, with have its revenge'.
The 2:05 of 'Welfare State' takes a dismal view of shit-ciety with more cutting-to-melodic juxtaposition. 'Insane and Free' takes a dark mid-paced look at the ever-spiralling mental health black hole contemporary life is hurtling towards. One strength of Part Time Killer is how they subtly hybridise modern Skate Punk with their appreciation for the ubiquitous melodic Punk sing-a-long. See 'Notes To Myself' and 'Let's Start This Show'.
I shall let you ponder unto what 'Suffer & No Control' is about.
After such an upbeat approachability, Part Time Killer return to societal critique and chant a simple, crucial and unambiguously emphatic message that isn't you what you'd think it to be in 'Fuck The World'. Moving on. Have you ever been accused of being accident-prone? Well, then 'Danger To Myself' might prove to be a humourous reprieve of cathartic Punk perfectly suited to you.
'First World Problems' teases you with a reasonable detour. For all of twenty-four seconds that is. Part Time Killer soon resume their in-release normality. The band lean-on cutting Melodic Hardcore again before favouring their further-melodic Skate Punk between jagged, low-ridden refrains. This dichotomy-sound only but aids the band's tirade against such a ridiculous aspect of modern life and, crucially, marks the track as all the more intrinsically relevant to the current global crisis.
The Fight seamlessly champions a sound that is tried, tested and apparently invincible.