One Million Motors – Newcastle, England, United Kingdom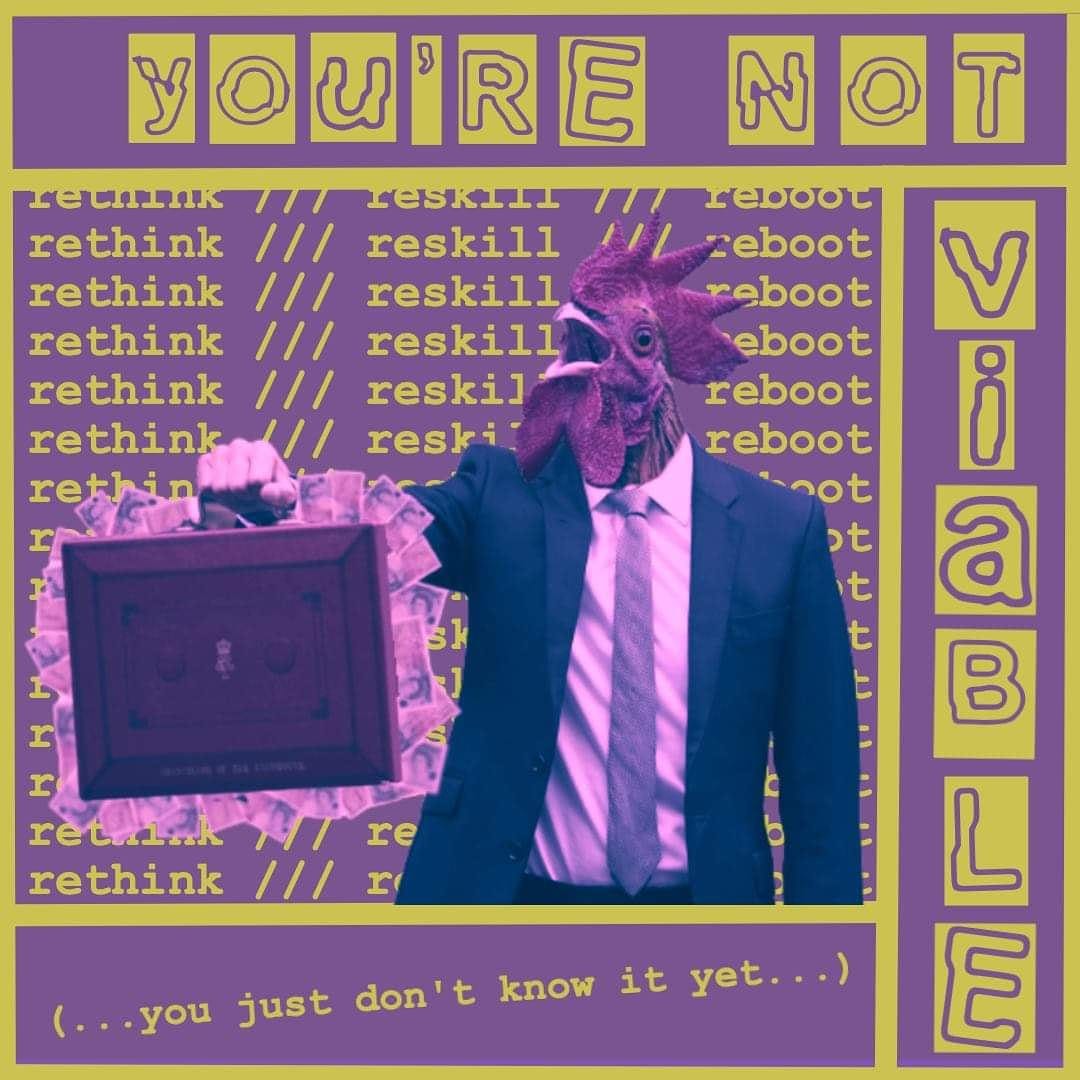 Sonic and personnel alternation. That's the game I'm told. One Million Motors and 'You're Not Viable (You Just Don't Know It Yet)' are very much part of these shifting sands of sound. Their locale is Newcastle but their compositional journey is a varied one. The band self-moniker as "Alt-Punk" and the truth is strong with this one, even after arriving at where they are now. The indomitable, lasting legacy of Pop-Punk is an omnipresent conditioning on the OMM sound but it's not the be-all. A contemporary and lighter Indie-Punk comprises much of the band's earlier work but as they have progressed forward, it has become less apparent. Their harder Punk streak arrives from time to time, as does a rhythmic, angular, mature yet brash Alternative Rock which, combined with the former, goes some way to explain where they are now. For the most part anyway.
The band's most recent blast fully entrenched the path they are carving. 'Poisoned Lungs' was a harmonic, heavily driven Hot Water Music/Ship Thieves Post-Hardcore-tinged Punk-Rock rager with a keen socio-political edge. The world has gotten to OMM and they are using their disdain. The new single then, shall we? One Million Motors and 'You're Not Viable (You Just Don't Know It Yet)' is a go-go.
Do you remember when huge swathes of the population were told they weren't viable for the economy? Punkridge farm remembers. As a brief digression and on the adjacent periphery of this, the hospitality industry (that I work in) were also told the same and the anger was real. And so, the sardonic rage of One Million Motors and 'You're Not Viable (You Just Don't Know It Yet)' enters. Again, quickly and with great conviction.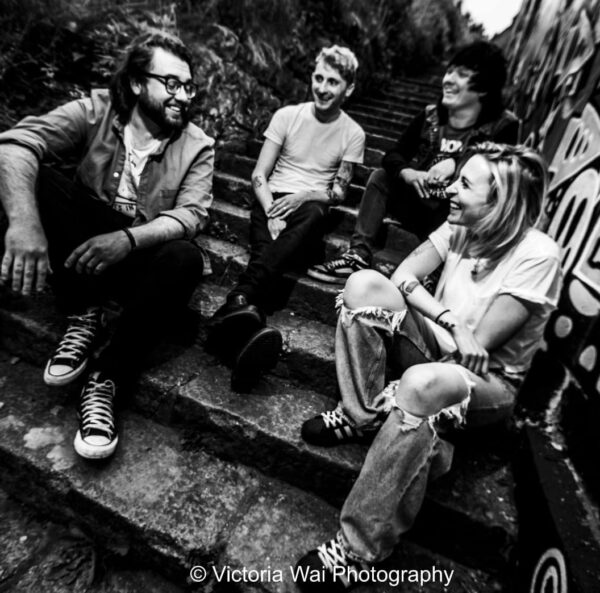 'There's a rage behind this single. A harder take on our previous sound; we've developed some edges, we're playing faster and we're singing about things that matter'. The band introduced their nuanced previous single as thus and with the new effort, they hurtle forward and develop it further. The brooding, warped and melodic drive of the former targets its aggro over a mid-tempo but determined display. The band's looming Post-Hardcore layering and intentionally reserved anger build progressively as the indisputably damaging rhetoric is discussed, lambasted and spun 180 degrees.
'modern lives a problem // it's already bleak
a generation lost // to the working week'
Though the band's anger was always going to explode, the manner in which it does is both unexpected and captivating. The floor-dwelling, tight and abrasively pummeling rhythm section, after keeping itself in check, unexpectedly infuses its cathartic existence with a Skate Punk drumbeat slap to the face. The band's 'developed edges', permeating and expertly placed melodic leads maintain the gloom while the hoarse vocals sardonically reverse the stupidity. However, this time it is reconditioned into a truth. OMM catapult the words back at the jabbering, ill-informed and incredulity-mired gapping noise hole from which such cranial-necrosis inducing rhetoric came from.
'You're Not Viable (You Just Don't Know It Yet)' is a combustive battle cry from a band not to ignore. But what do I know eh? I'm not viable or skilled either.
You can find all things One Million Motors and 'You're Not Viable (You Just Don't Know It Yet)' below.
'you're not viable // you just don't know it yet'