No Lights – San Francisco, California, USA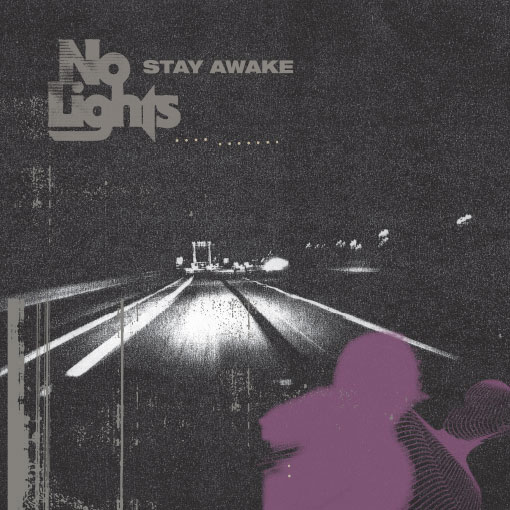 The words – No Lights – Stay Awake/June Bug recently appeared in my cavernous inbox. The four-piece hail from San Francisco, Calfornia and through a concoction of Post-Punk, Alternative Rock, Post-Hardcore and emotive gloom, might just be the band you are looking for.
The band's 2018 debut Cassette even extends this list of genre comparisons as far as applicability to '90s Grunge. That said, this is the case insofar as simple applicability rather than a full-fledged and precarious "THIS IS GRUNGE" statement. For the band's debut sound is a true example of the amalgamative legacy of Punk-Rock onward to the late '90s. I thoroughly recommend you give the debut your time. Find it – Here.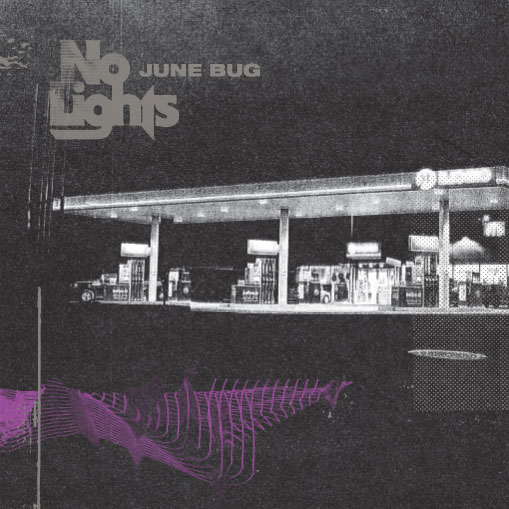 And so, it begins with the eponymous title of record number #1. 'Stay Awake' maintains the Alternative Rock weight in the intro ahead of playful yet also sardonically toned Post-Punk as cheerful as it isn't. You are effectively broken in via nothing overly new admittedly but rather something familiar. That said, the onset and aforementioned cumbersome thud of Alterative Rock is both heavier and in noticeable contrast.
By the time the record is a few days old, the overtly heavy Post-Hardcore leaning 'Abrasion' will likely be a fan favourite. The band doesn't stray too far from their comfort zone but in 'Abrasion' they out-do themselves. 'Nowhere To Run' in further contrast follows on with choppy drumming and melodies returning to No Lights-brand Post-Punk. Hüsker Dü, Fire In The Radio and Ignorance Is Bliss-era Face To Face are all words that come to mind as the band continue to envelop you in gloom yet allow comparative light to sneak through in the form of Post-Punk guitar-noodling.
'Worms-Eye View' on the other hand, offers a reprieve from it all and closes the Stay Awake 7″ with a down-trodden slow-ebb.
The second of the eponymous numbers, 'Junebug', channels '90's Alt. Rock after teasing heavy-set Post-Hardcore. It is at this point in the release(s) that I feel the temptation to perhaps compare the band to DC Punk/Post-Hardcore seminals, Dag Nasty. Again, akin to the Grunge comment, it is only slight but particularly so in the upbeat melodies and lead-guitar tone. I could be simply making this up or it could be that the band has been doing their homework. Either way, 'Wasteland' is a release highlight.
With 'Wasteland' standing as strong as it does via very welcome tempo-driven Punk-sound. The band's cover of 'Metal' by Gary Numan has a lot of work to do. Although more Post-Punk via Alternative Rock than true to original form, No Lights' cover of 'Metal' twists the dated track into something new. The band does this via a little of the heaviness and repurposed aggression that Post-Hardcore would eventually bring to Punk. Initially, compared to what else is on offer, 'Metal' falls a little flatter, however. That is until the 1:50 mark where all that is good about the No Lights' version begins to come to satisfying and riff-heavy fruition.
The melodic Alternative Rock that seems to comprise the other larger facet of the No Lights ensemble next to the omnipresent Post-Punk is what the band choose to close with. The only real way to describe 'Of Knives' is soaring. The band's guitars are tuned to flight and the track effortless captures melodic Alt. Rock in manner key to its and indeed their strengths.
And there we have it. No Lights – Stay Awake/June Bug, out now on double 7″ white vinyl and digitally. Find it below!