My Latest Failure – Middlesex, England, United Kingdom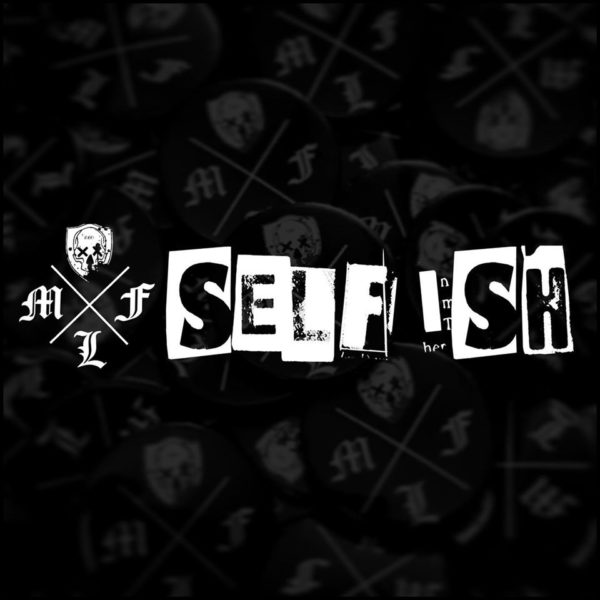 Watching a band as they iron out the kinks and is an intrinsic part of the underground music scene. My Latest Failure and 'Selfish' are a specific waypoint within this ubiquitous and timeless process. Hailing from Middlesex, the band cite a plethora of Punk, Hardcore, Metal and Alternative influences from one seminal side of a coin to another.
The contemporary scene is dominated by increased technical ability. However, there are corners populated by those that don't toe the party line. Now, there is nothing wrong with such, for it's an incredible facet of the scene and an indisputably captivating time to listen. This is especially the case with grass-roots Punk-Rock but similarly, there are those who forsake it in favour of the less explorative, vintage grit that started it all. Again, enter My Latest Failure and 'Selfish'.
I've been watching the band keenly for some time as they move through the aforementioned process. The band's sound up until now has openly laid itself bare over a Hardcore-edged, Metal-aware, classic Punk amalgamation singing of the personal day-to-day. My Latest Failure are very much raw to the point of being vintage. They aren't a band for those expecting crushingly-technical riffs and spasmodic time-changes so there is your pre-warning. The band's back-to-basics straight-forward Hardcore Punk approach is very much their main selling point and 'Selfish' builds upon such.
The primary focus of the band's Hardcore foundation is definitively based on the seminal, metallic East Coast US variant. My Latest Failure rely on impactful vocal sentiment powered by metallic rhythms, stripped breakdowns and melodic bridges to compartmentalise this main focus. 'Selfish' is intentionally more lyrically limited than their other work and exists only to make its point and then promptly leave. The track is resoundingly designed around a blunt approach and although achieves this, would benefit further cultivation of its rhythm section during production to reach its full potential.
'Selfish' is a refinement of what the band have initially set out to do. My Latest Failure are founded on Punk's inherent abrasion but in a charming tributary manner to a simpler time. Vocally, the band are at their best when shying away from a cleaner melodic approach. My Latest Failure then substantiates and contrasts this with eerie, melodic leads and a determined rhythm section that drives on but then abruptly stops ahead of the wanted finale. The three-pieces' infectious simplicity works naturally unto themselves but with that in mind, could arguably use a gradual run of progressive infusion. That said, the three-piece are pushing an intentionally back-to-basics sound and if that's what you seek, then 'Selfish' might well be for you.
My Latest Failure are working out their kinks mid-motion as they drive towards an as of yet undetermined goal. I wonder where it will lead.