Movin In Stereo – Gothenburg, Sweden.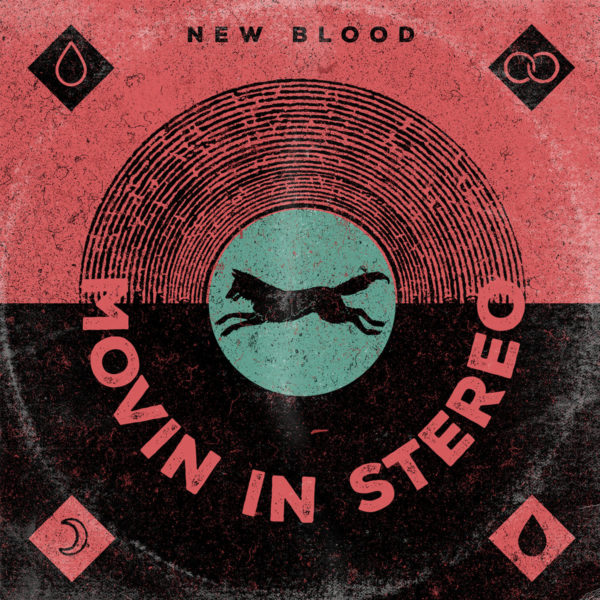 Wiretap Records are another growing Punk music label worth taking note of. This is especially relevant to the words – Movin In Stereo and New Blood. Why? well, isn't it obvious? The Gothenburg, Sweden based band are among many now calling the label home, one that includes the likes of the Burnt Tapes, Harker, American Television and more. Don't fret, all relevant links will follow soon enough.
The band, although based in Sweden, now boasts members of not only their chose home but also founding members from New Zealand and another from Scotland. That may seem like throwaway information, but if there is any indisputable proof that music brings people together, it's that. The band's crunching Punk, Indie and Alt. Rock hybrid is but two years old with New Blood being their latest and perhaps greatest, shall we?
To name drop in such a way as to suggest what the band create sonically yields the likes of The Menzingers, Spanish Love Songs, Burnt Tapes and latter-day Hot Water Music to name a few. The band's everyday life-Punk-Rock, with an emphasis on the "rock" is very much that, a collection of cathartic life songs. 'Life On Standby' has its own story but its sentiment could be pulled from earth-knows how contemporary craniums.
The band's bite is born from Punk music, as is their heartful honest approach but their playful aesthetic and light layered guitars scream Indie over a foundation of solid Alternative Rock. 'Hollow Sounds' is the prime example of how the band appeal across these Rock music barriers. The efforts of drummer Ola are a notable highlight of this second track. 'Hollow Sounds' is in a perpetual state of build-ups, constantly recycling the energy without really at all quickening the pace as you'd normally expect such a stylised track to do. Normally, I'd remark negatively on such but with Ola leading the way, the rest of the band fall in naturally.
Speaking of energy, on a release only spanning six tracks, any band risk too much repetition. 'Flicker In Flame' is encumbered by playful Indie-Rock layers and teases more of the same we've seen already. However, after but a brief and quiet refrain, the band's blatant Punk-rooted energy bursts from its confines. Along with its guest vocals from one Chazz Valentine, 'Flick In Flame' flows back into a pattern of Pop-laden Indie-Rock laced with these bursts of Punk tempo.
'Strike Together' takes a greater leap into this contrastingly Punk-led sound and really outdoes itself in the stand-out verses with Rosie McClune's vintage Punk-bass rumble standing tall. New Blood and Movin In Stereo by extension are crafting sing-a-long Punk songs and 'Strike Together' is one of their best. Movin In Stereo are rife with youthfully exuberant sensibilities and it is no more obvious than in the manner in which Scott James' vocals merge with the soaring melodic guitars and heartful backing vocals. The "dirty" word of "pop" is always kept in check though, for James' vocals themselves are subtly and hoarse in a manner befitting contemporary gruff, heart-on-sleeve Punk. See 'Wake Up'.
'House On Fire' closes with a welcome, albeit slight, sombrely-toned punch to contrast the expected upbeat chorus. It may not seem like much of note, but this slightly moodier tone adds some welcome variety to the melodic penchant of Movin In Stereo.
And that's all I have to say about that. Except this – I'd say it's their greatest, but in the end, what do I know?
New Blood is out now digitally and physically via Wiretap Records.
Updates:
Music:
Wiretap Records: