Lay It On The Line – London, England, United Kingdom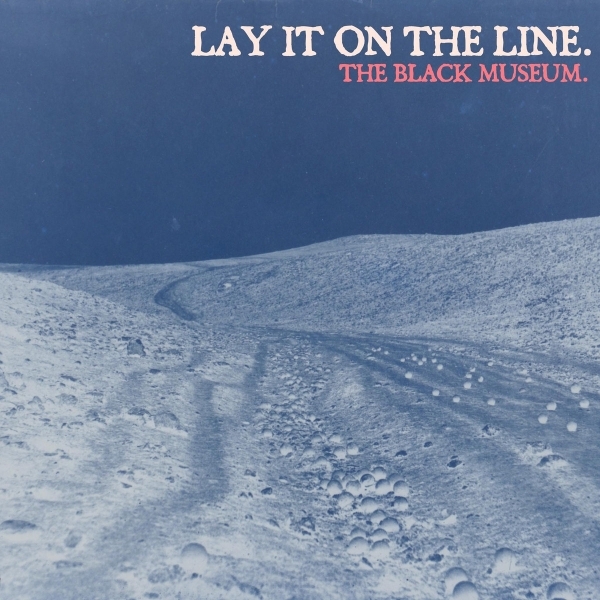 Welcome back to another edition of Musically Fresh Legacy, where choice cuts from EN's parent site are revitalised and republished on Ear Nutrition to pay homage our roots and the music that was featured.
With Lay It On The Line now working on the follow-up to what will soon obliterate your ear-drums, it seems only fitting to re-visit it.
Matt.
Musically Fresh Legacy #4 – Originally Published on Musically Fresh: 04/07/17.
London label Disconnect Disconnect Records have recently signed a band of considerable note and collected standing. This band is Lay It On The Line and they have just released their debut full-length, The Black Museum in grim description of the contemporary society we inhabit and then some.
The band includes members of seminal Skate Punks Phinius Gage, River Jumpers, northern Punks In Evil Hour and riff-lords Hang The Bastard so even before you engage in this union, you feel the anticipation. The band have a solid career to their rear but it is this new line-up that seemingly hits the hardest, but why? Well, let me answer that with song.
The above decides not to waste a moment, as fast and Melodic Hardcore tinged Skate Punk bursts from its strict confines in a classic guitar line and light rumble via the genealogy passed from Phinius Gage. The sharing of vocal duties between the hoarse notes of Alice Hour and blunt English accent of Mike Scott couldn't be any more effective.
If I was to write a track by track review of this album, we would all be here for the foreseeable future so I will try to avoid it. If 'Level Up' twisted Skate Punk to its needs then the following track, 'A Serious House On Serious Earth', takes us through a slow thud of metallic edged guitar work in a more Hardcore fashion but not without what at this stage seems like signature string-work.
'Aim High' was seen as a teaser before release. The track ploughs through the fields of rage as we again see another side to Lay It On The Line as they cross contemporary Hardcore with its break-neck forebears.
You are almost at the half-way line and you have found yourself immersed in a Punk-Rock album that track by track and often bar by bar with each song alternates and changes stylistic. The band do this in such a way that it reminds you of Refused both pre, during and post The Shape Of Punk To Come.
Lay It On The Line continuously alternate at a risk of destroying their own flow and cohesion, which in heavier veins of Punk music can wholly unbalance an album.
However, at this half way stage they are on the way to avoiding such sonic calamity with the idiosyncrasy holding well. There's a compliment in there somewhere so if in doubt, here's an obvious one, '120 Days' marks a haunting album highlight.
The all important eponymous blast of a Punk and Hardcore album is often the selling point. With this one however, further haunting instrumentals are accompanied by a sound-bite/Spoken Word extract that says nothing but truth as it negates the gloss of the modern world and its distractions.* This is all followed by short and sharp Melodic Hardcore with a point to make – 'Hell isn't a place, you can't descent to its warm embrace, it's an idle life, the simple truths of the present we have lost'.
'The Black Museum' is as visceral and destructive as it is melodic and driven. It's an album that tackles its demons from within as much as does externally which brings us to another point, in that the album is a pure product of its national and global surroundings.
'Force Fed' and 'Oreo Speed Wagon' compliment each other with the Metallic Hardcore of the former and the Post-Hardcore rumble of the latter as even at this late stage, the record refuses to settle.
'Positive Views' (Rotting Out cover) can be said to be multi-faceted in interpretation through either literal meaning or a dry-British sarcasm. Musically the track actually stands as one of the best with hints of vintage Rise Against albeit with a darker tone.
But how does this album end? How does such a sonically abrasive chop and change of aggressive Punk stylistics end? In '1917' apparently, where a chilling tale and commentary is joined by one last blast trying its utmost to blend an entire album into one track and one final cathartic release.
* This extract is from 'The Valley of the Shadow' by Robert DeGrimston.
Updates:
Music:
Disconnect Disconnect Records: