Melisandre's Beaver – Dover, Kent, United Kingdom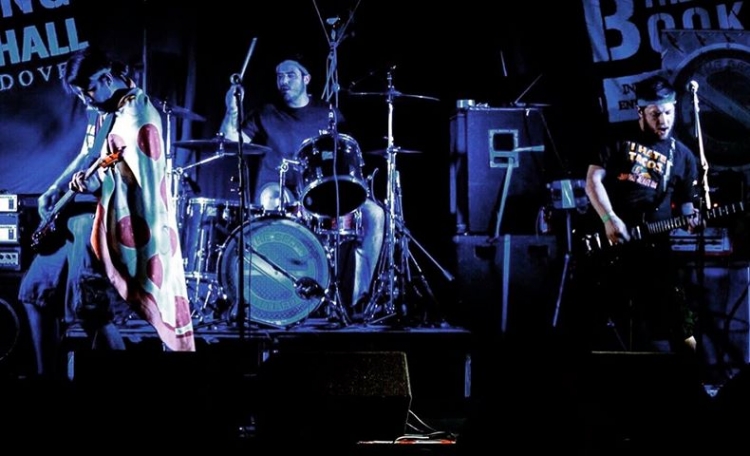 How to introduce the Dover sound-making known as unit Melisandre's Beaver and then the 'Brother' single/video + B-Side? That is the question. The group are comprised of three individuals who make music in a cohesive and symbiotic manner. Said manner can be also labelled as a "band". Said "band" aren't one (at least majoritively) for seriousness and take one of the many Punk-Rock avenues now open to those prone to such a medium. An avenue that can only really be adequately articulated with the word "fun".
To date the band have their 2017 EP No Offence Mean, Plenty Taken and their 2018 full-length If Only We Were Serious to their name both with protruding amounts of (un)seriousness. Said attribute is supplemented with Punk-Rock music itself sampling Rock n' Roll abandon and a healthy appreciation for the classics of the genre, alongside the notorious sound of 90's Skate and Pop-Punk.
Much like the character referenced in their name, Melisandre's Beaver's seductive sounds know no bounds and with that, we have 2019 and a lucky pre-release look EN had at their new hulking-video. One that will prompt you to have more than a little wrestle at the ho-gan-down, sorry, ho-down. *Insert overtly masculine YEE-HAWWW here*.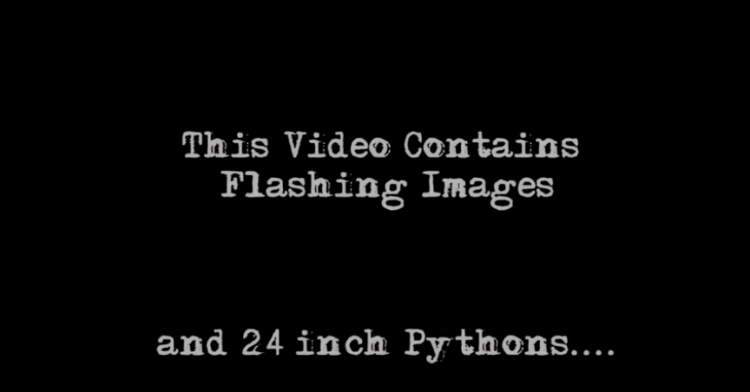 'Brother' begins its audio-visual entertainment with the cautionary words just above this word-line before the Punk-Rock ho-down begins. Thankfully absolutely no-where near any line-dancing or ill-fitting garments. Melisandre's Beaver maintain their melodic-quirks over fast, classically-toned Punk-Rock excellently showing a harder side to the band I have to say I prefer. The stripped-down and classic Skate Punk chord progression and limited but proportionally correct amount of melody from the same era is more than enough for those obsessed with such. The band's Rock n' Roll swagger is maintained throughout and the rough-to-melodic vocal interplay does nothing but assists such while the frantic drumming is in a vice-like linch-pin tightly locked down for a whole 2:34.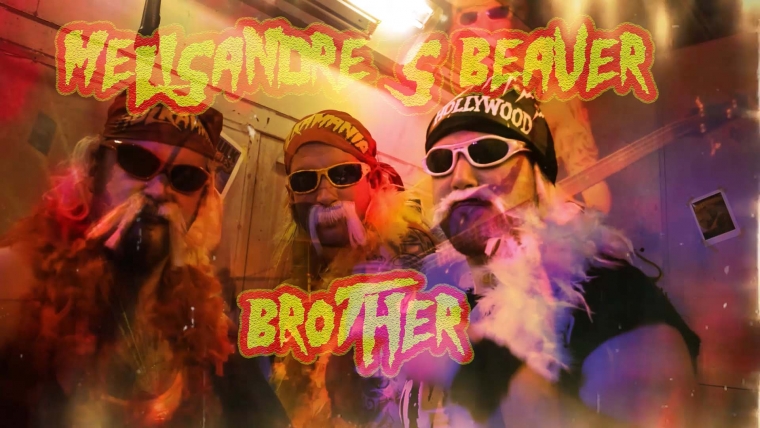 And if that's not enough sonically (before you've seen the treat that is the video) Melisandre's Beaver will be re-releasing a crisp re-hashed and re-recorded version of 'Never Be That Cool' from their 2018 debut EP. 'Never Be That Cool' contrasts the 'Brother' beneficially so those who may have not really known the band until now will see them not to be a one-move Hulk-ony.
Melisandre's Beaver – Brother, 28/09/19 is the day! Find the band below: