Maybe Later – South Bay, California, USA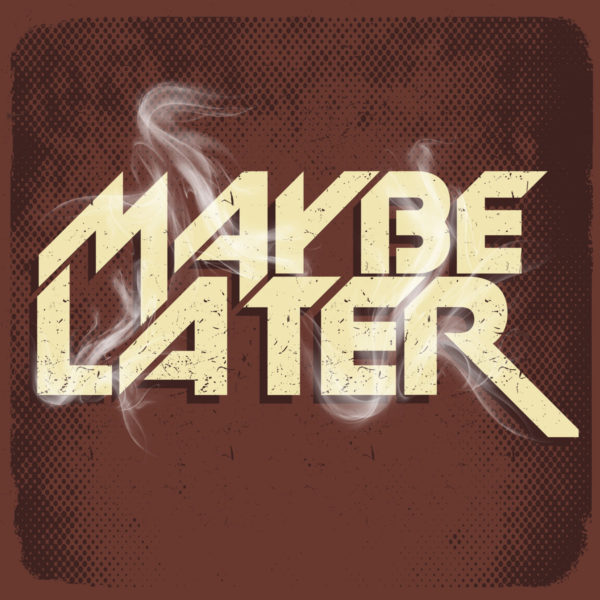 "Maybe Later – The Debut EP". Another fast Punk band from California set to soon release their debut EP. Maybe Later, eh? Wrong! We are doing this now. At this stage in '90s Skate Punk evolution, there is an abundance of such bands. And yes, because of this, you could indeed be forgiven for passing over yet another. You "could" be forgiven. But not by me.
The EP was recorded and mixed at the band's own Heavy Harbor Studios and mastered by the name that is Jason Livermore at The Blasting Room. Prior to this, the band gained some notoriety with their cover of the NOFX classic 'Shower Days', in which they enlisted one Stacey Dee from Bad Cop / Bad Cop. More on that later!
But yes, the debut. 'Moving On' opens subject to the invasive nature of Thrash and its tendency to embed itself in melodic Skate Punk. The infusion is subtle and is well-balanced to begin with but only exists via a mid-career NOFX approach that particularly shines in the guitar-lines that symbiotically also show a likeness to Hit The Switch. Speaking of the Hit The Switch, influence or likeness to the band is another highpoint in the soaring 'Moving On'. Despite an overt Skate Punk gloss, between 1:21-1:28 and intermittently throughout, the Crossover Thrash sound bursts from its confines just to get a more bonafide look-in.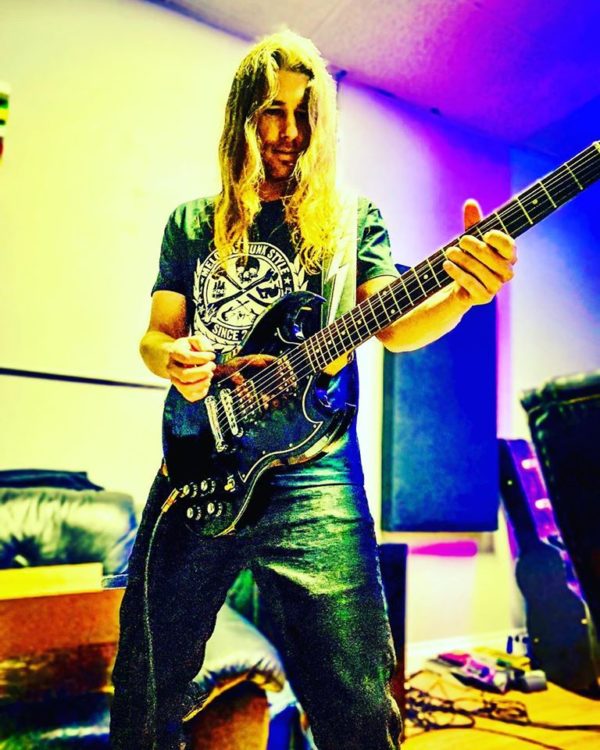 This contemporary Skate-Thrash is far more settled in 'Kill John'. The prominent NOFX-isms still permeate the track however and call-back to a time where the band weren't quite so inclined towards melody.
Maybe Later inhabit an interesting trisection. They feel the pull towards contemporary Thrash-Punk but also sit on the periphery of the late-90s, early 2000's techy-shreds of Cigar, Adhesive and Belvedere. Finally, they face the choppy melodies of the band I've mentioned a million times already and their own ilk.
'Our Friends' is the forerunning single of this debut EP. The track concerns the band's experience in losing friends and loved ones cathartically expressed in both lament and tribute to these lost. Musically, Maybe Later balance the three-pronged temptation of the aforementioned crossroads to a progressively better and fitting degree.
The band's Thrash that existed off the back of soaring melodies in 'Moving On' returns in 'Dating Site'. However, this time, it propagates it just that little bit more. 'Dating Site', in many ways, is what 'Moving On' aspired to be. To say that there was anything necessarily negative to critique in the former would be majoritively unfair. That said, ultimately, 'Dating Site' presents itself as the final and preferred form.
In short, the Thrash is thrashier and the melodies are more melodic. Alternatively and in a far more comprehensive description, suffice it to say that the tracks checks and balances are in order and have achieved a satisfying level of sentience in this interesting and societally observational track.
'Rose' glides-in like a well placed Tetris block after its notably intrinsic predecessor. Maybe Later are tried, tested and well practised as they close their debut-proper. It is in 'Rose' and the former 'Dating Site' that the four-piece are at their unambiguous best. There is absolutely nothing wrong with the first half compositionally speaking, but the latter half is far superior. Maybe Later are at their best when leaning towards the modern echelon of their three-pronged stylistic but would be fools to entirely abandon their penchant for influential and dated chords. Although 'Rose' closes the EP-proper, the aforementioned cover of 'Shower Days' is the encore.
That was my take on, Maybe Later and the Debut EP. But what do I know eh? The debut is available everywhere from the 28/05/20 from People Of Punk-Rock Records and is available to pre-order now.
Updates:
Music:
People Of Punk-Rock Records: