Majority Lost – Los Angeles, California, USA.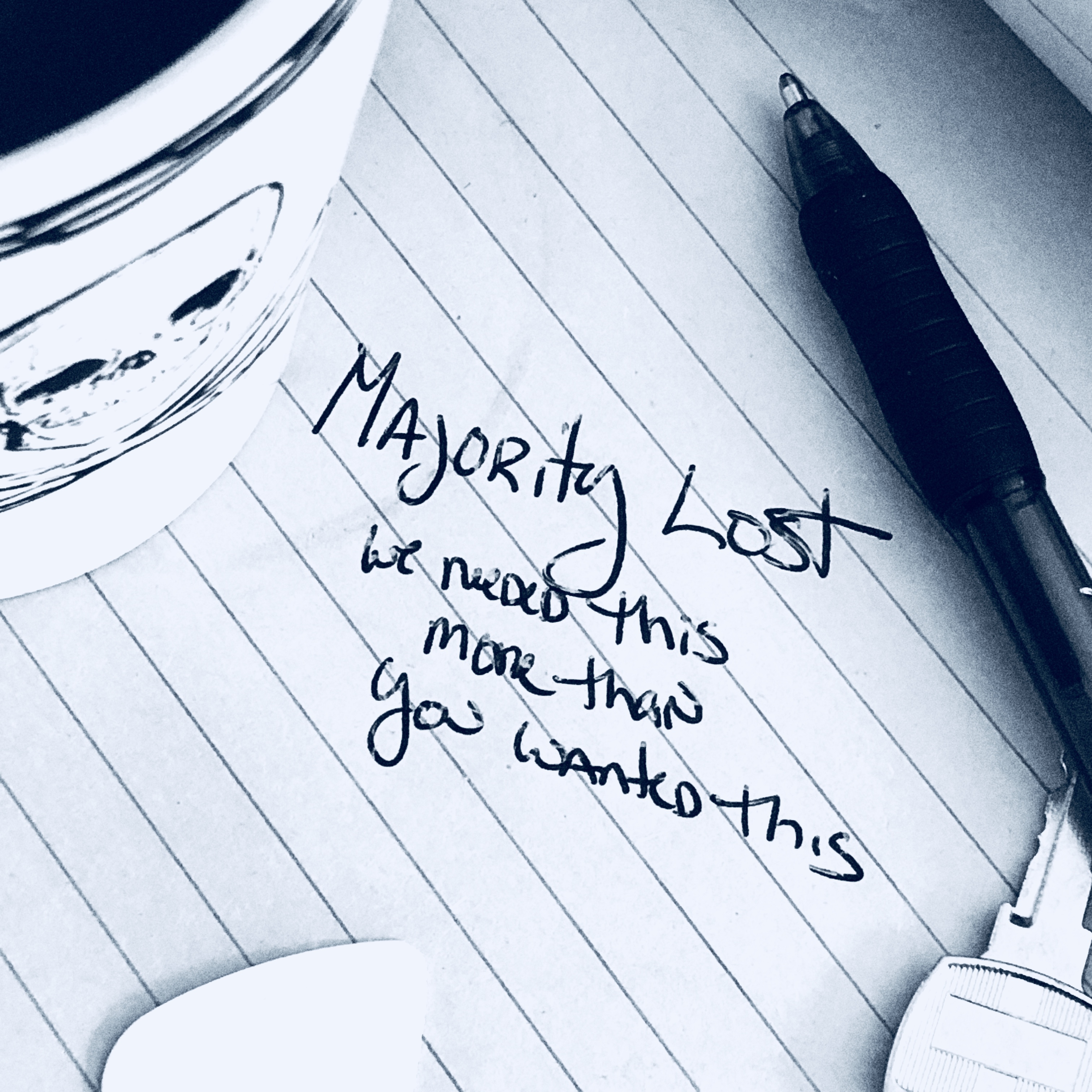 Many a Punk-Rock band are now getting back at it in the wave of these uncertain times and it's a global phenomenon that is especially true in the United States Of America. Majority Lost are very much one of these bands.
Their debut self-titled was released in 2011 with twelve tracks of fast melodic So-Cal Los Angeles Punk-Rock indicative of a scene that will always have a fire going. However, that was a different band seven years ago. Now however –'What once was a tireless machine churning out 200 BPM songs constantly touring the US and Europe is now the original line up united and matured.'
We Needed This More Than You Wanted This is a Punk release full of conviction and disaffection, two buzzwords you'd expect from such a band but only that. Their chosen delivery of such is the crucial selling point, strength and surprising difference. This second EP is both Acoustic and Folk-Punk orientated and fronted by the chillingly emotive 'Little Man' that is best heard when it is also seen.
After the contrasting emotions and excellent use of stock footage from a country in clear socio-political turmoil, the band then contrast this with an ode to their home and love of it's Punk-Rock scene in 'California Punk', a song about love that leaves you in-love with it's sentiment.
'Let Them Bleed' is tuneful, mature and approachable but harrowing at the same time. Like many bands across the world from the UK, US, Europe and beyond, Punk-Rock catharsis may provide good times, community, fellowship and record collections but above all that, the initial point for said catharsis should never be forgotten, or those who bled for progress for that matter.
'So It Goes' musically speaking is the perfect candidate for a plugged in anthemic 90's Punk song but that isn't what Majority Lost are about here. To be blunt and somewhat "unprofessional", it's another quote fest and a track so born from emotion that it will simultaneously make you both smile and have a solid think. – 'I don't believe in no regrets, it's a lie old men will tell'.

After the semi-acoustic four-track running order, Majority Lost end with a song complete to the acoustic formula.
We Needed This More Than You Wanted This is a release that you can't really say much about in the best way possible. Musically it's well executed and more than well serves it's purpose to accompany it's bleeding heart lyrics. I could comment on said lyrics but I think from the little I've said and what you've heard along the way, you are now more that aware enough to check it out for yourself.
All proceeds from the band's bandcamp sales of this release are set to go to – ACLU. More info can be found – Here.
For everything Majority Lost, enquire below: