Last Reserves – St. Helens, England, United Kingdom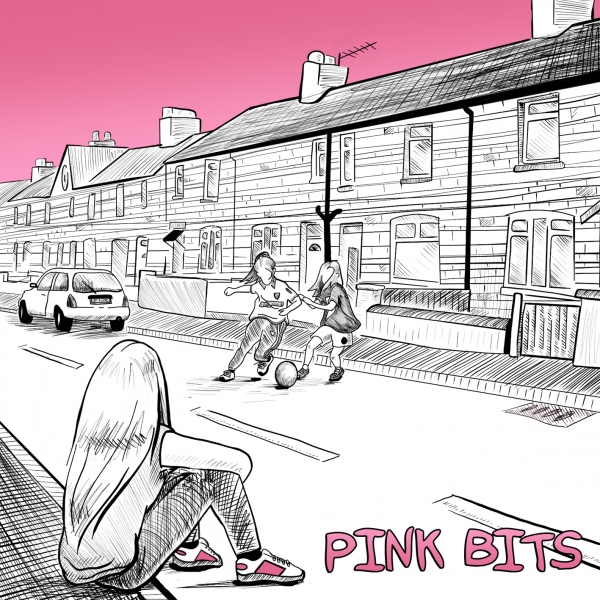 Last Reserves – 'Pink Bits', enters into a Punk scene focussed on either overtly heavy-Hardcore or fast, melodic and technically wonderous Skate Punk. The aforementioned branches on the ever-widening Punk tree are themselves ever-growing into a healthy scene and to follow them yields hours of sonic entertainment. However, you'd be a fool to simply focus on the biggest and most expertly load-bearing branches now, wouldn't you? Again, enter Last Reserves. Oh, and they're from St. Helens.
Here – you will find a previous article on the band's 2018 Bad Days EP, where-late '70s and early '80s Punk-Rock was explored alongside a healthy appreciation for Garage Rock n' Roll. However, two singles later – the latter being 'Pink Bits' – the four-piece are moving into new territory.
'Pink Bits' sees Last Reserves comfortably outside of the comfort-zone many would pair them with. Led in via forboding and onset Post-Punk gloom, Spoken Word vocals continue with this "after-Punk" aesthetic as the crucial context is built. 'Pink Bits' lambasts the misogynistic, sexist and societally assumed the way in which many women are placed upon a pedestal in regards to their appearance. It does this via comments uttered by both men and women alike via an onset societal preconception.
And now, the music.
As the plot of 'Pink Bits' thickens, a warped discordant mess of noise begins to edge towards vintage Hardcore Punk ala early-to-mid Rollins-era Black Flag. Crucially, there are just enough lead-strings accompanying the '80s rhythms to match the hearty shouts of disdain towards those in question. 'Pink Bits' sees the band at their fastest, most aggressive, most melodic and most excellent (duuuudeee) all in one.
This sudden move away from late '70s Punk-Rock and towards early '80s west-coast US Hardcore via a little Post-Punk commentary and enveloping gloom, absolutely more than suits Last Reserves as they capture the moment in time that Punk became all the more disaffected.