Knife Club – The Knife Cave, England, United Kingdom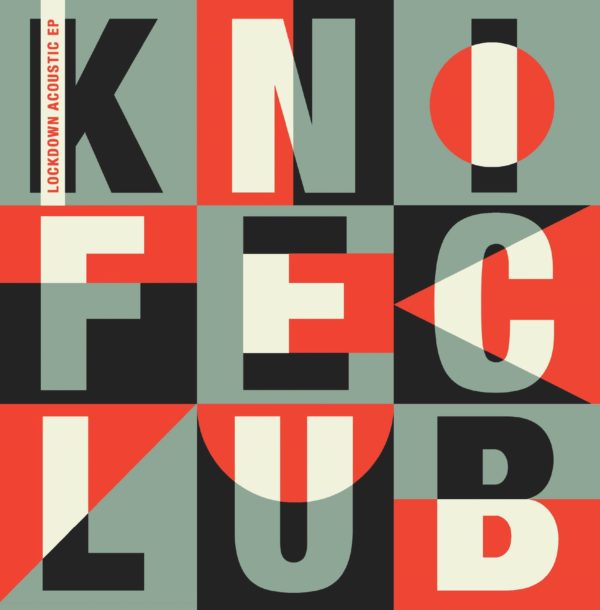 Ah, post-lockdown, sort of. It is here that Knife Club and the Lockdown Acoustic EP enter the 2020 music scene, one the band themselves entered under methods quite unorthodox. However, that's all crumbs under the knife-rack. The band's debut We Are Knife Club can be broken down – Here if you're so inclined but as usual, below is a synopsis. Knife Club are a band unique to a point but importantly just enough so. We Are Knife Club displayed a band founded on Hardcore Punk but expressively aware of their own genetic make-up ala Revenge Of The Psychotronic Man, Casual Nausea, Faintest Idea, Nosebleed, Matilda's Scoundrels, Haest and Mousebrass. Skate Punk, Melodic Hardcore, Grage Punk and more were all touched upon via a record indicative of its experienced origins. Despite the onset risk of too much smashing through the gauze, Knife Club achieved a grounded variety through their own symbiosis.
Now, again, you can read a full breakdown above but for now, Knife Club's own Andy Davies on behalf of the band has sent me something that in his own words is – 'very, very different.' 
The band's forthcoming venture boasts three new additions and two renditions from their debut. 'Stay Safe. Don't Die' adds credit to Mr Davies' statement. One of Knife Club's strengths is their dual-vocal approach. Both Andy Davies and Zoë Barrow are just as likely to contrast as they are to entwine vocally and 'Stay Safe. Don't Die' proves this yet again. Firstly, through a harmonic delivery, it exposes the audacity of the UK government's COVID-19 rhetoric. Secondly, Knife Club lambast this alongside a looming, specific and confused existential headache. Musically, Knife Club ebb gently along over melodic Folk-Rock that further highlights the mess that is the Tory-led year. I can't stress enough the strength of the vocal work on this releases' confusion-embued opening foray.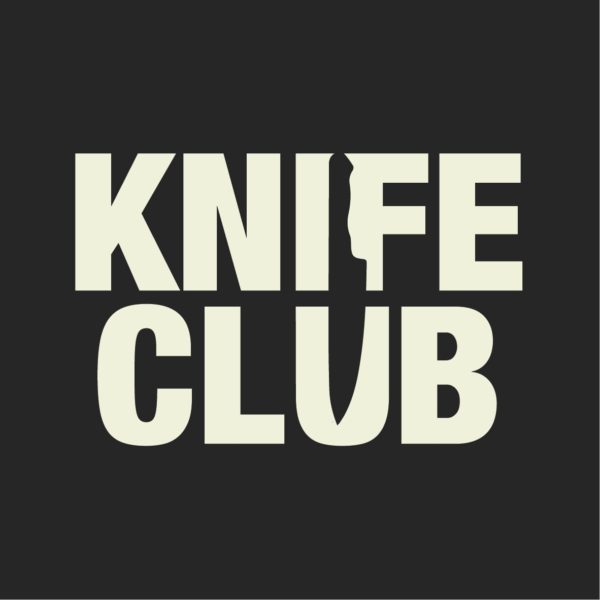 'Bozo Is An Underused Insult' restores normality, to a point. Track two pureys a statement and rhetoric hard to negate in an argument. 'Bozo Is An Underused Insult' tactically follows the stark differentiation of 'Stay Safe. Don't Die' and is very much exactly what you'd imagine the band to sound like acoustically-led. This second offering, with this answer in hand, promptly moves on having served its purpose.
'Remember The Gold Dollar Sign Hoodie' is the first of two rehashes and within seconds, this Knife Club choice-cut stakes its claim as the best of the release. This latest sonic-patch is a mass of excellently warped and layered Punk beset with a free-range menacing gloom that substantiates itself as much as it does its original. The contrast between the band's dual-voice box is at its best as the melodic tones of Barrow return to their excellent delivery of track one while Davies anchors his to the original. Collectively, the band quite Folk-ly put on an excellent performance on this Lockdown Acoustic variant. This is the unpredictable Knife Club you know, via instruments and approaches you didn't expect.
'The Tibby Tan Tiger' marked a refreshing, melodic digression on We Are Knife Club. The six-piece injected a surprising but notable blast of melodic '90s Punk that gleefully stood-out. Now, 'The Tibby Tan Tiger' is just as exuberant in its jangling Folk-rumble and is quite frankly brilliant. Knife Club have gone out on a limb to differentiate and distance from themselves on this second release. The track was originally included on the Ripchord Records Lockdown Unplugged compilation and sees the band make use of a "Cajon" rather than a traditional drum-kit and feature both Tessa Hunt of Stand Out Riot and her violin and mix-master Ben Hannah on the Tamborine.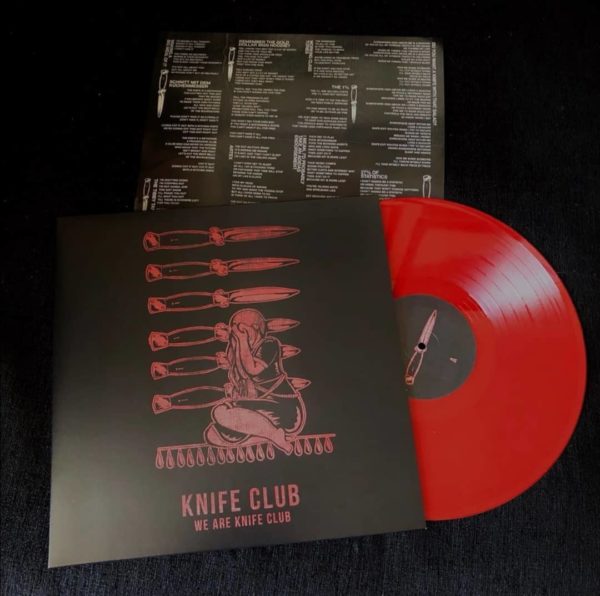 The Lockdown Acoustic EP is eerily and remarkably comfortable despite its experimental existence. Firstly, on the surface, this shows a skilled band but secondly, in the grand scheme of things, shows how comfortable they are within their very collective cognitive creativity. To be succinct and not waffle incessantly, the Lockdown Acoustic EP speaks volumes on how natural We Are Knife Club was, because if it wasn't, then this new 7″ wouldn't be possible, despite their varied collective accolades.
'You Can Only Try Your Best' is a very real toast to an age-old cliché that is actually rather apt, useful and self-sustaining. The band's vocal interplay is at its best again and I hope that this softer, reserved and more melodic approach outlives this release. 'You Can Only Try Your Best' is laced with a melodic lead that binds and fixates your hearing while the vocals reinforce a message that couldn't be any more apt to this modern drudgery.
The northern six-piece are unquestionably ambitious on the Lockdown Acoustic EP. Their primarily Folk and Folk-Punk approach is tight, seamless and highly-commendable. Their vocal approach introduces something I would be keen to see again, supplementing their aggro-Punk delivery in the future. However, most importantly, the Lockdown Acoustic EP reinforces how focussed this band really are.
Knife Club are yet to play a show.
Knife Club and their Lockdown Acoustic EP will release on the 06/11/20 via TNSrecords. Pre-order it – Here.
Updates:
Music:
TNSrecords: