The Red Stains – Manchester, England, United Kingdom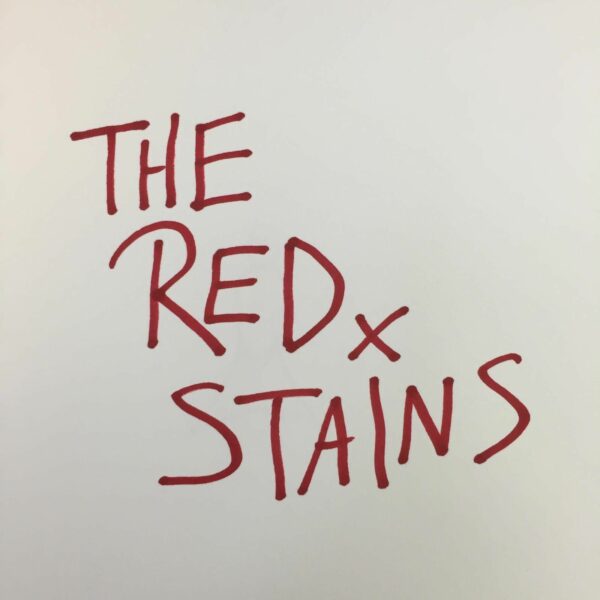 Stylistically, Post-Punk is currently living, breathing and spanning an interesting point in its history. Introducing The Red Stains then is rather fitting in this explorative and self-defining age for the genre. The Red Stains chose 2020 make their debut into the Punk music sphere in a time where political strife, disaffection and resoundingly confused displays of "URGGHHHHH WHAT NOW" are rather common, sadly intrinsic occurrences. Be honest, when was the last time YOU exclaimed as such? We're all friends here. To Manchester, then.
Digression aside, Post-Punk's constant state of metamorphosis has pushed it further from its Punk-Rock origins. It's graced and infused Indie-Rock, Post-Hardcore and Alt. Rock easily as well as finding it's way to Math-Rock and its progressive compadres among others. The genre's inherent doom, sardonic gloom and inviting yet dark melodies have had quite the adventure. The Red Stains, tread one foot forward and one back and also capture the one element I failed to mention. Many of these bands and purveyors the genre unashamedly and in a charged fashion, keep the latter half of the double-barrelled moniker alive and well. This is very much where The Red Stains stand. For disregarding Post-Punk as part of the greater disaffected-tree would be a mistake.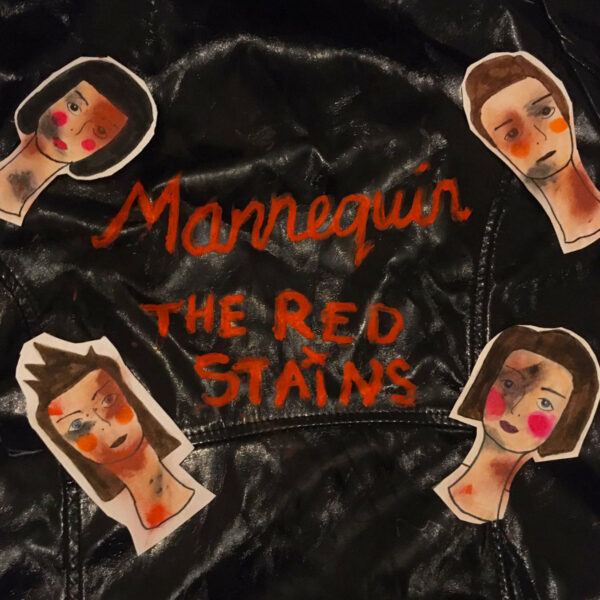 The band retain this doom and gloom alongside the inherent and eerily playful demeanour in 'Mannequin'. The four-piece rumble in tieing themselves to the abrasive nature of Punk while the very same attitude pushes on. This snarling approach transcends the gritty stylistic and infects its earnest nature to question and deconstruct into the comparatively melodic yet discordant world of (the) Red Stains brand Post-Punk.
The genre, in many ways, was a reaction to Punk but at the same time and especially here, is simply a determined and derivative continuation. 'Mannequin' cycles to and from boiling point. It threatens to scold you adorned with a fixated and eerily creepy smile. The band's looming, almost haunting bass anchors and matches the lows of the vocals before contrasting sporadic highs of the band's pissed off demeanour. The Red Stains aren't one for gender stereotypes. The band are aggressive on either end of their warped middle layer that is itself losing its mind between the two brooding masses either side if it.
'Mannequin' then simply ends. The track decides that it needn't boil over, for The Red Stains have made their point in a doubly defiant and effective manner. Mannequins don't usually speak but this one might be worth listening too. Especially as knows how to boil water, fight back and question.
'Freezer Jesus' released in December and took a more melodic, yet mischievously sardonic line. The band are one to unashamedly call it as they see it via their warped New Wave and Post-Punk laden with Punk music's ubiquitous attitude. Although less aggressive this time, the floor-dwelling bass-tone combined with the fellow "fuck-it let's have some fun" drums and percussion provide a rich foundation for the band's latest attack. That of the almost religious doctrine of consumerism. 2020 saw many things into 2020.1 and The Red Stains are very much correct in their vibrant, smiling assault on that one thing above all we were all bombarded with alongside everything; to shop, shop, shop.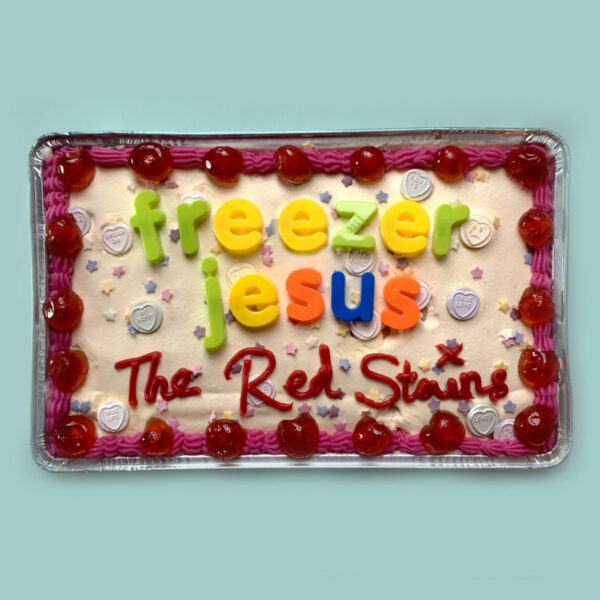 'Freezer Jesus' is very much its own sentient being. The band may well be its creator but the second single is very much out of control and being lovingly left to it. The band's second single maintains the keen eye for what's wrong. The Red Stains are showing what they can do with seemingly minimalistic (but not really) displays. Jesus wants us to shop as he gorges himself in his happy and heavenly Iceland freezer surrounded by his faithful chicken nuggets and we must follow. Religious indoctrination extends beyond the King James Bible you know. There are profits margins to consider.
'Well, who needs gods when you've got shops […]'
The Red Stains will make you want to dance and if not that gyrate around in some sort of rhythmic fashion. However, that's only the surface for their cathartic way of it is only their method. Their opus is far more deep-rooted and determined.
Updates:
Music:
EN's Post-Punk Archives: