Steve Strong – Plymouth, England, United Kingdom.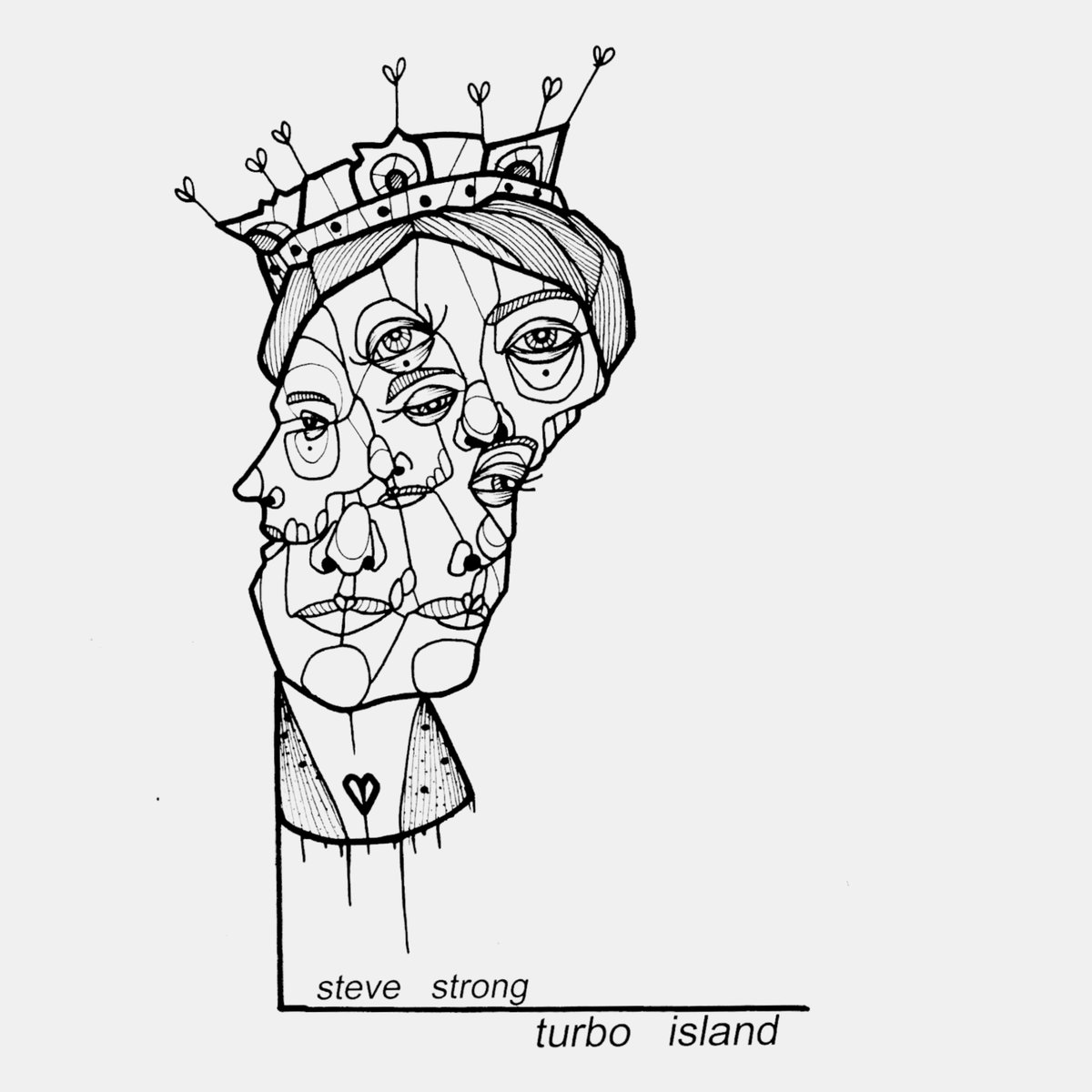 It is safe to stay that if I was to let my mind and words match the career and facts about this underground musician and multi-instrumentalist, that I would write something comparable in length to the Anglo-Saxon chronicle or something akin in time to the amount of said time we've been left in waiting for the next Tool album. Either convoluted and abstractly exemplified way, I'm sure you get the idea.
With releases dating back to 2013 and a myriad genres crossed, infused and hybridised, the Plymouth based Steve Strong has seen hundreds of shows including a tour of the US and slots at Arctangent, alongside others on bills with the likes of Nordic Giants, Toe and more.
Progressive Rock? Math-Rock? Post-Rock? Ambient? Jagged, precise and impressively put together chops and changes that display nothing but skill? These are the words, feelings and opinions you find revolving round your head alongside Steve Strong's (and sometimes friends) rhythms, guitar-noodling, precision notes and flawlessly executed drumming.
If Progressive Rock, Math-Rock or any of the genre's I've named above were originally the by product of pure-adulterated Pop music then much of Steve Strong's music would be the go to. His first album, the 2013 Three Hands Tall is over-encumbered yet somehow dealing with an (seemingly but not actually) overwhelming quantity of perfect Math-Pop. My articulation may well be poor here but as I am reacting to this as I listen, listening yourself funnily enough will likely yield affirmation on the meaning of my staggered and confusing prose.
All of the above can seamlessly change in the sonically unpredictable locale Mr. Strong transports you too however, see the Post-Rock of 'Hot Air'. Further proof of such can be seen in the cathartic Post-Hardcore that is 'Point Counter Point, a track that adds yet another appeal to the varied album that is Three Hands Tall. Absolute hats-off to all those involved in making such an album.
However, six years is a long time, a very long time, time enough in fact for an artist to move on. In that time Steve Strong released two EP's experimenting further but in his own words, the 2019 Turbo Island is – '[…]where I'm at now.'
The feeling and proud determination behind such a casual but powerfully blunt statement is clear. 'Gravel Gardiner' very much sets the stage with Sci-Fi-esque Mathy-Space-Rock before 'Lando's House' – which I can only assume is entirely based on a gratuitously large quantity of capes – edges it's way in with dulcet, gloomy Post-Rock that hasn't lost the connection to the Space-Math of the prior. These are emotive tracks and I challenge thee not to allow them to soundtrack anything from reflection to chilling in some fantasy world.
Fans of PSOTY and their Post-Rock/Post-Metal excellence will undoubtedly find something here, but also – Here. Mr. Strong's previous material showed sonic diversity, so it is with no surprise that this latest effort would do the same. The Math-Pop juxtaposes this dulcet Post-Rock as much as it does flow gently yet playfully in unison. Fans of the weirdness of the Progressive/Experimental Rock band Battles may well enjoy the guitar-tone(s) on off here as the gravity of your growing appreciation for this one man project accumulates further with each passing moment. See 'Deline Cion'
I'd be lying if I said I didn't miss some of Mr. Strong's Post-Hardcore forays of his earlier material but the excellent thing about Turbo Island is that it could easily be a follow-up to an entirely Post-Hardcore or Hardcore album and you'd be equally impressed. A bold statement perhaps but it is nigh-on impossible to debate the skill at play here.
The eponymous 'Turbo Island' after a record thus far chock-full of artistic, emotive melody and samey (in the best way) continuity, needless to say has a lot live up-to. The track carries all the delicate intricacies that you are now accustomed to, slightly warped from influence elsewhere as they contrast a looming, cumbersome yet relative bass. This slow start begins to grow more complex and more intense with the loud-quiet-loud-quiet stand-off borrowed from Math-Rock, making the track a constantly battle itself within the realm of subtly.
But maybe, this is just life after Post-Rock. A life soundtracked by a track quite fortuitously titled for that very sentence and existence.
This musician has no shortage of inspirations for his craft and I thoroughly implore you to indulge.
Turbo Island is out now via Sapien Records.
Updates:
Music:
Sapien Records: