Shrug Dealer – New York City, New York, USA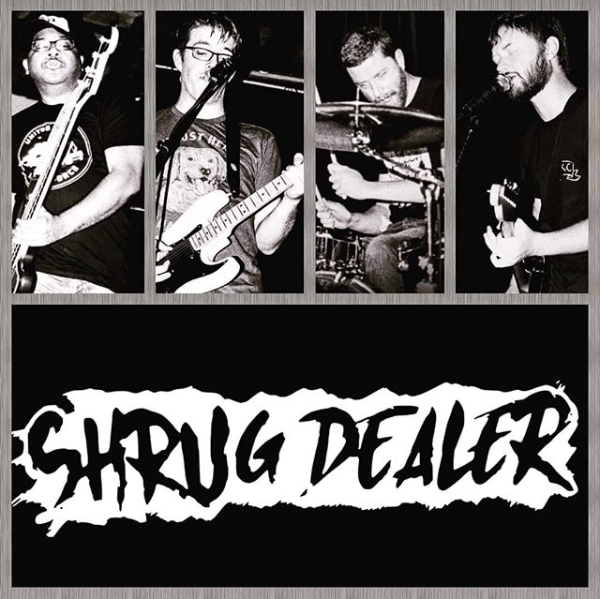 Introducing Shrug Dealer. Why now? Well, I suppose you'll have to follow these words onward to whatever meaning they are trying to convey. You don't have to, but you've come this far and you're approaching a paragraph now; I promise I won't keep you too long. Shrug Dealer, an NYC band in, around and constituted by the tempo, thick jagged late '90s Punk riffs and the post-'90s tech-Punk that led to the now, have been somewhat quiet since their 2018 debut EP. However, now, there is light at the end of the tunnel and the NYC four-piece are hurtling toward it. Shrug Dealer are charging forward atop Skate Punk exuberance, darting between obstacles and forth to new precision sewn pastures, taking notes in 'casual observation' along the way and pounding down anything they can't circumvent with technical yet streamlined Melodic Hardcore.
Though the pandemic has definitely got in the way, Shrug Dealer have just released a remastered version of their eponymous debut of which you're about to get to know. That in itself is fantastic news as the band move to help fill a gap in modern US Skate Punk. Though the technical maelstrom of contemporary tech-Punk is the standard in Europe and in Canada, in the states, apart from a few big names and isolated spots, it is comparatively fledgling. The modern sound has definitely broken into the states but rather seems to have fine-tuned the classics of the mid and late '90s rather than taken on the Thrash and Post-Hardcore infusions more common elsewhere. Disclaimer, I mean no offense there.
The band joins this rising group of US-brand technical Punk. So, a little extrapolation on the remaster then ahead of some other news on Shrug Dealer? Yes, I think so. But fast. Introducing Shrug Dealer then, but more.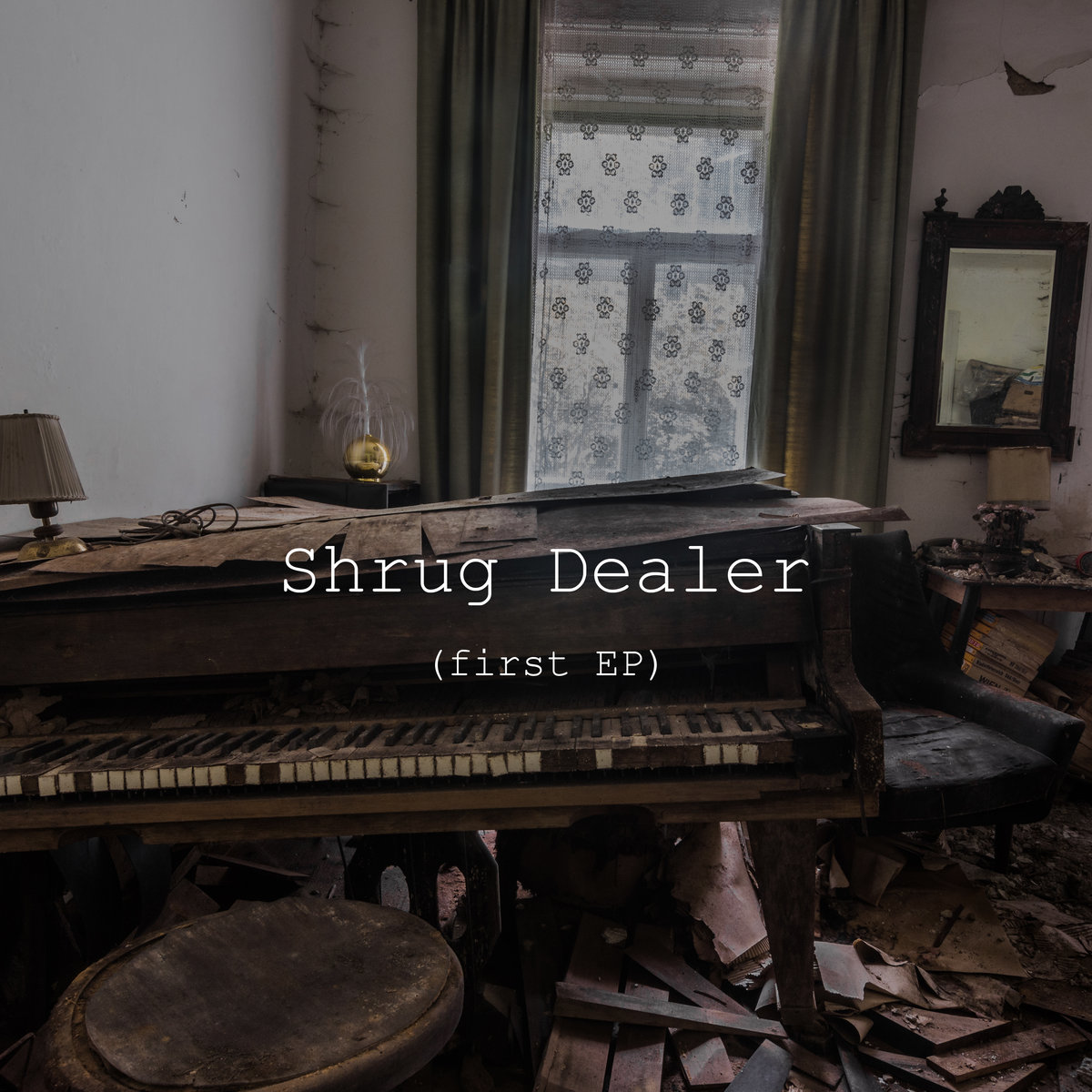 The re-debut from the four-piece doesn't last long. Shrug Dealer's new hotness take on this not-really-a-debut debut clocks out at just under twelve minutes and is easied in by the want of productivity in 'Writer's Block'. Track one unleashes its cathartic battle between brain, pen, brain again, paper and then finally, brain, but again. The band battles self-doubt in a track where they aren't freaking out in the slightest as a crisp, late '90s serration hurtles closer and closer to the precision post-2000 without losing its roots. 'Writer's Block is technical and brash, the band's spasmodic refrains and layered guitars tease as their frustration quite seamlessly falls into and alternates out of a natural and vintage Melodic Hardcore.
However, it is in 'Snowflake Wars' where the band settle and the reality of the re-gloss comes to a socio-political and precision permeated punch. Every compositional aspect of the band is now free. There is an urgency to Shrug Dealer, one natural to their need to play and air their minds and devoid of any bullshit. I recommend that you peruse the initial cut of this EP and come back to the iteration of the debut. The band's proficiency was obvious enough initially but now through in-house redecorating, it is finally as apparent as it should have always been. That's not to knock the debut's initial prowess, but technology is only getting better and now the band's skill can now be fully realised. Again, everything is now dwelling on the eight respective sleeves and in 'Snowflake Wars' it is at its unambiguous best.
It is hard not to place the band somewhere between Belvedere, A Wilhelm Scream, Such Gold and Cigar when thinking of that faithful "FFO" reference you're all clamouring for. 'That's $10 You Owe Me Now, Dickhead!' boasts some of the band's best vocal interplay as the early 2000s Melodic Hardcore gives a "Wilhelm Scream" of its own contrasted with classic '90s Punk. Though brash and confident, Shrug Dealer are thoughtful from their arrangements to their social observations and poignant personal defiance of negative surroundings. See 'The Lanes'.
The rest of the EP I will leave to you to discover. For, now, there is news! Shrug Dealer's new EP, Infested will release on the 4th February 2022 digitally and on vinyl via both Hidden Home Records and Bypolar Records. So, take that as you will but preferably keep an eye out for the pre-order. Why? Well, having heard Infested, I'd say it's rather nutritional.
That's introducing Shrug Dealer completed. You can find the band, as well as Hidden Home Records and Bypolar Records below.
'This is Shrug Dealer. Take it or leave it.' – Gene Scallops
Updates:
Music:
Hidden Home Records:
Bypolar Records: