King BOA – Bradford, England, United Kingdom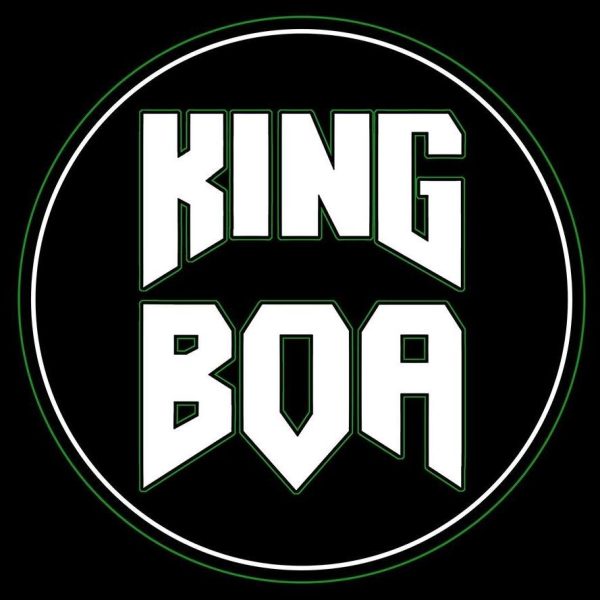 Here we are again with yet more proof that EN isn't just a tempo junkie platform. Introducing King BOA is also now timely and relevant as the band are now, from their home in and around Bradford, working on what will eventually constitute their debut EP. But what of the four-piece's work thus far? Introducing King BOA, then.
Though a past version of King BOA can be found on their bandcamp page, one that exudes an energetic groove beset with a brooding, rumbling, writhing power in an amorphous blend of Stoner and Desert Rock, Grunge and Alternative Metal, it is their 2021 reshuffle where we will start. Said bandcamp page will be left at the end of this piece if you were interested to peruse it for yourself.
However, quite topically, a contemporary version of King BOA also features on said page. On 'Why?', King BOA employ influence from Nirvana carried over from their previous state but this time specifically from the seminal bands lighter work. Musically, a light, aerated, semi-acoustic rumble edges toward a freeing sense of clarity in the tracks tall and personal tale. 'Why?', at least initially, is very different. King BOA present their take on a flowing, crooning, emotional ballad, presenting a tale of loss and equally, want. The dulcet amble finally reaches its cathartic burst at 2:17 where a guitar toned to evocative rips from its confines as a harder, cycling rhythm section complete with rhythmic but raw and complex drum patterns back it.
Fast forward again to the second half of King BOA's 2021 with the caustic 'Acid Bong'. Firstly, this is a different beast entirely to 'Why?' as King BOA ode to their roots via their newer ways of work. Onward, then.
An expansive and wide plain is constructed by a violent but controlled riff and a brisk, flooding beat, 'Acid Bong' is brooding and open. The gritty Punk-descended and disgruntled aesthetic lent from Grunge joins a simple, stripped-back assault that despite its rhythmic plod, is juxtaposed by a frantic aesthetic from a kit. Though repetitive and consistent, this beat seemingly threatens to leave it all behind in the short refrain and chorus hybrid. This power is contained but constantly grinning through the rust-corrupted bars of its cell. King BOA's heavy-set riffs though stripped, simple and organic, stand amidst the expanse Stoner and Desert Rock can illustrate. There is nothing but space for miles around and yet comfortably, confidently and defiantly so, King BOA situated themselves dead centre in their own bubble in an absolute and shameless power move.
That was introducing King BOA. Will they spread out and bedraggle their abrasive, powerful limbs onward in whatever is next? More than likely.