Instant Bin – Leeds, England, United Kingdom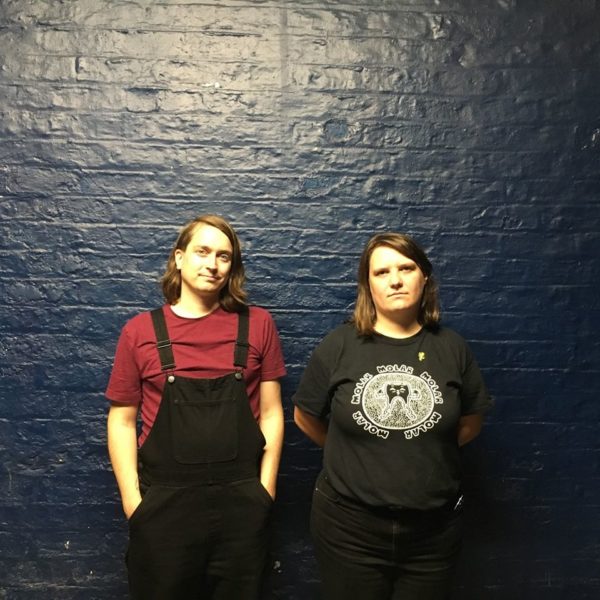 The title of "Introducing Instant Bin" is the result of an exponential rise in the two-piece formula within Punk music. The band originally formed in Brighton but have taken the trip north to Leeds in order carve out an attentive whole in the day-to-day with their sardonically-toned intro and extrospective look at "life". Whatever that is. You can breathe now.
It may well be cliche to state that the two-piece format is both mighty and not to be trifled with but that doesn't make it any less true. Harry and Liv constitute Instant Bin, a band occupying a plain of sonics somewhere between the cathartic howl of early Punk and its gloom-ridden child, Post-Punk.
The band's stripped bass-stings and skins method is no-less than direct. This directness stretches back a short while to 2018 and their three-track Demo. Upon pressing play on the dreary reality of 'Dream Sometimes', you know you're in for blunt force lyricism and playful instrumental trauma. Instant Bin are plain, but intriguing and eerily entertaining nonetheless.
The Demo itself is a worthwhile three-track release but is still very much that. In continuation, 2019 saw the band's debut full-length, There's Something Poisonous In The Water. Instant Bin were already cuttingly direct and cathartically laying their sleeves bare for us all to see, but There's Something Poisonous In The Water is something else entirely.
The existential mess that is 'Edge Of The Pavement' is one so intrinsically suited to the modern existence that it hurts. Stylistically speaking, the spoken-word-esque vocals are still what they have always been but with increased intensity. This is enabled via symbiotically-paired anthemic Punk-Rock and really hammers the point home. As serious as the subject matter may well be, the track also subtly references a Simpsons clip you all should know.
'The Brightest Colours Ever Seen' is another existential nightmare and 'I'm Important' tackles conversational narcissism and social greed. It is almost needless to say how directly entertaining this band are. Almost. They ARE Entertaining, but via increased levels of grimly mocking sardonic societal realism and observation.
Despite the obvious vocal and lyrical strengths, it is in tracks such as 'The Size Of The Universe' where Instant Bin shine. The instrumental 1:16 is one for the Post-Rock fans and, I have to say, suits the band to its final note. It's also fair to scribble that the band, despite their stripped amount of equipment, are nothing short of impressive. We often attribute the anthemic wing and by-product of Punk-Rock to a "full-band", yet, Instant Bin are the wonderfully opposite.
Introducing: Instant Bin? Check. The rest is up to you.