I See Vultures – Leicester, England, United Kingdom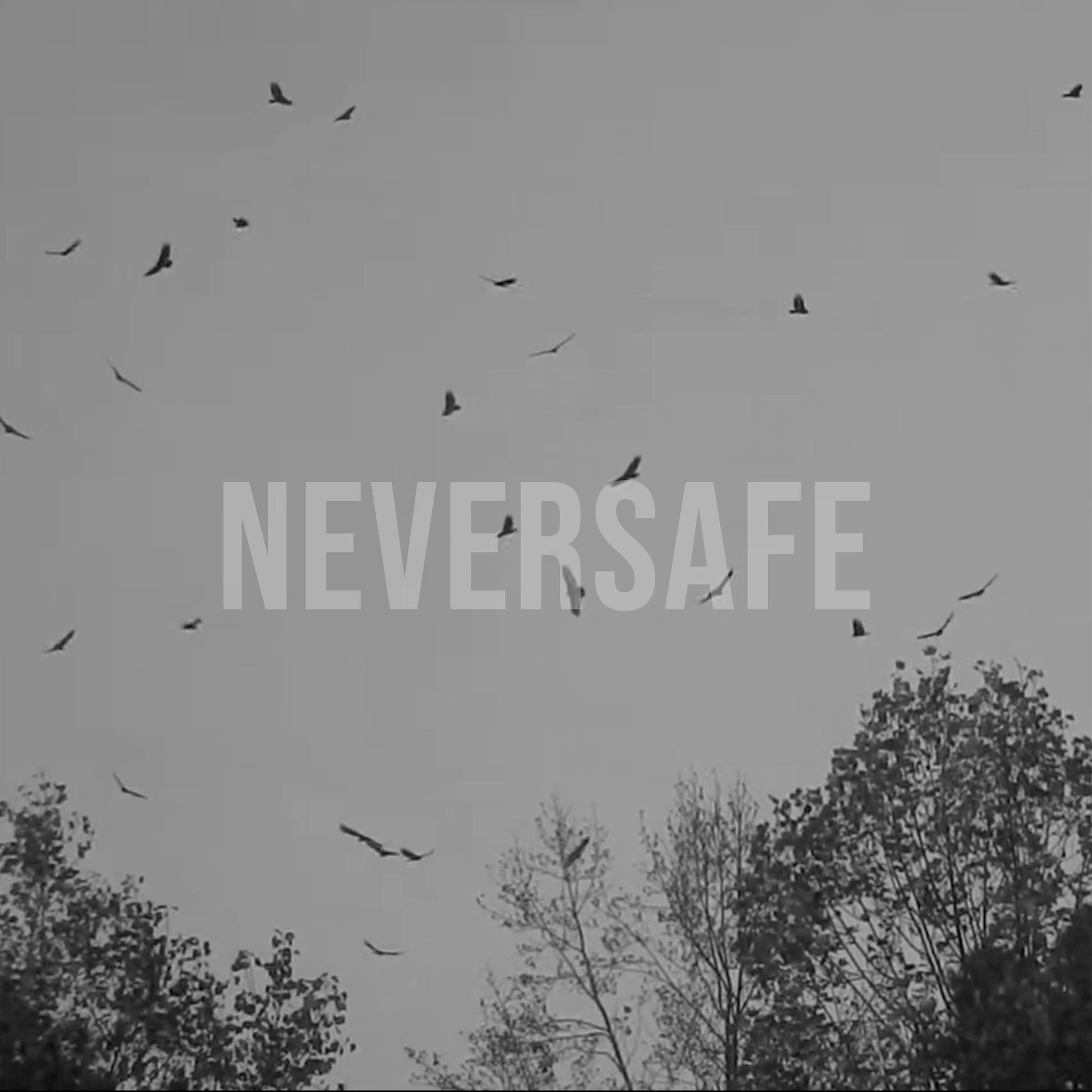 It's been a rough-year to debut as a band but I See Vultures and 'Neversafe' enter 2020 none-the-absolute-less. The band's resolute determination is to be commended, even if they should "retrain" and look for other work. The Leicester band have thus far fallen upon Hardcore Punk with their own interpretations and variations core to the very 'core they are earnestly pushing with each exposition. In other, comparatively more decipherable words, the band have just released their third single.
'Escapist' and 'Goodbye, City Lights' provocatively blasted three-pronged Hardcore in a desperate catharsis, realisation, revelation and seemingly unlimited energy. I See Vultures took the tenacity of Hardcore Punk. They took the precision, refined structural deviations of Post-Hardcore and finally, the natural Melodic Hardcore middling layer. In an emotive nutshell, laced with harmonies, emotive interplay and well-orchestrated interplays, the band, within their defined parameters still managed an air of unpredictability. Enter, again and proper, their new single 'Neversafe'.
Harmoniously yet hard-edged and unabatedly honest. This is the manner in which this fledgeling yet unambiguously skilled five-piece enter. 'Neversafe' begins upon cycling Post-Hardcore combustion before Hip-Hop's lasting influence on Hardcore vocals, this time British-ised, take their greatest hold yet. This is nothing new to I See Vultures but it has been leading to this very moment. The band's in-unison and lead Hardcore-minded vocals are raw but tempered with the melodic guitars. The crashing drumming only aids the intensity before all subsides in verses of contrast. Vocally, 'Neversafe' is a battle between the two variables, only fulled and foundationally codified by the band's stellar backing vocal interplay.
If I See Vultures' collective voice-box is at its premier, then the emotive, noodling, layering and ear-worming atmospherical architecture perpetuated by the band's guitars is beyond itself. Although this permeates the track as a whole in the conservation of its structure, its tenacity would be nothing without the cycling Post-Hardcore rhythm section. Despite its magnum opus being strongest in the powerful verses and bridges, there is a notable, playful and sustaining brilliance in the Post-Rock-esque, ebbing tide between such emotional cataclysm. The latter two words of the previous sentence, perhaps being the most fitting in the description of 'Neversafe' lyrically.
I See Vultures by the 3:00 mark, despite now sitting on a reverberating, intricate mass of comfortable, dynamic sonics, still manage to surprise you. Between 3:05 and the end of the track, the band boil over. – 'Two minds connected, two minds collide'.
Pre-3:05, 'Neversafe' moved through its issues in an unadulterated, unabashed and indomitably open manner. However, at this very time stamp, the band make one final attack-run. I See Vultures, in the final part of this new single, achieve their apex. Such is how their relentless emotional discharge ends, culminated in the arbitrary, gratuitous and unquestionably satisfying eleven-second breakdown.
I See Vultures are, it seems, 'Neversafe' from raising their own benchmark.
Updates:
Music:
EN Links: