Heathcliff – Munich, Germany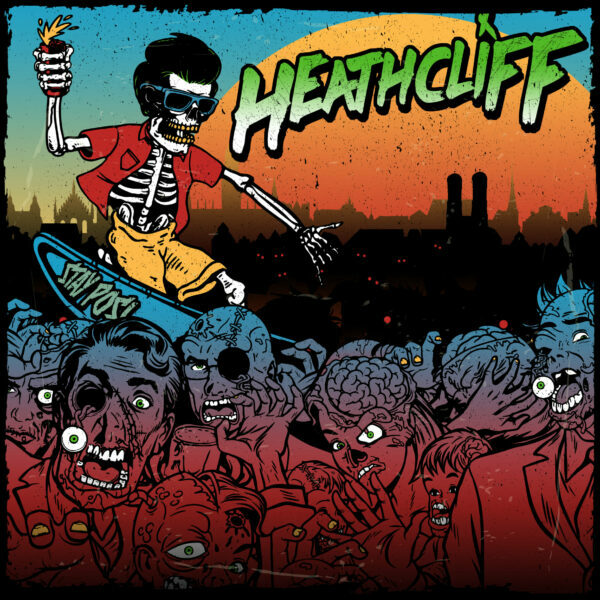 Heathcliff and Stay Posi, after a slight delay due to the year of "ugh what now" will soon release via SBÄM as the European staple continues in its quest to propagate the soundwaves with a steady supply of fast-Punk. Punk & Disorderly Records of Canada and Milestone Sounds of Japan will be assisting in this very propagation, so it is fair to say that the latest from the Munich four-piece is well-backed.
Heathcliff have a keen eye for both global politics and contemporary Tech-Punk and have never been a band to shy away from their need to cut the shit. Stay Posi was sent my way early and this is what you're in for.
Heathcliff and Stay Posi would neither exist together or as separate entities without the band's penchant for Ska and Reggae. 'Me, Myself & I Are Two Sometimes' eases your ears into this second full-length. However, noodling, flamboyant Metal tones soon segue into vintage, tightly knit Skate Punk supplemented by the lasting legacy of Mute. At the core, no matter the technical proficiency, sharp Punk-filtered Metal and poignant lyricism, Heathcliff are never far from a mental-maelstrom of a soaring chorus.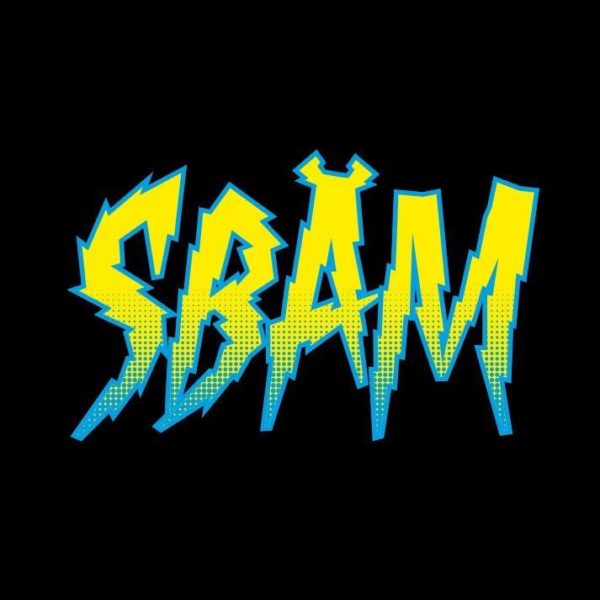 Heathcliff's exceptionally high-bpm showed itself from the start. Track one owned the ferocity of contemporary Metal-infused Punk and within track two's longer duration, the band maintain this intensity via regular tempo-deviations. Not once during this impressive stop-start chaos, aggressive metallic Skate Punk, Hardcore and fluttering Ska Punk, does 'BFF (ˈbɪtʃɪ * ˈfeɪk * ˈfrɛndz)' lose its enthralling vigour. Heathcliff are far from myopic.
After a playful and misleading flutter, 'Same Old Tunes' fittingly channels the enamouring sound of '90s Skate Punk. Track three smashes through 2:44 in a lament to the youthful past and the invigorating love story of Punk-Rock. However, as Heathcliff crash through a technical refrain between 1:15 to 1:32, their adoration, as well as the full-circle stylistic journey of the genre become apparent.
'Don't Give Up (Saniou)' charges off via a three-stage anthemic intro. Through the band's best, jagged and vocally harmonic Skate Punk easily comparable to the likes of One Hidden Frame or Teresa Banks presents a united front. It is here that Pop-Punk and it's highly debated legacy is seen in the tuneful nature of Heathcliff. Change my mind.
'Rainbow Skin – My Life In Ink' opens after brash Hardcore guitars close its predecessor. Track six is enveloped in Post-Hardcore Punk as it accosts the superficiality of contemporary humanity. Heathcliff shout, scream and smile at those for whom tattoos exist as taboo. This defiance is then paired with singalong melodic Punk, the aforementioned Post-Hardcore and intrinsically, their ubiquitous Metal. Track six is a song that shouldn't need to exist and truthfully treads on the line of cliche but via a resoundingly ironic yet necessary mandate.
'Captain's Call' very much exists as the fun-loving metallic filler. 'The Trooper' alternates again with a gentle Reggae-esque ebb into relaxed but choppy and sombrely toned Ska before '80s Metal rears its Iron Maiden. 'Beyond Water Wars' via its intro, is a testament to the heartfelt melodic music Heathcliff can create. That said, this conviction then favours Skate-Thrash in a complete contrast onward to yet another soaring chorus. This time, Heathcliff are contesting the bafflement that is both bottled water and unrestrained corporatism. 'Witchcraft', similarly, was another forerunner. Track nine is rife with crooning Metal leads and further heartfelt vocals as it reverberates around how influential the genre is to Heathcliff. 'Witchcraft' akin to the three singles from Stay Posi, with its Ska, Metal and Punk is a testament to the German four-piece's scope.
'Stay Posi – Not Zombi' was the band's initial blast and can be found broken down in full – Here. To be concise, however, it can be epitomised as a symbiosis of the band's greater Punk and Metal. Heathcliff and Stay Posi are two parts of a greater wish for change and positivity despite their bleak outlook.
Stay Posi is a vastly superior representation of the band's self-marketed sound. Heathcliff's existence within the Skate Punk scene is more than bonafide. However, with Stay Posi jumping about all over the place, it is also ambitious. Moreover, Heathcliff and Stay Posi are a prime example of the progression of fast melodic Punk music since the 21st century began. The sonic variety of this record is both its greatest strength and its greatest talking point. Truthfully, Stay Posi is exhausting and in either opinion, the consistency of Heathcliff's skills and emphatic dedication to a better world cannot be negated. 'Outro' offers an instrumentally harmonic Heathcliff showcase while 'Who Told You' offers a further poignant yet surprising acoustic truth.
Heathcliff and Stay Posi, 22/01/21. Pre-order and find all you need below.