Fastfade – London, England, United Kingdom.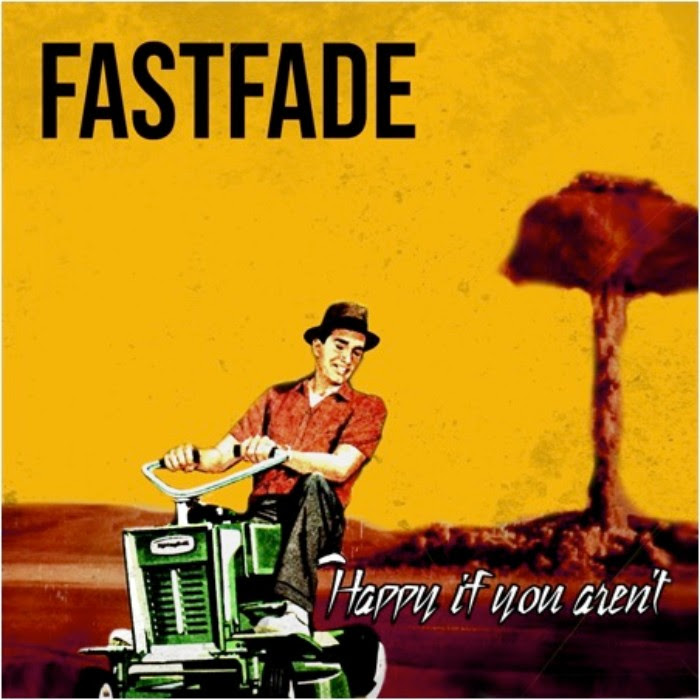 Nostalgic, youthfully exuberant, fast – these are all terms you can use to describe the London three-piece and Umlaut Records staples Fastfade. They are fast, they play, the fade and they play again over and over blasting melodic Punk music that sounds akin to what I would imagine a love-child of a 90's Skate Punk orgy would sound like if it was raised specifically by Green Day and MxPx entirely speaking in English accents.
The band are set to unveil their third release and debut full-length, Happy If You Aren't, on the 14th December via Umlaut Records, so lets have at it! This time with a little help from a returning Oscar Manners in the second act.
'Walkie Talkie' is very much exactly the image I described and it's precisely why the band chose it as their forerunning single. Opening with a classic California 90's Pop-Punk intro via three young men from Southern England, it makes it's definitive and infectious mark. Fastfade could easily sit on a bill with The Raging Nathans and it be the best thing since sliced (90's) bread. 'Walkie Talkie' is gritty, simplistic yet well executed Punk setting the stage for blistering Skate Punk of 'Time Stuck', where I feel drummer Jake Marshall should be given a high commendation and not for the first time.
Fastfade are relentless and easily one of the fastest in the UK scene, 'Idiot' sees this matched with some again, classic stylistics from playful harmonies to guitar-lines, licks and leads so nostalgically satisfying. 'Weirdo' carries one of the best Pop-Punk guitar intros this side of the 90's, slowing things down a little (within context) for one of the best on this debut full-length.
Despite the impressive technical ability of the tempo at which Fastfade play making them appealing, a lot of their infectious nature is very much put forward through their utterly flawless execution of the music they want to play.
'Negative' and 'Sub Motive' are the tracks you'd expect on one of those fateful and seminal Tony Hawk's Pro Skater soundtracks as Fastfade continues to keep you completely enthralled despite not actually alternating their sound into anything drastically or even slightly more diverse. You'd think this to be a criticism but it isn't, so I here-by invoke the old maxim – 'If it ain't broke…'. Fastfade have their own DIY, self-made rulebook and they do what they wish with it's lessons and guidance, for they wrote it and own as much as they do their classic yet unequivocally fresh-sounding approach to a classic stylistic.
Fastfade have no need to be any more intricate than they are on this full-length. I say this because, to repeat myself, they are undoubtedly impressive in their ability but they are perhaps best described as a band honest both in and outside of their lyrical-output. Such a description in this case should include the winning aesthetic of Fastfade and the way they carry such break-neck stylistics as much as they do themselves. In short, this is very real, emotive, cathartic, reality-born, scrappy, snotty yet mature Punk-Rock music.
Matt.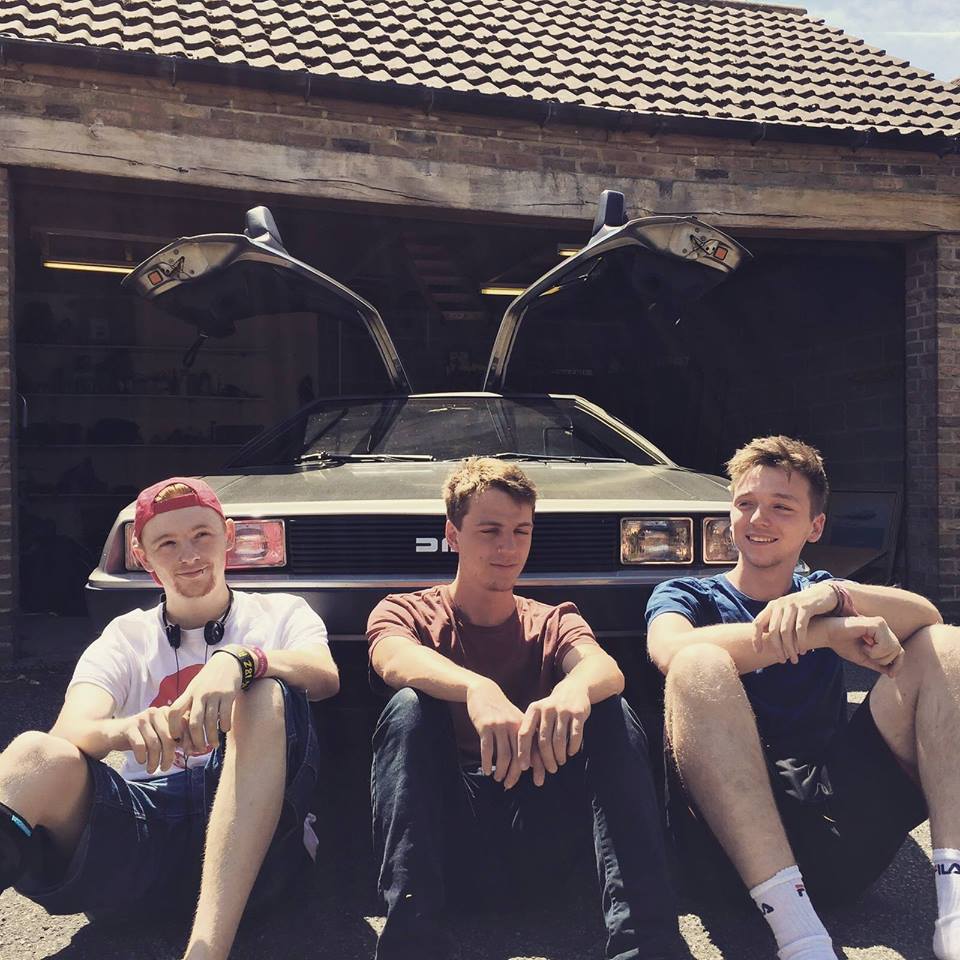 The second half of Happy […] kicks off with 'Seatbelt', a quick forty-five second blast of bass-driven Punk-Rock that leads directly into 'Blunt'. The song has more focused melodic edge (ala Rehasher), and includes some of the most on-the-dot timing switches found on the album. The bass really is one of the driving forces on the album overall, the way it bubbles and rises with intricacy and melody propels the songs forward in a way not often.
Joe Papworth should be commended for his ability to bring so much of the rhythm as well as tunefulness to the songs, which would not be the same with a bass player content with repetitive root note boredom. This is seen most evidently on 'Head First' which finds itself in a bass-driven mid section that could rival Roger Lima's skills. This does not detract from Ryan Mansell's performance in any way, as he brings some melodically and harmoniously strong tunes to the front and centre with his combination of Guttermouth-meets-1995-Blink-182 through lead and rhythm. Similarly his vocals have hooks aplenty, with impressive harmonies and backing vocals elevating songs like 'Sink or Swim' to arena-level sing-a-longs. The importantly un-American snotty vocals perfectly fit the band perfectly.
Jake Marshall's drumming is strong overall, with plenty of fast double-time lockstep Hardcore beats ready to pummel the listener. He also slows down (but not often) with interesting timing switches found in (but not limited to) 'Frontside'. The influence of drummers such as Derrick Plourde (Lagwagon) Scott Raynor (Blink-182) and Erik Sandin (NOFX) can be clearly heard in these sections, which don't rely on focused attack quite as much as they focus on diversity and range.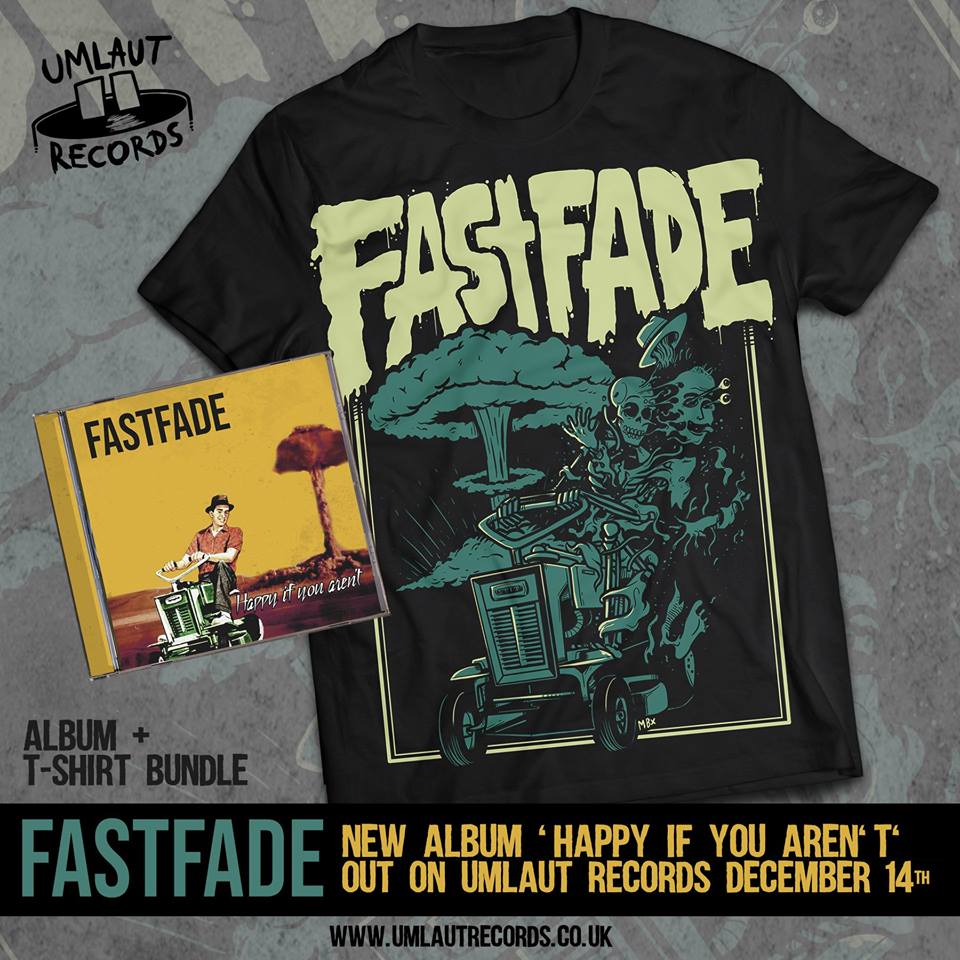 The heart of the record is really in the lyrics however, with tunes like 'Passtime' telling tales of estrangement and loneliness with bittersweet integrity. It's touching stuff, and shows that the band are operating on a deeper level than most band's of their genre. The emotions run deep and they're sure to make the record connect a little bit more with people who aren't necessarily at the best stages of their lives.
Production wise, the vintage tone and aesthetic from the album art to the guitar tones absolutely scream the 90's. Derivative? Maybe. Unique? Partially. Rad? Absolutely. There's something magical in hearing the scrappy midrange of Mansell's guitar rip through your speakers with another blast of power chord glory, as the bass rumbles underneath keeping the thrashing drums in check.
I would closely compare the sound and style of this album to Hoss by Lagwagon and Cheshire Cat by Blink-182, leaving Fastfade in great company. Fastfade are a band that wear their influences on their sleeve and proudly so. If this were any other genre, I could moan about unoriginality until the cows come home but this is Punk-Rock. If you found an album by a Punk band that doesn't sound vaguely similar to another one, chances are you've accidentally started listening to latter-decade Fall Out Boy (we've all done it) – Plus, I know Fastfade wouldn't care one bit.
Fastfade are a rare case where they are so genuine and transparent, yet also the genuine article – Punk to the core. This album is an attest to that. And let's be honest, there aren't many things in life more satisfying than a band proudly shouting 'UP YOURS' to every other player in the room.
Oscar.
Happy If You Aren't is available to pre-order now via Umlaut Records.
Updates:
Music:
Umlaut Records: