Alkahest – Bristol, England, United Kingdom.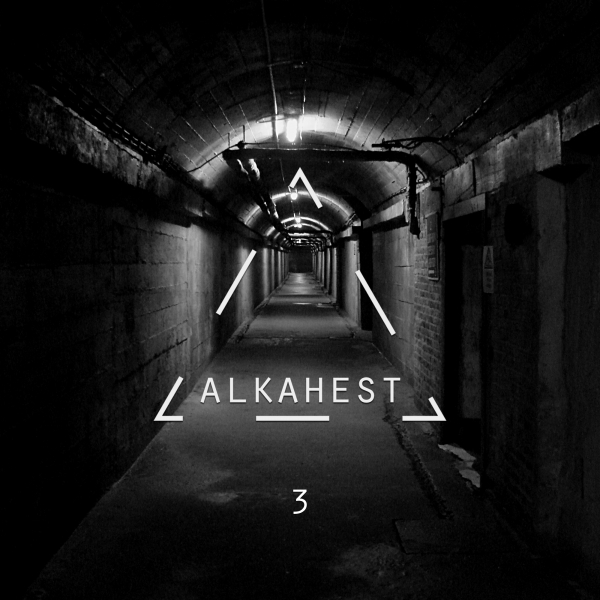 Cover photo credit: Max Macaulay.
Before I tell you who this band are, know that you are getting this release an entire week prior to its general release.
It's safe to say and perfectly adequate as an introductory statement that the band/project/collective and sometimes elusive sonic unit that is the Bristol (ish) based Alkahest, are very much idiosyncratic at the very least. Taking underground Punk and subjecting it to aggressive, progressive, twisted and overt contortions via Prog-Rock conditioning and Post-Hardcore precision, the band's music and live shows to date are very much as grounded as they aren't.
The band's music comes and goes and live shows blast the new, the old and the staples in true Prog-form and yet Alkahest still seamlessly keep it together and provide quite the recorded and live experience. If you still have access to I.II then you're lucky and the unrelenting excellence of 2 is still open to all and will be linked below. And to top it all off and to illustrate how much Alkahest simply are doing things their own way, what you're about to hear never actually made it recording until recently but if you've seen the band live, you'll feel the riffs flow through you in familiarity.
A note before though. Post 3 this "unit" will be going on a hiatus of sorts. The material will stay, the friendships and camaraderie will continue but under the creative name as Alkahest, no more music will be written. That is, at least for now, for in the summarised words of Amelia Pereira, the project has very much run its course. New projects are in progress or on the way and that is something I can unambiguously state without any remotely speculative statements as I got it from the riff-horse's mouth.
As 3 is a digital-only release, it is only proper that as this is a pre-release look, that those involved are credited. Enjoy 3 and embrace underground music.
Alkahest – 3.
'Mike Is The Reason'.
'Nail Gun'.
'Intense, Dynamic and Significant'.
Cymbals, drums, guitars, percussion, synths and voice: Amelia Pereira.
Cymbals and Drums on Mike Is The Reason: Colin Powers.
Music and words written: Amelia Pereira.
Additional writing throughout the project: Colin Powers, Harry Williams and Matt Woolman-Alexander.
Words on Mike Is The Reason co-written with Nicholas Woodland.
Recorded, engineered and mixed: Ben Turner at Axe & Trap and Playpen.
Mastered: Joe Caithness at Joe Caithness Mastering.
Drum Tech: Colin Powers.
Photography: Amelia Pereira.
Logo Design: Cole Henley.
Artwork: Amelia Pereira.
Produced: Ben Turner and Alkahest.
Thanks to those who know who they are, especially those who have helped in the creation, production and execution of this EP.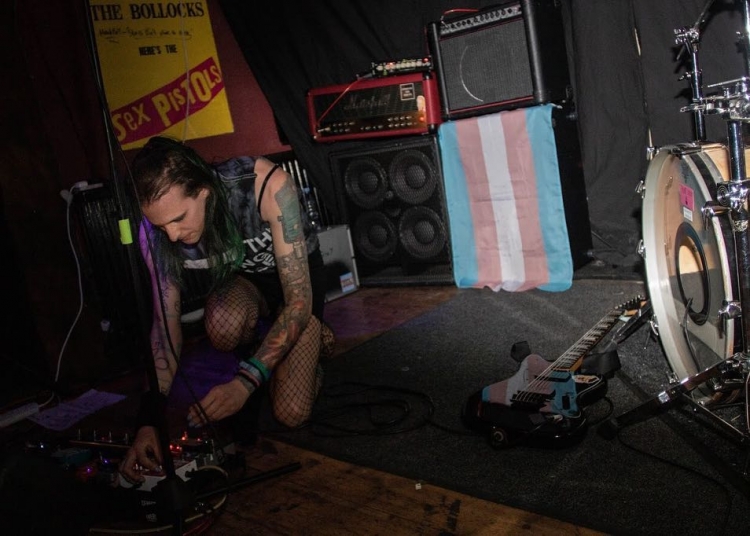 Photo credit: Kate Feast Photography – Here.
26/07/19 is the day in all the usual places. The band also have two final shows set for 09/8/19 at The Three Horseshoes, Bradford-On-Avon and then their final display on the 21/08/19 at The Mother's Ruin in Bristol.