Copywronged – Bristol, England, United Kingdom.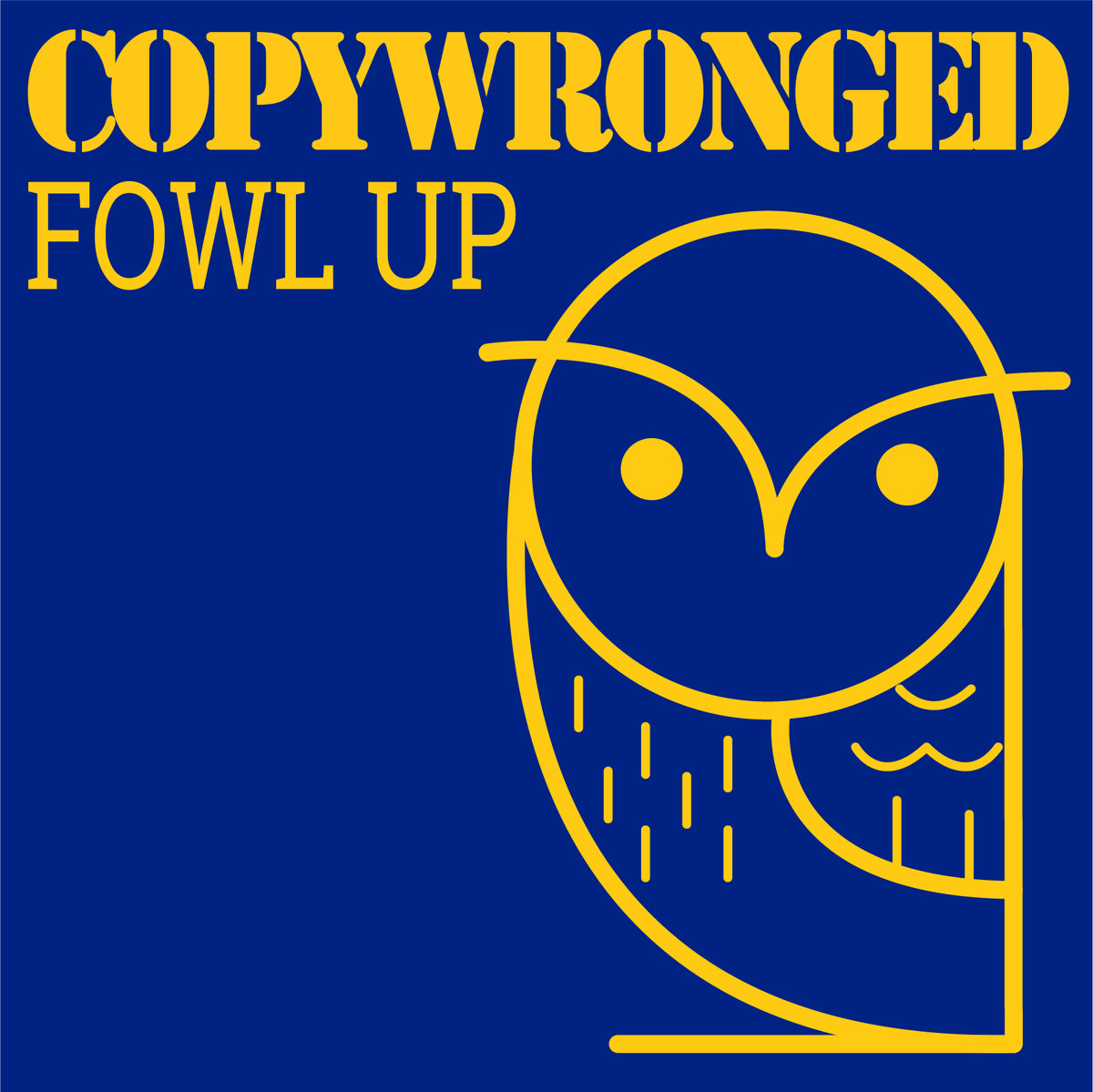 Caught between a Hardcore and a Punk place, Bristol three-piece Copywronged bring something to contemporary Punk music that seems to have faded out just a little of late. This "something" isn't entirely gone but within the huge influx of excellent Tech-Punk bands doing the ever-popular rounds as I type, the raw, raucous, rambunctious, ragged sound of early Punk and Hardcore also deserves much more of a place amongst it all. It is especially in this vein as well that women are now finding far more of an inlay into a scene they deserve just as much as their male counterparts.
Copywronged sit somewhere on this scale and their latest and second EP via Bristol label-upstart Hoods Up Records channels the vicious classic sound seen on their debut EP and moves it swiftly forward. This is still very much the same band but Gav, Matt and Helen are tenaciously pushing themselves swiftly and relentlessly forward. 'Globalities' is melodic in the vein of early Comeback Kid or more contemporarily Grand Collapse but indeed packs a swift Hardcore charge as the band compress rage against corporatism into an explosive, attention grabbing, interest piquing 1:21.
'Get Out' crosses vintage UK-styled Hardcore Punk with NYC US 'core (0:37 – 0:47) and a strong penchant for Skate Punk and Melodic Hardcore in such a simplistically accosting way that any doubt on your time being spent with this five-track is dispelled. If this melodic flare and relentlessly beaten skins is something that tickled your fancy far more than you expected then you'll be pleased to know that vocalist/bassist Matt Hill is also in another band by the name of Layman's Terms, who you can read about – Here.
This brief spark of fast melodic Punk is itself dispelled and shelved for the vicious 1:48 of 'Betrayer', itself putting another British spin on NYC-esque Hardcore. Fans of the incomprehensibly abrasive Falmouth-based Rash Decision will likely find something here.
Hero worship? False Idols? Copywronged have you covered in another heart-on-sleeve number within the Punk genre-crossing on this high-octane sophomore release. 'No Statues' isn't quite Punk and it isn't quite Hardcore but captures the distaste felt within the contemporary UK and shouted about by Punks and general displeased populace alike. This penultimate track at its beginning and end teases at early Post-Hardcore with short sharp changes in tempo and tone. Copywronged have very much embraced a more classic Punk and Hardcore sound but that doesn't mean they haven't thought outside the box. This is best seen from the 1:11 mark to the tracks excellent ending stride.
'Change The Lies' again leans towards a time where the genres initial credentials were making waves in their non-grandeur. Guitar-lines suggesting a penchant for Metal exist only within the permission of the Punk on show as it finds itself tempted towards faster genealogy. This gritty extreme form of the classic Punk sound holds fast though and is indeed done well, allowing subtle melodic guitar-lines and more nods to Hardcore and Metal (particularly Thrash) to exist in excellent refrains, see 1:23 – 1:42.
In short, Fowl Up is excellent.