Bad Motivator – Spokane, Washington State, USA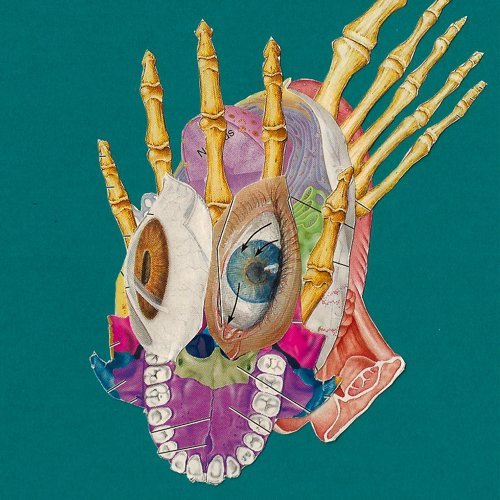 Although Skate Punk gets much of the limelight in the contemporary Punk scene. The likes of Bad Motivator and their 'Bad Taste' single lend credence to the ubiquitous nature of Garage Rock. The Proto-Punk genre was paramount to the development of Punk-Rock music and since then has lived on wholly, infused with its latter-timeline self and as a permeating Alternative music infusion.
Ear Nutrition is no stranger to such and you can find what I've featured thus far – Here. Relevant digression aside, this year, Bad Motivator released 'Bad Taste'. The single supplements the band's already raucous Garage Punk n' Roll in all the playful manners expected of the genre but also more. This "more" is something I find crucial to the Bad Motivator sound. How heavy, foreboding and dangerous their take on this fun-time grit really is. The band's debut album of 2019, Pleasure Island, is required listening. When you're done, meet me below.
Ah, hello! Moving on! 'Bad Taste' is the first of a new EP set for this very year. The track channels the contrasting and lumbering, almost early-Hardcore Punk tone and rhythm-section that made their previous release so notable. The writhing, inviting of Garage Rock is indeed present but the band's Punk is indomitably in control. Vocally, the intensity is rife with defiance born from Punk but also the initial danger felt by the middle-class parents of the Rock n' Roll age. No one knows what the band get up to and they revel in their against-the-grain privacy.
This writhing Garage-ism is permeating but only because the attitude-rich blasts of marginally melodic Punk-lead lead the way. Bad Motivator motion in and out of foreboding build-ups to a chorus (if you can call it that) completely resigned to vintage Punk-Rock. 'Bad Taste' could well adhere to this formula and functionally get away with it, but instead opts not to. The band instead flow into gloom-laden breakdowns natural to Garage but only in-formula. This onset tone leads into a slow ebb as the rage subsides prior to can only be described as a warped, horror-toned mass of layers. Whatever bad taste this band have on their tongue, it is one of quite terrifying proportions. Or is that distortions?
Bad Motivator not only venerate all that the Garage Rock and indeed Punk genres have done, but apply a contemporary danger to the music that shook many upon initial inception. The band push the darker-echelons of Pleasure Island ahead of an EP I suddenly really want to hear.
Bad Motivator and their 'Bad Taste' are out now via Corporat Records.
Updates:
Music:
Corprat Records: