As Time Fades – Cleveland, Ohio, USA.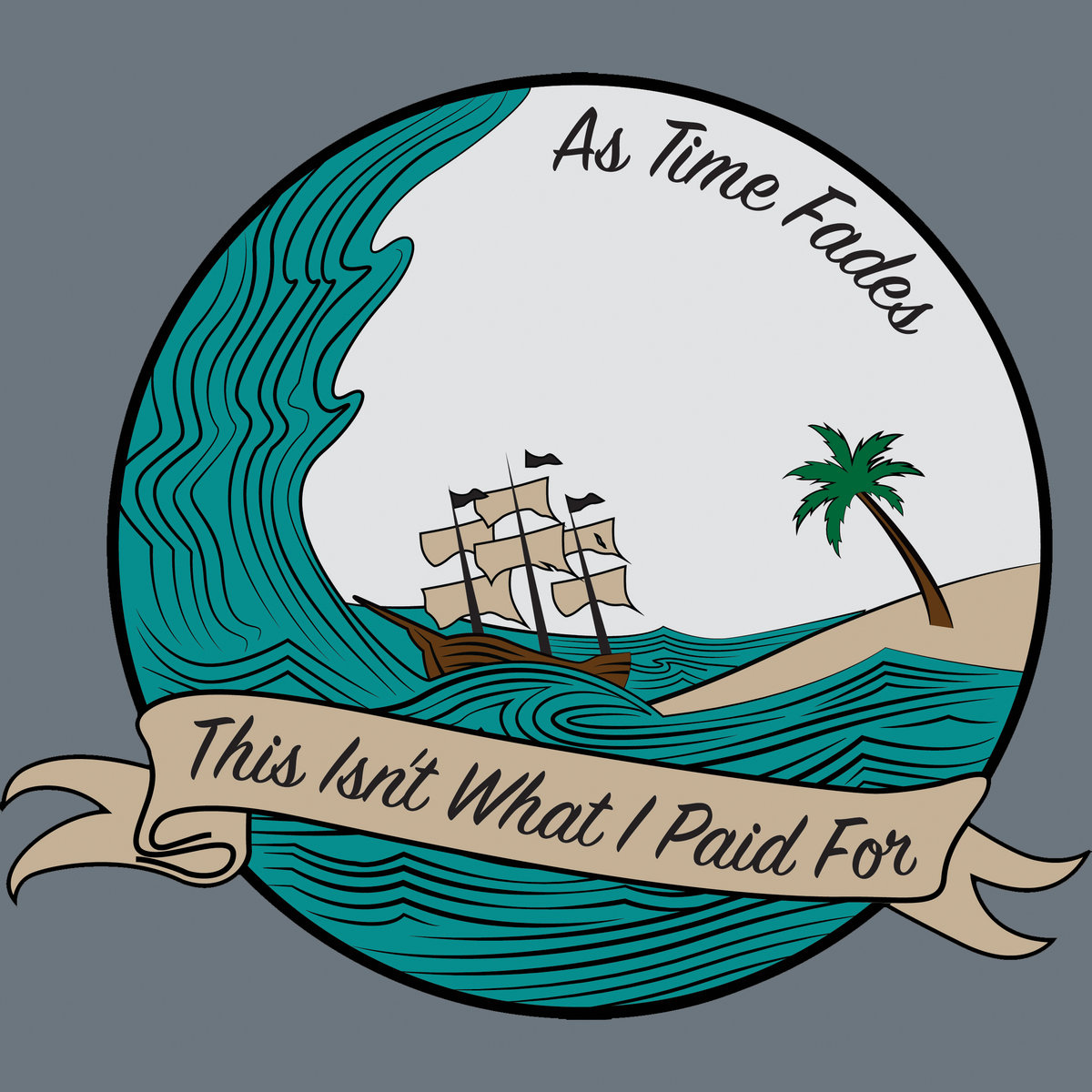 Contemporary Pop-Punk is very much sat quite comfortably. The national and regional scenes may diversify somewhat but with that said the genre is very much enveloped by the throws of New Found Glory and their adaptive legacy alongside the heavy but contrastingly poppy sound championed by Four Year Strong, all completed by the heart-on-your-sleeve directness of The Wonder Years.
Based in Cleveland, Ohio, As Time Fades are very much within this macrocosm. The band are tuneful and well versed in the Pop-Punk history books, as they simultaneously appeal to fans of the more recently considered classic genre-variant but as you'd expect play very well to the current crowd.
'This Isn't What I Paid For' is chock-full of soaring Pop-Rock choruses set to Pop-Punk rhythms so buoyant that a relatively well-made crash helmet is likely necessary when jumping about in confines lacking in headroom while this is playing.
The band aren't remotely trying to provide anything new but rather something they are comfortable with in direct targeting to their demographic of choice. Despite song-writing cliche of the genre the track is well put-together with all roads leading to a chorus bound to imprint on your brain for days as you in consequence likely forget something important.
As Time Fades know exactly what they are doing and objectively speaking are indeed very good at it. In fact, any forerunning track to any prospective or scripted release could do a lot worse than draw the parallels to The Upsides and Suburbia […] in the manner of how 'This Isn't What I Paid For' does.
In short, if you enjoy partaking in the current world of Pop-Punk, listen to this band.