Anquitaz – Bristol/Cardiff, England/Wales, United Kingdom.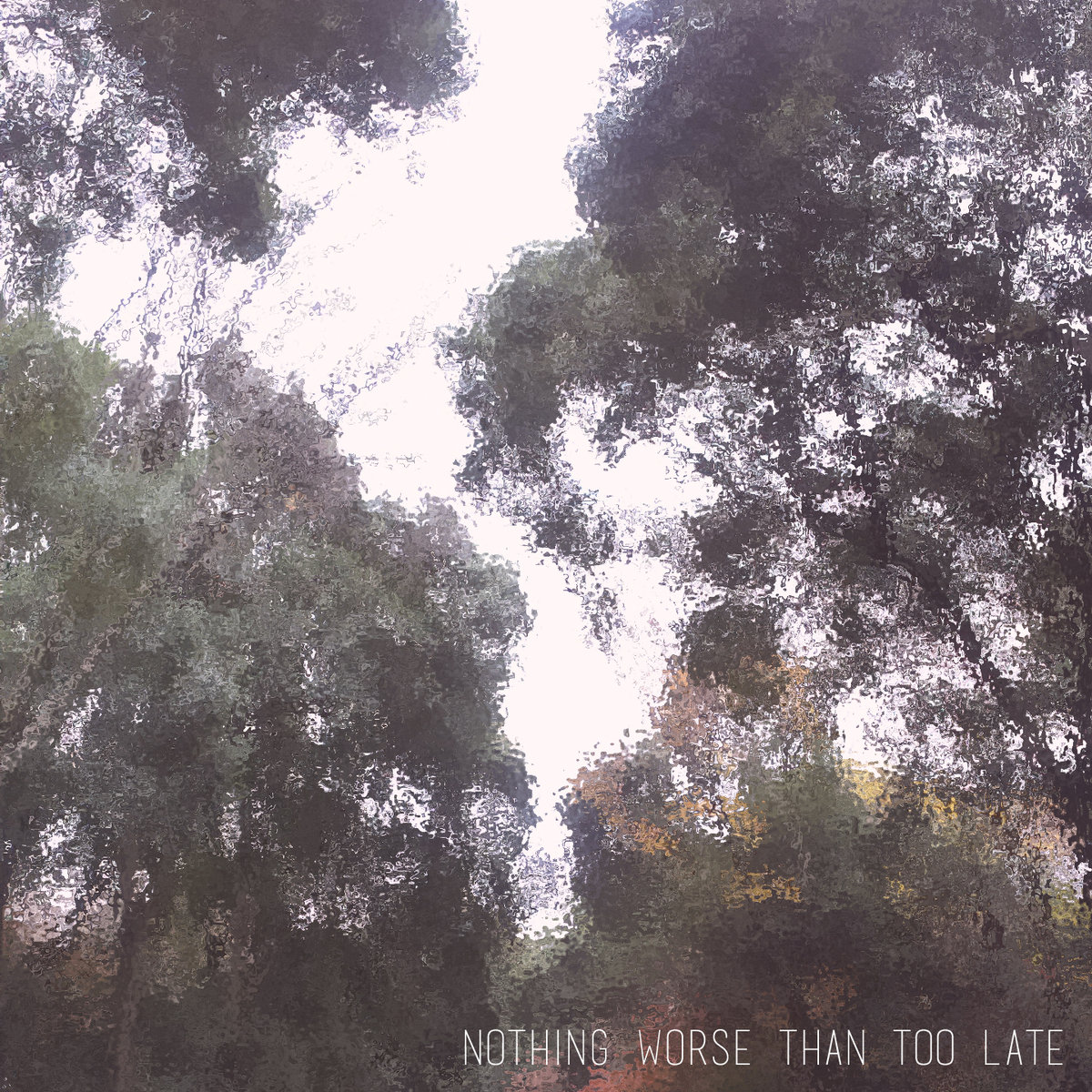 One part Bristol, one part Cardiff, Anquitaz are a two-piece with a very strict set of rules when it comes to their catharsis through music. The band are very much besotted with 90's Emo, it's legacy and a general appreciation for emotive Indie and Alternative sounds contrary to what the popular music outlets deem as emotive and "real".
Balance and Composure, Seahaven, American Football and Transit are all names the two-piece will reel off if you enquire but perhaps the most important influence for the band was and is themselves. If you visit the band's bandcamp you will find their debut EP Forming, a release that showed promise and conviction but admittedly needed a little more time to ripen before it's actual fruition. Enter, Nothing Worse Than Too Late.
'Idle Idol' is very much a product of a band who, using themselves to influence this second and debut full-length effort, did their home work. 'Idle Idol' is soaring and melodic but heavy and emotive with it's pummelling drums and minutely changing verses depicting an inner day-to-today emotional battle. This is unashamedly Emo and not remotely cliché.
Anquitaz carry immersive Shoegaze-esque guitars and deep, simplistic bass-lines that match the drummed out and emotionally worn out rest of it. 'Spring' is very much in the vein of the previous track but more reserved, with wording albeit slightly negative from immediate interpretation but actually quite subtly positive.
'Timing' is very much the eponymous titled track that doesn't actually exist. Still with me? Anquitaz have quite cleverly avoided the token "title track" move by rather approaching the release's title via more than the five words it's comprised of. Notably, the band ply their sound with Indie-Rock, simultaneously up and down beat, showing them in another light.
'A Song For The Content' could easily be mistaken for subtly vocal-infused Post-Rock – an avenue the band could pursue with some success – before they fall back more on what they know, brooding acoustic cries for help in 'Winter Gardens'. Anquitaz may well have some stereotype to their lyrics at the slightest of glances but as you listen and immerse further, it actually becomes far from the case.
'Towers' provides another "full-band" approach in a track short on words but built of subtly layered instrumentals leaving another clue to what direction the band might head towards next. – 'I can't stand the waiting, you can't waste your life, look on beyond the attraction'.
Anquitaz seem equally able to write long or rather songs traditional in their literary length as much as they can tracks with but a few simple verses, extended – not dragged out – but still of an again, "normal" length. See 'Blurry' and 'A Song For The Truthful'.
'The Inmates Have Taken The Asylum' is very inclined towards the band's penchant for Transit and perhaps one of the best on the release, while 'Naked' see's Anquitaz at their heaviest and most akin to what you imagine Emo-Rock to be at first sight of the term. 'Naked' is chillingly apt for those who are stuck doing one thing but long for another.
Closing with 'Palms', Anquitaz again cleverly approach their lack of a visible title track with more certifiable truth that their song-writing although majoritively down-trodden, is a true cathartic representation of genuine emotional struggle and the thoughts many battle against daily. Nothing Worse Than Too Late is a release well-deserved of the title "Emo". – 'I've opened eyes – Seen that nothing is worse than knowing you're too late'.