A Very Special Episode – Brooklyn, New York City, USA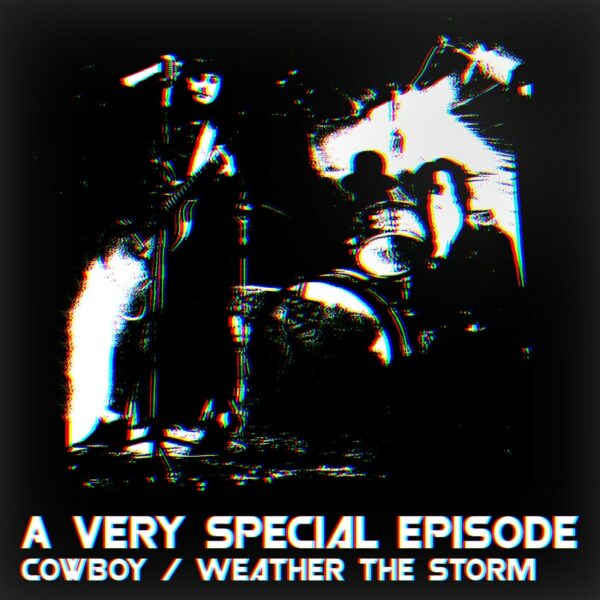 A Very Special Episode released 'Cowboy' // 'Weather The Storm' not too long ago from their Brooklyn home and as per usual, I've been meaning to get to it for some time. Now, feeling somewhat spaced and confused after my second 5G jab, I will attempt to cover A Very Special Episode whilst hot-spotting from myself like the dastardly micro-chipped motherfucker I am.
Raucous, rambunctious, warped, dark, writhing, soulful, discordant, open. Those are the words that characterise the transition the Brooklyn three-piece have gone through. The band's Noise-Rock filtered Post-Punk and Hardcore and its ability to allure, beckon and envelop, supplemented with a few haunting synths and an abrasive Punk streak, have come along away since 2017. As early as their debut EP, there was a foreboding power that lurked, loomed and twisted their soulful displays. I fully recommend their earlier work but for now, A Very Special Episode and 'Cowboy' / 'Weather The Storm' beckons. But loudly. There is a full-length on the way for October though but more on that later.
'Introspectre' this very 2021 has already given us a snippet of the album to come. 'Introspectre' and its floor-piledriving rhythms and warped, distorted and discordant Noise-Post-Hardcore Punk showed where the band are and even allowed a non-album b-side to slip through. However, now, this newly solidified confidently punked-fuzz accosts and deconstructs the male saviour complex. 'Cowboy' lumbers into the saloon via the incumbent fuzz of AVSE as it warps the playful Post-Punk and Indie quirks of their earlier work matching the tale of toxic heroism with playful vocal sarcasm.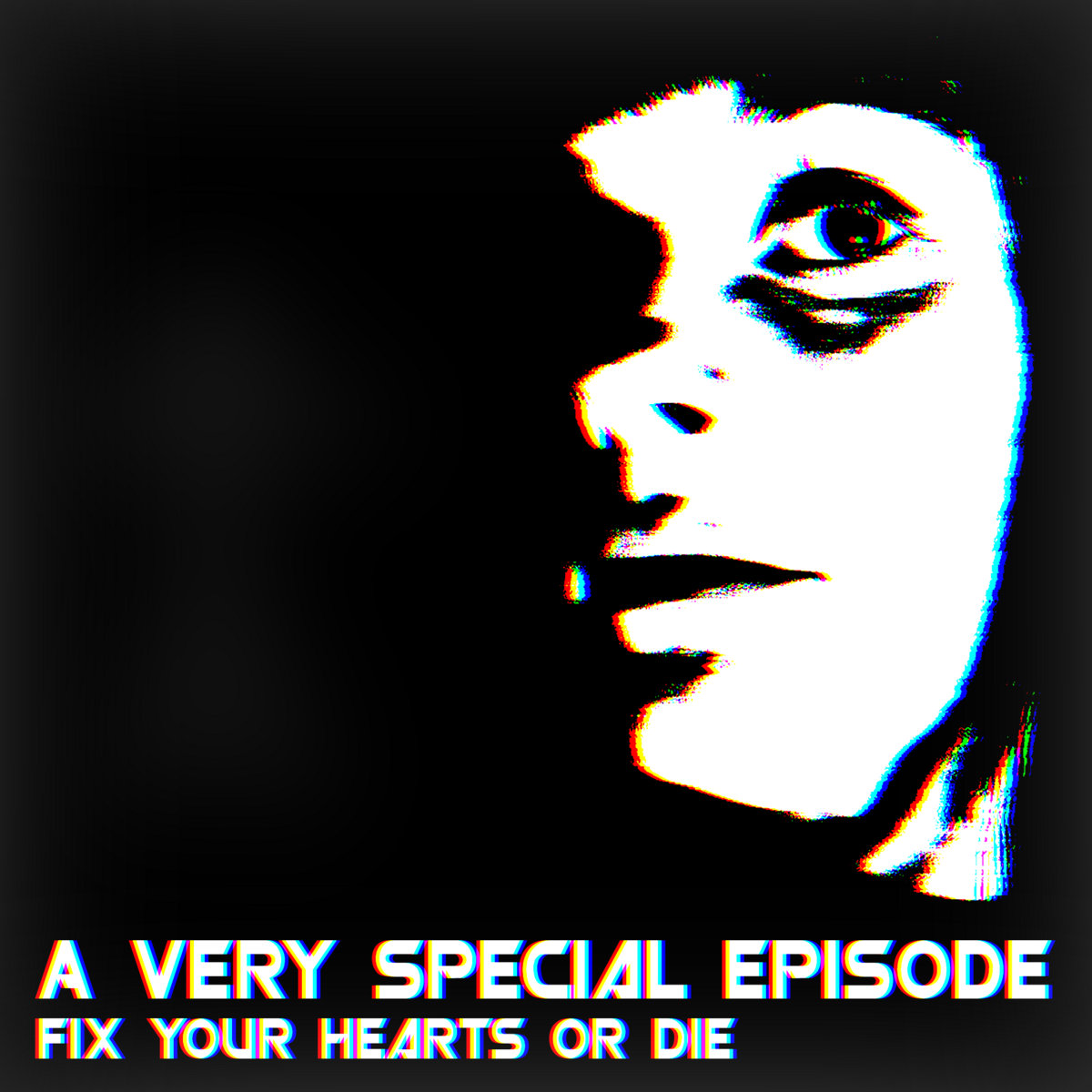 Though to be gratuitous is synonymous with Noise Rock, the three-piece know exactly when to overload. The genre and its adjacent compadres are known for chaos. In 'Cowboy', the powerful, simplistic and double-fuzzed static-fuelled distortion on 'Cowboy' is just right. Like porridge, but loud. The band's unrestrained leads, rip, tear and lacerate any that avoid the first two adjectives and their serration backed by the rhythm section's full clout through simple but effective tempo and dynamic changes.
'Weather The Storm' takes cues from the cycling, rumbling power of 'Cowboy' but amplifies and surpasses it. The third look into FIX YOUR HEARTS OR DIE embodies a writhing spasmodic Post-Hardcore Punk that spares no one. From its pummeling rhythmic intro to its cycling, charging first verse and progressively ripping leads and their less obvious, subtle lines, 'Weather The Storm' is equivalent in power to the storm it weathers. Kasey's vocals are as soulful and contrasting to the organised chaos beneath but with the inclusion of the distant, violent screams, the depth of this album track is seemingly inexhaustible.
The spasmodic nature of early US-centric Post-Hardcore is open, bare and sits as a basis from which the band's Noise is able to emanate. This foundation is juxtaposed by Kasey's efforts and guitar work that alternates from brooding, eerie melody to crackling catharsis. It is from the 1:14 mark and the sudden change at 1:33 that the band's power limiter starts to fail and they build to something more. AVSE meader through breakdowns before a refrain that risks culling the anticipation. This is not uncommon in Noise or either Post-Punk or Hardcore but AVSE thankfully know exactly what they are doing. After a fall into a slow ebb at 1:58, the band then relent and wish for the water to take them. This doesn't last, however, as the three-piece then launch themselves into a drive of warped but straight running Punk-Rock before a final, cataclysmic return to depths s requested.
As they pound down through the darkness led by an unrelenting and whirling crescendo, the fact that there are still nine tracks to come hits you just as hard. A Very Special Episode and 'Cowboy' / 'Weather The Storm', as well as FIX YOUR HEARTS OR DIE are being handled by Hidden Home Records and EWEL Records. All information and pre-orders can be found below.
Was that me or the chip talking? Who knows …
Updates:
Music:
Hidden Home Records:
Pre-orders: