Revenge Of The Psychotronic Man – Manchester, England, United Kingdom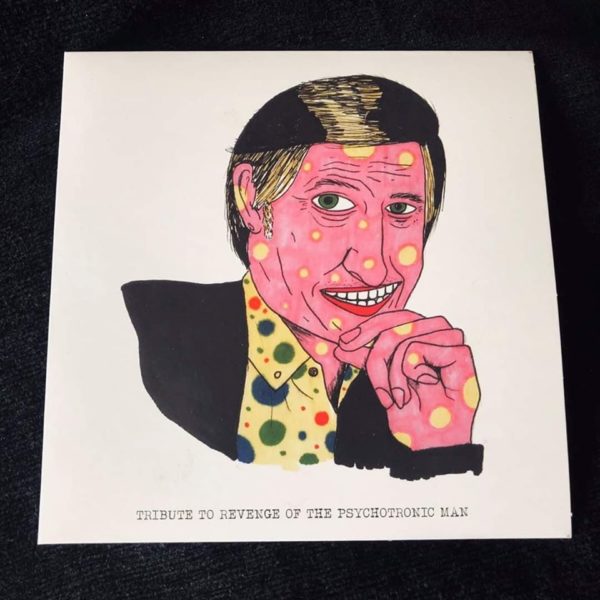 If you've kicked-about in the UK Punk scene within the last ten years or so, the title of this piece probably piqued some interest or raised an eyebrow. A Tribute To Revenge Of The Psychotronic Man enters into the mass of audio delight that has been 2020. Everything else has been sub-par, horrid and horrifying and many have turned to music for comfort. Before we carry on though, right now, if you're in the underground music scene or simply a fan of it, there are calls to action everywhere in order to combat the oncoming regressive dystopia and contemporary pandemic, so do what you can where you can. Even a little makes a difference.
Moving on, A Tribute To Revenge Of The Psychotronic Man speaks for itself. Revenge Of The Psychotronic Man were a key part of the Manchester Punk-Rock scene and that of the greater UK. Either you were "there" and were involved in some way, a gargantuan fan or perhaps a casual one. Maybe the band weren't on your geographical radar or sonic palate back then but are now. Either which way, music is a ubiquitous force and legacies an archetypal part of Punk-Rock music. Revenge Of The Psychotronic Man were a necessary band then and have undisputedly aged rather well since.
The band's fast-Punk concoction seamlessly moved through various veins of Punk-Rock at a moments notice, from marginally melodic Hardcore Punk, its riff-heavy variant and even nods to playful uncle Ska and vintage Rock n' Roll. The band are sorely missed by the scene that nurtured them and still make for an excellent discovery for those still exploring the lucrative well of UK Punk from immemorial to the contemporary.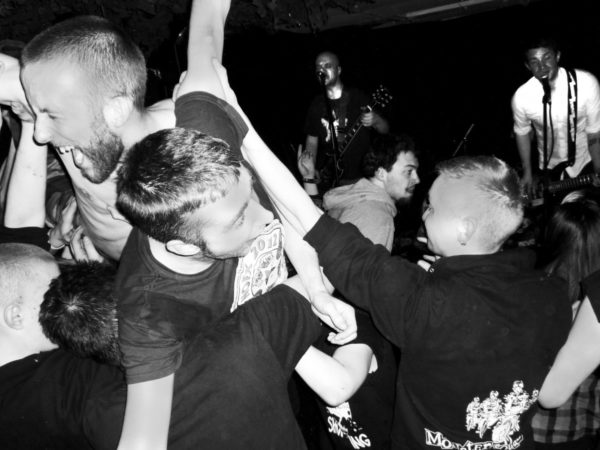 But yes, the tribute. Kibou Records, Autonomonster Records and Toxic Wotsit Records will be releasing a five-track 7″ this coming July 10th. Given the Manchester connection, this five-track grooved-wax writhing mass of rambunctious Punk will be populated by the bands from the household TNSrecords roster. The Domestics will be covering adrenalized alcoholism that is 'Booze Time'. Matilda's Scoundrels, the groove-to-double-time-core of 'Rrose Sélavy (To Make a Toast to Life)'. Batwölf cover 'To Be Frank' and its '90s Punk penchant. Casual Nausea aren't too fond of water in their cover of the unrelenting Hardcore of 'Fuck The Sea'. Finally, Stöj Snak with help from one Troels from Mighty Midgets, take on the hopeful 'Another Way'.
The Domestics, notwithstanding recent experimentation (Here) do what they do best with 'Booze Time'. The East Anglian sound-barrier corrupting Hardcore types shave five-seconds from the original via their own unstoppable dirge. The differences may only be slight but this turbo-charge is a 7″ highlight. Matilda's Scoundrels match the original ferocity and momentarily leave hiatus for the hybridized Balkan-esque Folk-Hardcore glove-slap you didn't know you needed. 'To Be Frank' took Revenge's biting Hardcore Punk and again plied it with a playful nod to '90s Skate Punk. Batwölf couple this with the inherent rawness of their own craft, ply it to the aforementioned Mancunian exuberance and rebirth it as the double-fuzzed bouncing entity that is 'Ik Ben Frank'.
If you find Hardcore Punk 7″s to be the perfect biting quickfire soundtrack to your catharsis then A Tribute To Revenge Of The Psychotronic Man will be a must-have. This adrenalized pure-variation of OG Punk-Rock is encapsulated in the terrifying performance Casual Nausea contributes in 'Fuck The Sea'. Much akin to The Domestics effort, Casual Nausea take everything that was so intrinsically biting and refresh it via the now. Or should that be eroding?
Criticising this 7″ is benign for the most part. It's a release that is, in arguably cliche literary articulation, what it is. This is a Punk-Rock release via bands doing what they are unquestionably good at in tribute to the same. This release captures the rawness of the Punk-medium via bands either differing just enough to the legacy of Revenge or with the case of Matilda's Scoundrels and Stöj Snak, in excellent and stark contrast. A Tribute To Revenge Of The Psychotronic Man ends with a cover that I would theorise was always the plan.
Stöj Snak, blast an organic Rock n' Roll Hardcore Folk-Punk tirade of conviction in a cover of 'Another Way'. The band do so in such a way that dare I say that the lyrical truth hits all the harder the second time around. Find the original below.
A Tribute To Revenge Of The Psychotronic Man is available to pre-order now via Kibou Records, Autonomonster Records and Toxic Wotsit.
Kibou Records:
Autonomonster Records:
Toxic Wotsit: