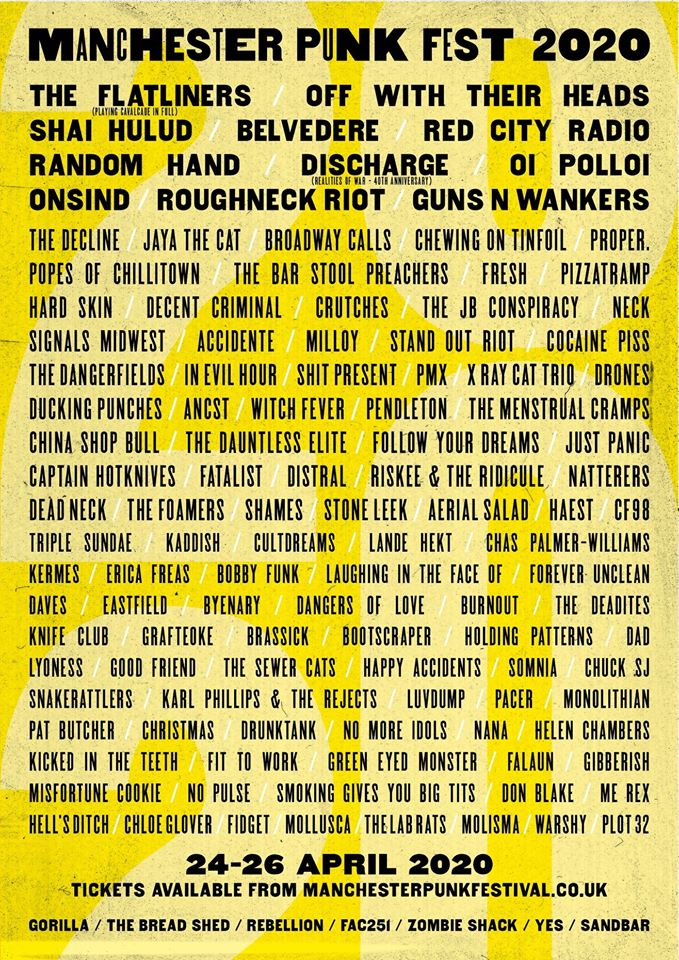 "Why Manchester Punk Festival 2020?" – Is the title of this written piece and the poster created by the festival that you can gaze and probably quite reasonably salivate over placed above is your answer! There's no need for me to bore you away from your busy lives anymore, hooray! We can all go home!
Accept I appear to still be typing. So, I hereby promise not to push you onwards and towards utter tedium if I can avoid it.
Music festivals are a European artform. Genres from this very incoming "punking" in Manchester to just about any other collective of congregational noise litter the continent and the UK alike. However, it is in regard to the very pursuit of "punking" that sees and stands Manchester Punk Festival in such high esteem. I partook in my first MPF in 2019 and in all honesty, it was certainly something to behold.
Festivals are mostly synonymous with outdoor camping and muddy shoes but with MPF, the real art of the concrete jungle festival is perfected. MPF is littered over the city centre, with a short walk between where each venue resides, right in the middle of anything you could possibly need. MPF 2020 sees a return to Gorilla, The Bread Shed, Rebellion, Zombie Shack and the inclusion of Yes, Sandbar and FAC25I added to help-house the vibrancy of a contemporary Punk Music line-up. However, even more of note, it's not JUST the thrashing around of guitars and drumkits being beaten within an inch of themselves. Oh no, MPF also boasts record stalls, comedy, poetry and acoustic performances for those looking to sample the less obvious aspects of the scene.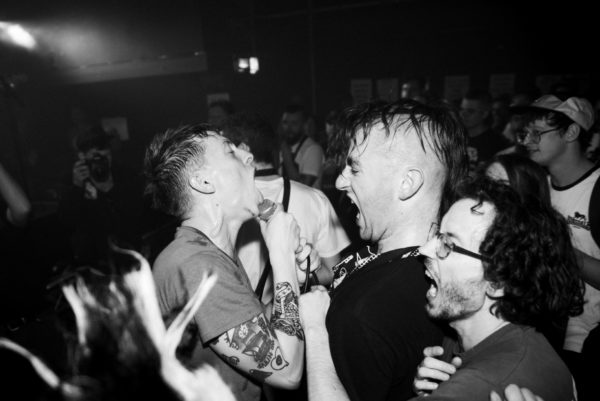 But what of such a line-up? For they aren't just names on a page. Stylistically speaking, MPF venerates and reveres the musical medium and movement that is Punk via a meeting of styles and sub-genres designed to show its truly ubiquitous longevity. Whether its trailblazing bands such as Discharge and their seminal Hardcore Punk that's your go-to, especially given the 40th Anniversary of their 1980 EP Realities Of War, or some of those some local noise-mongers making their way, MPF is set to deliver for another year.
MPF 2020 boasts more variants of Hardcore than you can break-a-down at, Ska, Ska-Punk and Reggae induced groove to let loose to and fast melodic Skate Punk to tone-out your neck to. In tradition to itself, MPF pushes bands making and purveying their own auditory idiosyncracies via the veteran community Punk medium, so that the festival doesn't simply become about watching your favourite bands but discovering more of this evergrowing and omnipotent powerhouse of cathartic sound.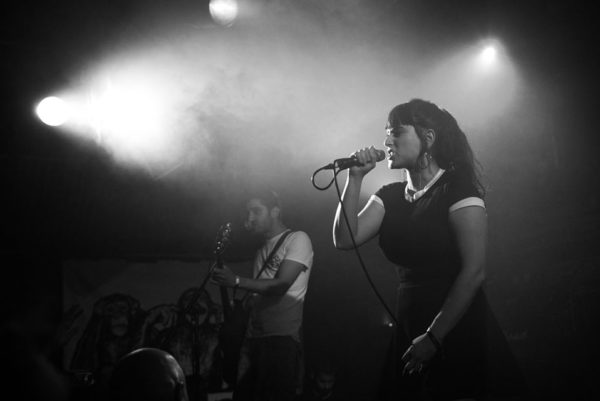 The aforementioned Discharge are bringing their expertise, The Flatliners are performing their excellent Cavalcade in full and Belvedere will likely prove why they've been so crucial towards contemporary melodic Punk and Skate Punk. Shai Hulud are bringing their Metal-infused Progressive Hardcore over the pond and the cathartic powerhouses that are Off With Their Heads and Red City Radio are making that same journey. The recently back-at-it Skacore heavyweights Random Hand are gracing MPF this year as are Folk-Punks The Roughneck Riot, joining Random Hand, Pendleton, Guns N' Wankers and many others on a bill that sees many acts getting back-at-it either for the festival or simply just because and joining the party.
Bobby Funk bring their garagey-mix of classic Punk, Hardcore and high-octane insanity from sunny Cornwall and PMX are coming from the utter opposite geography that is Scotland. Natterers and their tempo trek from the land with the best brew, Brassick trundle along from Birmingham and In Evil Hour from relatively distant Darlington join a strong UK contingent that goes way beyond these choice cuts.
I think thus far the question of "Why Manchester Punk Festival 2020?" is proving to be quite easy to answer and I know that because of there's more! Bar the strong UK contingent, MPF is excellent at thinking outside of the record case. We've seen already that bands have travelled from all over the UK and from across the US and Canadian pond but it really, really doesn't stop there.
MPF may be based in Manchester, in England and in the United Kingdom but also within Punk globally. Punk IS global and this year sees bands travelling from down under with an appearance from The Decline. The northern and eastern reaches of Europe are covered with the Forever Unclean of Denmark and CF98 of Poland adorning the bill with their gruff and melodic Punk respectively.
MPF is also more than aware of what's going on further afoot. In the country of Japan, fast melodic Punk is on the rise and what better way than to showcase what Japanese Punk is currently offering that to invite not one but THREE bands from the distant shores. Stone Leek blend fast Melodic Hardcore with soaring melodic choruses and emotive vocals and their 2019 double single 'Testimonial / Temperament' is a must-listen. Shames and Green-Eyed Monster will also be joining festivities with their own brands of melodic Punk music and finally so will Gibberish.
Why leave Gibberish until last? Well, because, not only are they a band that may assist with the insatiable need many have to fill their boots with as much melodic Punk as possible, but because of where they individually hail from. The four-piece are comprised of members from Japan, the USA and Italy, yet they are playing in Manchester. Now if that doesn't illustrate the point of this festival, I don't know what does.
There's more credit to that point, however, or rather elongated evidence to its importance. Collectively, MPF's choice cuts for this year's festival stretch from far further in their testament to the validity of this movement in these dark times. Obviously, I've listed a few but the gravity of it only really hits home given the full list: Spain, Germany, the United Kingdom, United States, Canada, Poland, Ireland, France, Sweden, Finland, the Netherlands, Denmark, Japan, Greece, Croatia and Australia.
But what of the punters, attendees and Punks making the journey? Where are you from? Where are the people you're going to spend your time meeting and sharing whatever libation or liquid with from? Well – the United Kingdom, Germany, Japan, Denmark, Russia, Finland, the Netherlands, United States, Ireland, Portugal, Norway, Austria, Spain, France, Switzerland, South Africa and finally Israel.
Why Manchester Punk Festival 2020? Well, I hope it's no longer a question.
'And that's all I have to say about that' – A Man of few words.