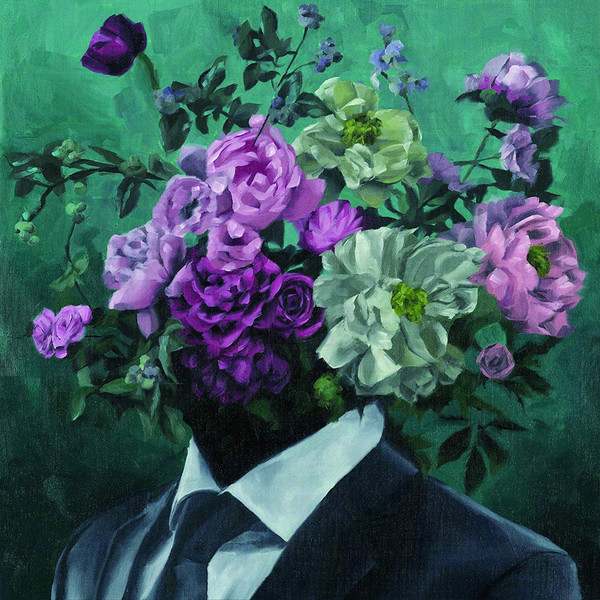 Although the album itself was a 2019 entry into the Punk-a-sphere, waterweed and the Diffuse vinyl issue are words worth heeding, noting and if you're so inclined, celebrating. The Osaka band, who have been slogging it out since 2003 and in 2018, 2019 and to a point, 2020 respectively, have populated their time with soaring, yet jagged and driven cathartic Punk-Rock. We are certifiably living in the age of the reissue, remix and remaster of the poignancy of Punk music. It is fitting then, that Diffuse is being remastered for a vinyl release and Lockjaw Records are at this core of this process, outside of only the band themselves.
But, for those who missed the record the first time, or simply exist unaware of waterweed, it begs the question? Is it any good? Well! Brightest began with a charge of technical melodic Skate Punk. However, in the case of Diffuse, the band's emotionally intense Melodic Hardcore cuts pace but lumbers decidedly forth in 'Reflection'. With the scene set and the fine point between Skate Punk and Melodic Hardcore straddled evenly, 'Music Is Music' charges in defiance. Track two begins with a sample of sheer truth before its structurally sharp, brilliantly layered approach displays the undeniable quality, skill and conviction of the current crop of Japanese Punk bands.
Despite its increased vocal aggression and instrumental rage so close to unbalancing the genre split, 'Music Is Music' is resoundingly level. In fact, this more than allows the contrast of 'Endless Trip' to make it count. Track three is the very melodic sound that comprised much of Brighter. waterweed cut such with a refined approach more than aware of the onset heaviness of its predecessor. 'Endless Trip' expands on the technical layered approach of 'Music Is Music'. Three introduces the crucial juxtaposition in tempo that records in this vein require in order to not only make their point but to circumvent the omnipresent risk of banality and repetition. Track three is both a numerically sequential and stylistically organic. However, what marks the track further is its shameless singalong, soaring, Pop-sensibilities.
'Dreaming Dead' effectively scours itself onto a clean slate. The band's fast, technical, contemporary Skate Punk and its unquestionable exuberance negates any prospective criticism from tempo junkies and for the most part, bar its sombre bridges, stands as a waterweed staple. It is important here, to state that the band's stylistics are nothing new but rather blended to the optimum degree. Comparisons to the trailblazing A Wilhelm Scream or the UK's Darko are credible. The latter being so even before Darko's Dan Smith closes 'Dreaming Dead'. 'The Last Goodbye' persistently and unabatedly douses everything with its emotionally sentient leads while waterweed's stop-start structure toasts the legacy of Post-Hardcore and its influence across their sound as a whole. waterweed display, despite not adhering to what many will flock to them for, some of the best of Diffuse on 'The Last Goodbye'.
It is truly difficult not to hear the seminal, lasting and indomitable influence of both Mute and Belvedere within the modern technical and Metal influenced realm of contemporary Skate Punk. 'Day After Day' ups the tempo-subsisting, tenacious ante and along with 'For You, For Me, For Us' glides by contentedly as designed. 'Counterfit' lovingly epitomises and odes to the archetypical structure of vintage Skate Punk-Rock and I have nothing more to say on that. waterweed, through Diffuse, in a stellar fashion, dispute any argument that their chosen genres should resign to speed alone. See the true-level balance of 'In My Veins'. I want to get back in the circle…
It goes without saying that the Skate and Melodic Hardcore Punk of the last twenty years has seen an exponential rise in skill. Here, in light of this and within the extravagant maelstrom of unequivocally warped and face-melting precision of 'Your Story Is End', waterweed out-do themselves. The band reach the apex of their playfully competing yet symbiotic guitars. Their relentlessly tight, attitude-rich rhythm section champions its own epitome and vocally, the band's are ferocity is unrestrained. After 'Your Story Is End' has systematically deconstructed your ear at an atomic level, the rhythmic gruff-plod of 'Too Late' is welcome and remarkable beyond its station due to its contrast.
'Face The Reality' expediently argues the case for the ear-worming guitar-line and dual lead formula while 'Grateful Song' closes the emotional thrill-ride that is Diffuse. Track thirteen may not be how many would expect the band's third full-length to end, but even in its Pop-Punk-infused contrast, does so brilliantly.
waterweed and the Diffuse vinyl issue releases on the 04/12/20 via Lockjaw Records. Head below for the pre-order and all things band and label.
Updates:
Music:
Lockjaw Records: