Rash Decision – Falmouth, England, United Kingdom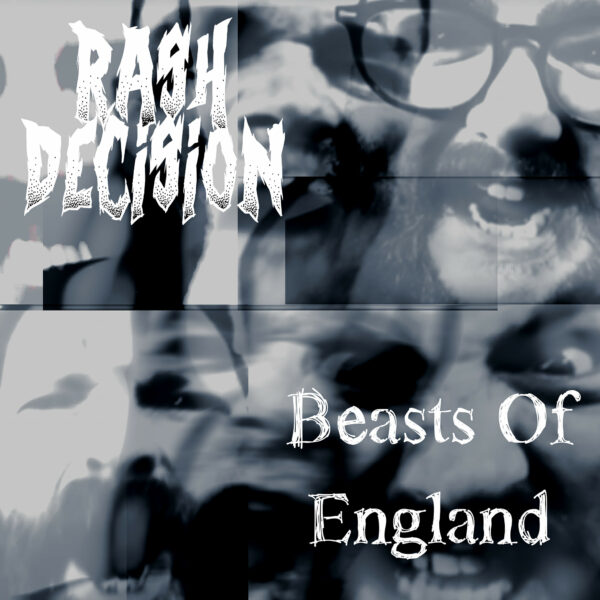 And so, we are here. The video premiere of Rash Decision and 'Beasts Of England' is upon us after a road of setbacks, twists, turns and an incalculable amount of sitting down. Within the UK Punk scene, the band require little introduction. That is, however, beyond how their relentless nature has bred an arguably insurmountable notoriety earned via their combustive, tenacious and amalgamative blend of virulent Hardcore Punk, Thrash and vitriol.
Limits mean nothing to Rash Decision as they are but details and supplementations to their rage, power and eviscerating Punk sound. Their bedrock and underpinning of a catalytic Hardcore Punk and vehemently Anti-Fascist diatribe. Their keenly refined Crossover Thrash and downright embodiment of the genre, corrupted, twisted and contorted into a political and existential fury, via the intrinsic, self-sustaining and simultaneously dejected and forward-thinking catharsis that is Punk-Rock. You get the picture, collectively, the band are the "foul-mouth" of Falmouth and they have a lot to say.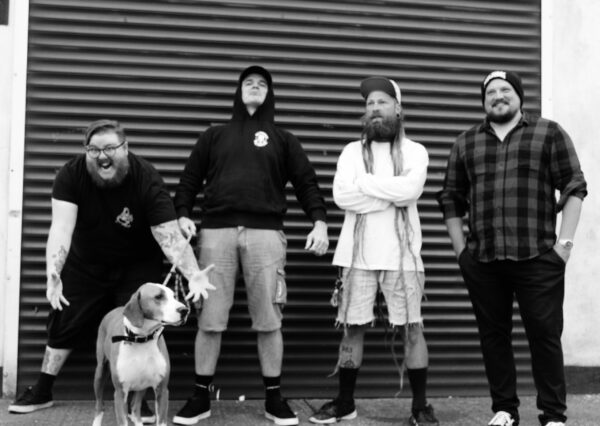 Today, they unleash 'Beasts Of England' in both video and single form. Nestled in as a writhing track five from the forthcoming Year Of The Silence, 'Beasts Of England' is a dichotomy anthem. Thematically, it embodies the perspective of those whose brains are partially sedated by toxic ideals of pseudo-Patriotism to force easy compliance. A movement plainly a cover for a volatile Nationalism that never really left. 'Beasts Of England' speaks from this perspective for the majority of its run time and in doing so, exposes the hypocrisy of neo-traditional ideals and the Fascism it is breading. – 'You're not me, change fears me and I see it in your eyes, you're after everything I love. Telly told me so […]'. 2020 was a breeding ground for such sentiment and the poignant direction of this single is haunting even before you have watched the accompanying video. –  'Ignorance above all. Human life means fuck all'.
Rash Decision crash through this foreboding tale with their two-fold vocals to an aggravated D-Beat Hardcore cut with a serrated Thrash inflection on a stomping, riff-heavy display as they toast their previous work and elude to Year Of The Silence. 'Beasts Of England' also boasts a subtle but notable,  eerie and meandering melodic line threading through the change in narrative from ignorant indignation to the harsh truth.
I suppose you want to hear it now?
I do believe that says it all. Would you like to hear about the album?
Where have Rash Decision been stylistically-speaking since 2018's Karoshi? The former boasted a tighter variant of the Falmouth-four's already explosive craft but three years have passed since then. Though 'Beasts Of England' hinted at some deviations, Year Of The Silence, in its seventeen-other tracks, has considerably more in store. The aforementioned meandering lead and general use of melodic lines have increased but with no detriment to their innate abrasion. The band's robust blend of classic Hardcore (and D-Beat specifically) is still their foundation but infusions from New York Hardcore (and beyond) join this aggravated mass. As a little disclaimer to you Crossover and Thrash-enthusiasts, you have nothing to worry about.
Though you had to listen hard, Skate Punk is something cheekily clandestine in the Rash Decision repertoire. On Year Of The Silence, via this marginally more melodic and carefully deployed edge, RD employs both the traditional and seminal sound as well as that of the Thrash-infused world of the contemporary scene. Year Of The Silence also capitalises and makes a profit on the multi-faceted vocals of the band, with each one of the four represented on this release more so than ever. Not only does this enrich and layer their tirade but bolsters the cross-section of fast and heavy Punk on this release. One that despite deviation, is an unambiguous testament to the Hardcore Punk of these islands and is the band's most ambitious release yet.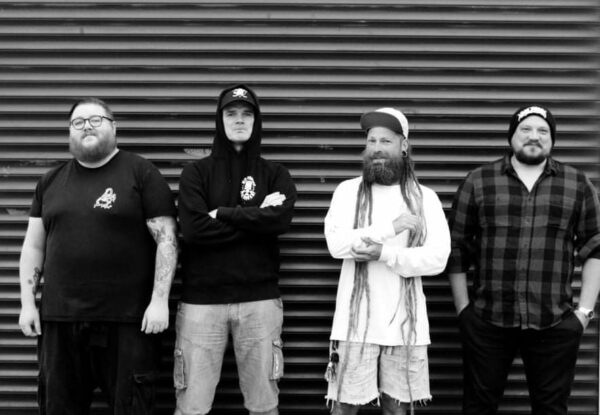 Well that was, I am pleased to say, the video premiere of Rash Decision and 'Beasts Of England'. Below you can find the band and all the labels involved with the album as well as pre-orders and information on when you can order Year Of The Silence. There will also be a zine to accompany the release, with more information on that coming later.
However, before I go, there is something else. There is also a draw to win a TEST PRESSING of Year Of The Silence. Everyone who pre-orders the record, regardless of where and chosen format, is automatically entered with a chance to win. Nuff said. But fast.
Rash Decision:
Labels/Pre-Orders: