Upper Downer – Los Angles, California, USA.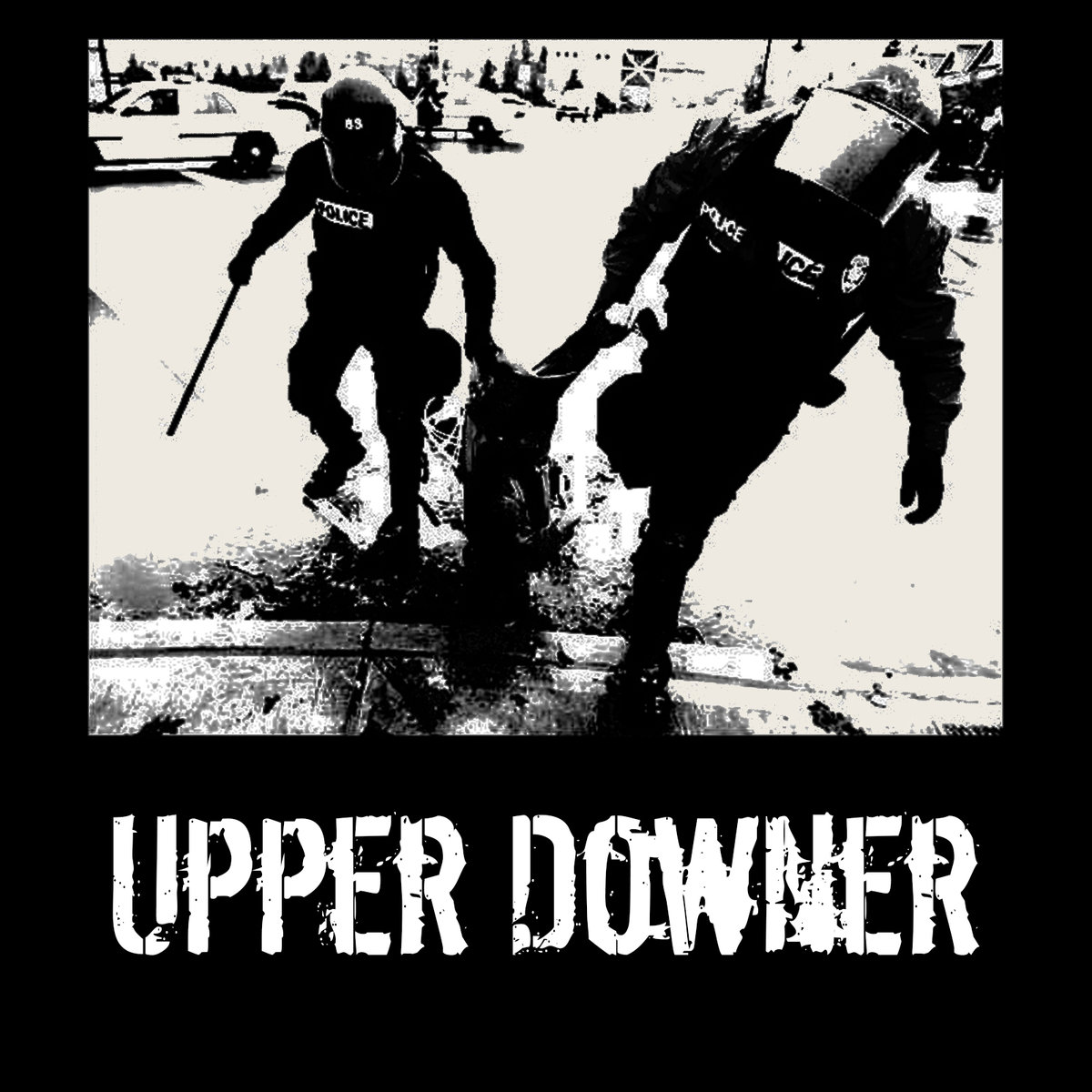 When you here Los Angles based Punks Upper Downer you wouldn't necessarily think that they hailed from the locale they actually do. The west coast Punk and Alternative music scene has always been associated with melodic Punk styles from Hardcore to the predominant Skate Punk, with a more traditional Hardcore just above other genres such as Thrash and Grunge. This is very much the trend and an important little introduction to this band, as with a sound such as theres, CA would not be the place to attribute; at least partially.
S/T or the band's self-titled release was released in November and within moments of 'Disarm The Police' you are transported to a sonic world where melodic and slightly east coast gruff vocals sit comfortably but leaning urgently forward as they lambast a corrupt police force. Musically, melodic 90's Punk is the base and in this case suits the place or origin.
'Somebody Died' takes us to back to a time where NYC, Crack Rock Steady Ska-Punk was at its height. It's important that I must say that I am championing the style of Crack Rock Steady rather than the behaviour of it's founder. I digress, this second track introduces such a stylistic without wholly abandoning the melodic guitars of the opener and it's a skilfully done.
'Alone' very much embraces this style further, particularly vocally and within the melodic strings shifting to the other end of the compass for the most part before the chorus straddles this rebellious compass. 'Dog Food' is perhaps the memorable on the release and proof that the band have really thought about their track placement. 'Dog Food' is a near exact 50/50 hybridised style between cali-Punk and NYC melodic Ska-Punk and boasts such a strong chorus that you'll fist pump wherever you are.
'Piss Jug' is comical catharthis of a very well described and real issue and lets leave it at that. Upper Downer are on full Crack Rock Steady for this one in more ways that one. The band choose to close with 'Glue' where they approach another more than common issue in the life of city Punks of the US, this time in another half Skate Punk half, Ska-infused scrappy Punk-Rock and you can't fault them.
Upper Downer's sound is engaging, real, well concocted and also well pieced together on the actual release which is an effort in itself. S/T is a full throttle Punk EP. It's not trying to be anything rather its simply the product of some music fans and musicians combing two things they like to feed their audio receptors, in order to feed that of others. Good job.